Posted
14th October 2014
|
by
mrbottlekidsparty
|
in Anna Frozen, birthday party, Birthday Party Package, Elsa frozen, Frozen activities for kids, frozen goodie bags, frozen party, Frozen party food, frozen theme party, ideas for frozen party, Olaf party, Uncategorized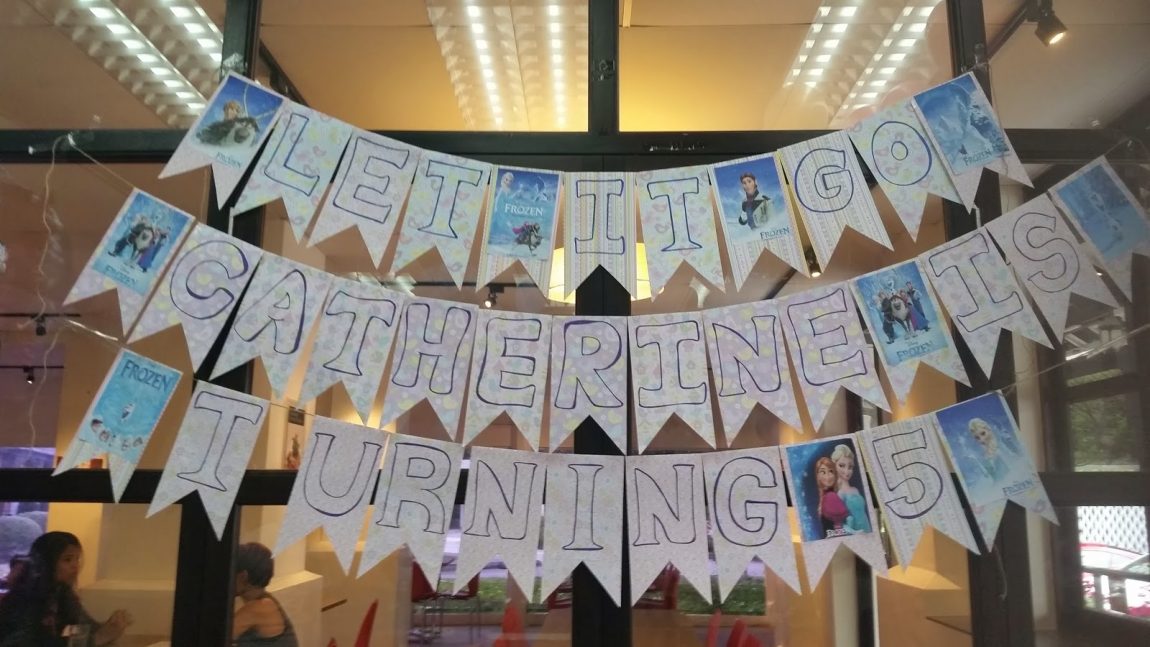 5 Great DIY Ideas for Frozen Themed Party
5 Great DIY Ideas for Frozen Themed Party
Frozen parties are now the rage. For every 10
parties
that we do, at least 1-2 is Frozen theme! This is not including the little princesses who are wearing Anna and Elsa's gown when they go their friend's party.
1) Customized Banner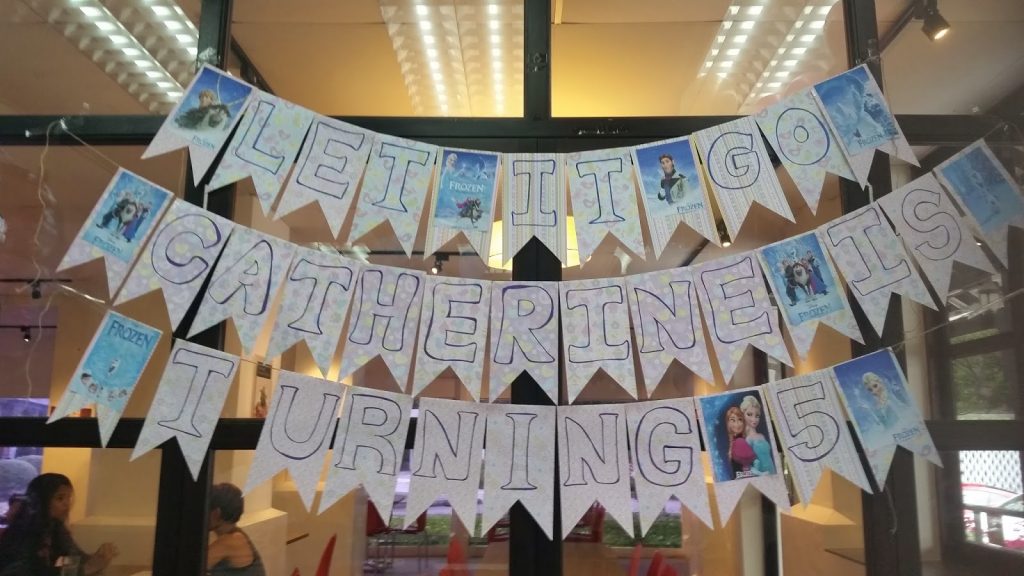 Simply purchase coloured paper of preferred patterns and size, then write the message for your banner. Print pictures of Disney Frozen from the website to make it theme to your party. You can even include a photo of your girl in Princess Elsa or Princess Anna's Dress into the banner!
2) Let it Snow!
"Create" snow at your Frozen party by hanging strings of Styrofoam balls (or recycle by cutting small pieces from styrofoam used to pack furniture) of various sizes. Great backdrop for photos too!
3) Olaf Water Bottle
Olaf has melted and turned into water! 😛
Use small water bottles which have a round top. Remove the label and use googly plastic eyes or simply use markers for the eyes, orange construction paper for the carrot nose, blue ribbon or pipe cleaners as the scarf and buttons or use markers for the buttons.
This can also be one of the party craft activities, in which the kids can decorate their own Olaf!
Give you a reason to serve water to kids instead of sugary syrup!
4) Do you want to Build a Snowman?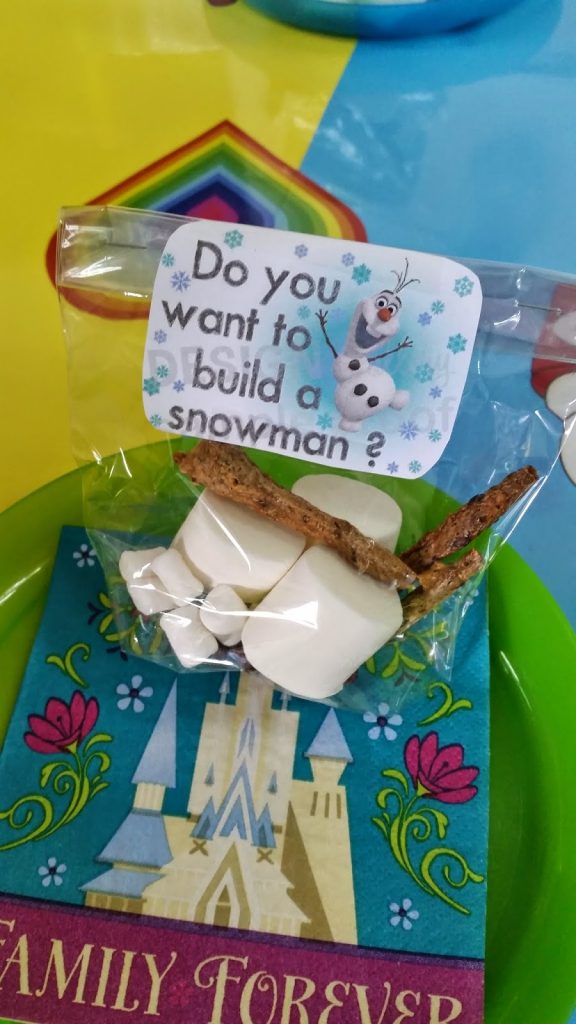 Use marshmallows and cut wholemeal bread to make Olaf's hands and hair. You can add toothpicks to join the different parts to "build" their own snowman!
Great idea to keep the kids busy for a while, or for a goodie bag.
5) Olaf Ice-cream
Kids will definitely love this!
You can pre-scoop 2 scoops of vanilla ice-cream and keep them in the freezer. Kids can use pokey sticks for Olaf's hair and hands, small carrots sticks for the nose, brown M & M's or oreo cookies (cut) for the buttons!
The best part is they get to enjoy the Olaf they have made themselves… before they melt! Yummy!