Airbrush and Glitter Tattoo

Want something more sophisticated and unique for your family days, corporate events or birthday parties?
Expecting an event which has high footfall or requires a fast turnover time? We highly recommend our Air Brush and Glitter tattoos which takes about only 1min to complete. (Much faster compare to Facepainting)
These designs is customisable to suit your theme! We create customised templates with your logos, characters used in your event or any theme which you want. 
We have been engaged to paint for movie gala events, National Day events (flags are difficult to paint so this option is much better!), Jurong Bird Park and JP Morgan.
*Take note that the Air Brush and Glitter Tattoos will stays on for 3-5 days, unless removed with alcohol. 
---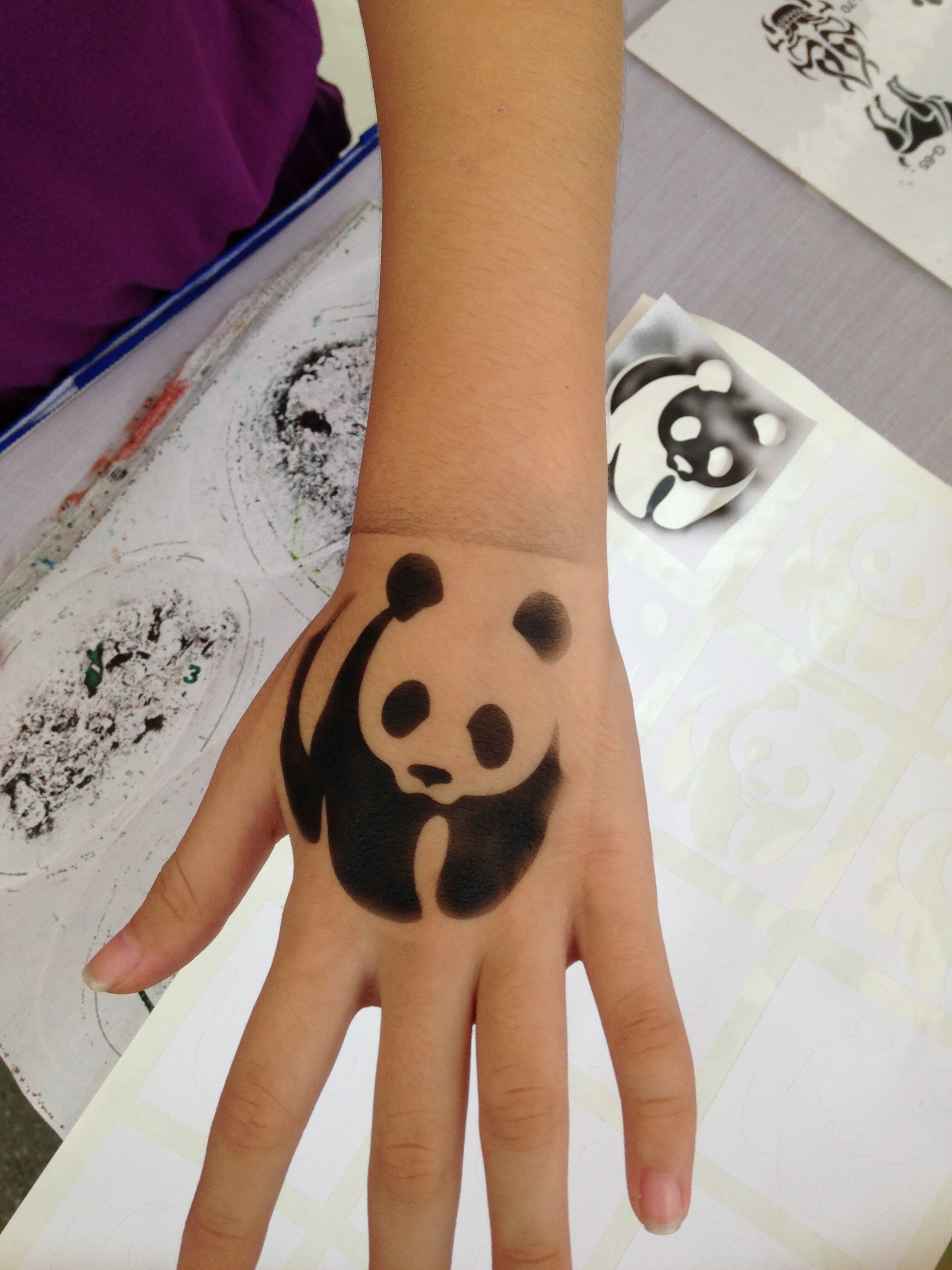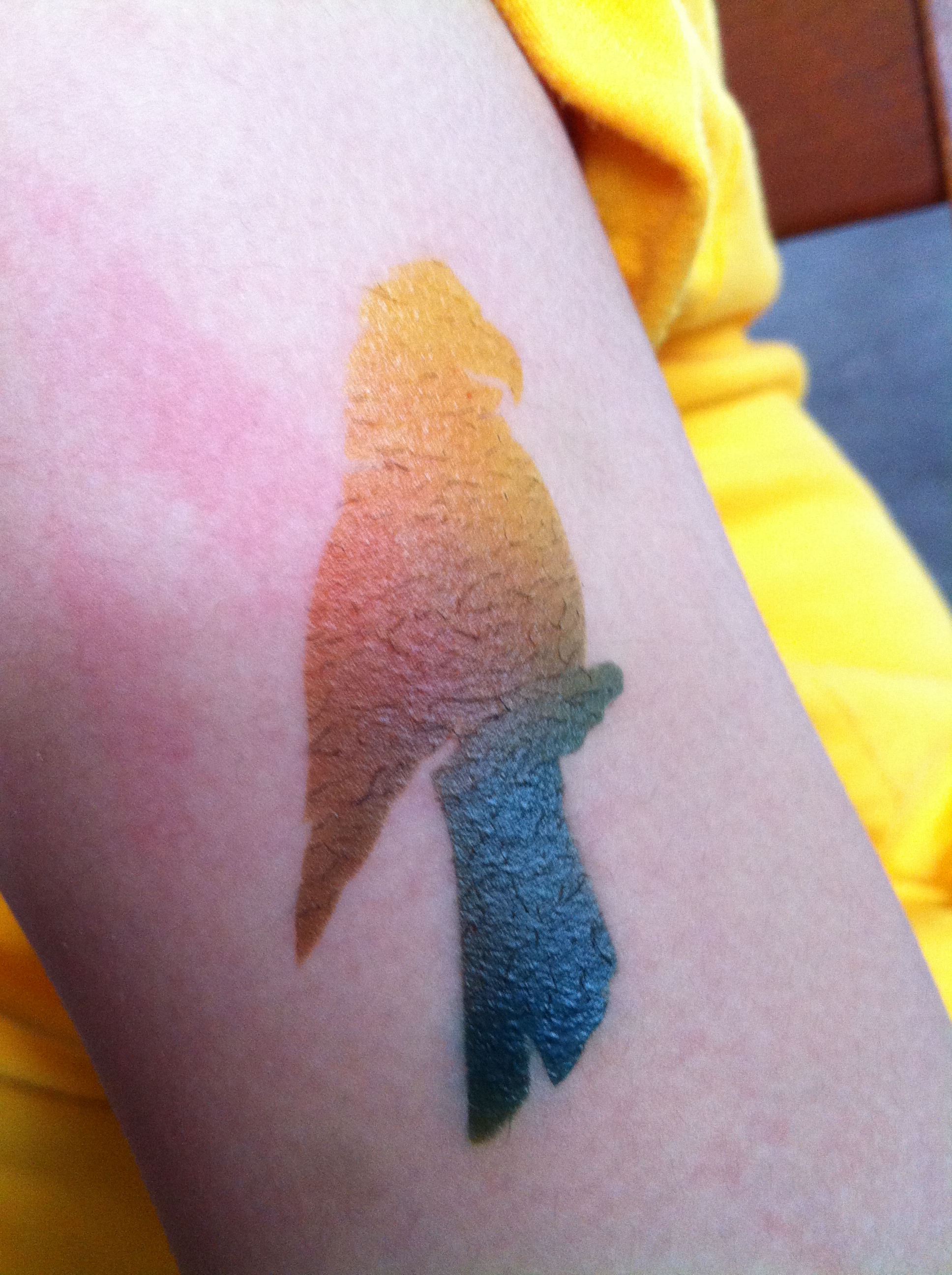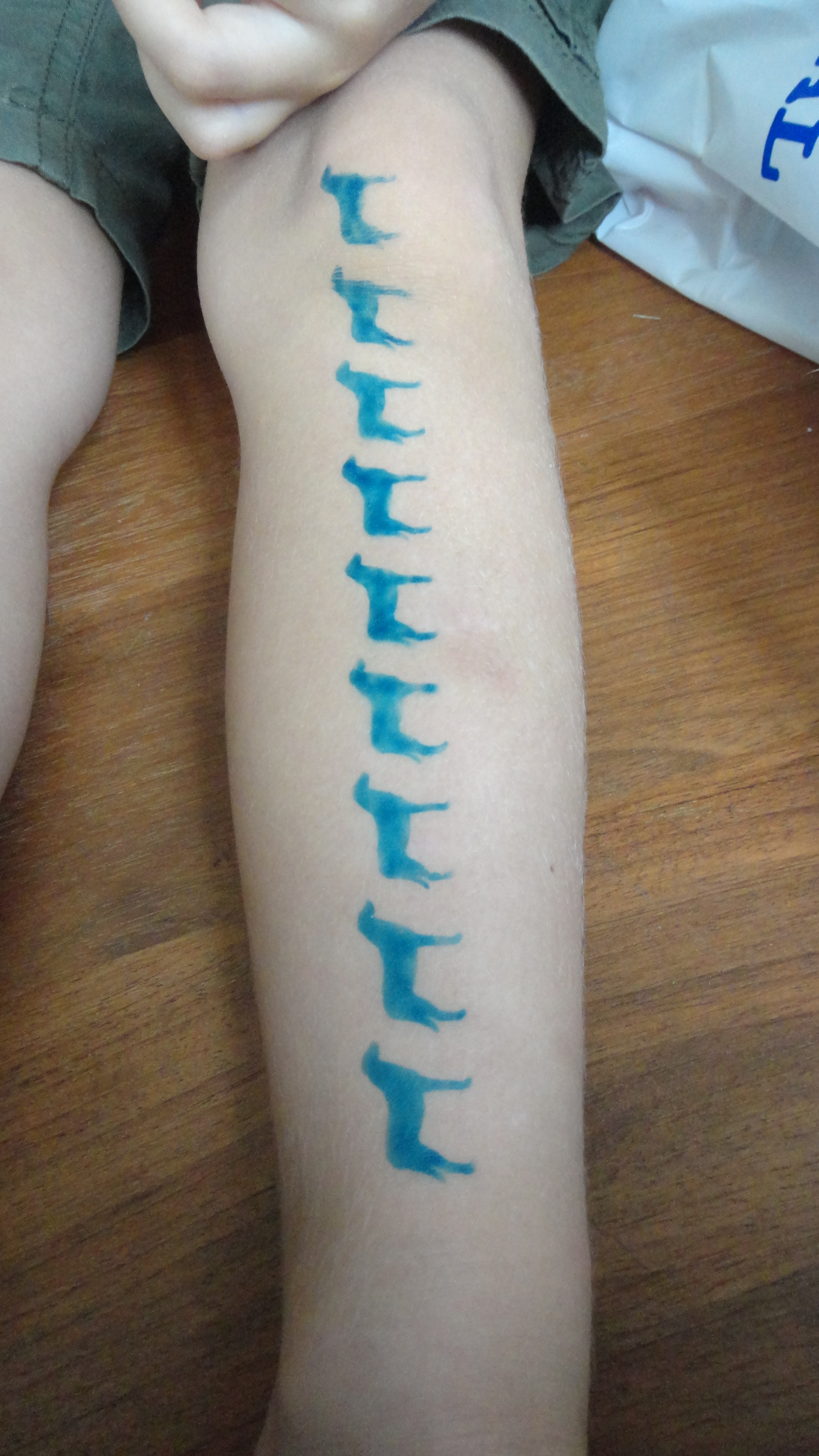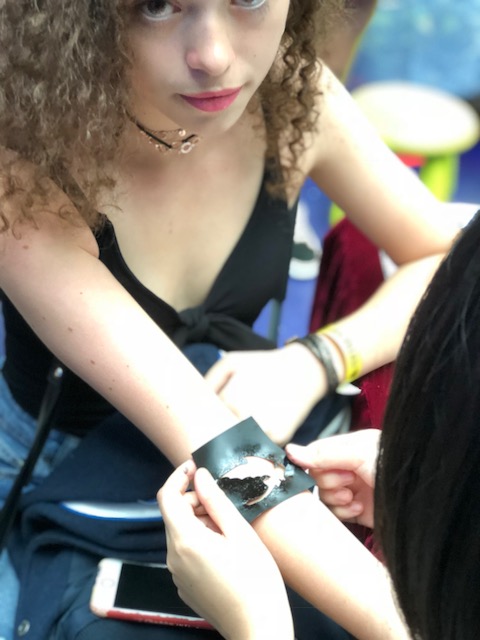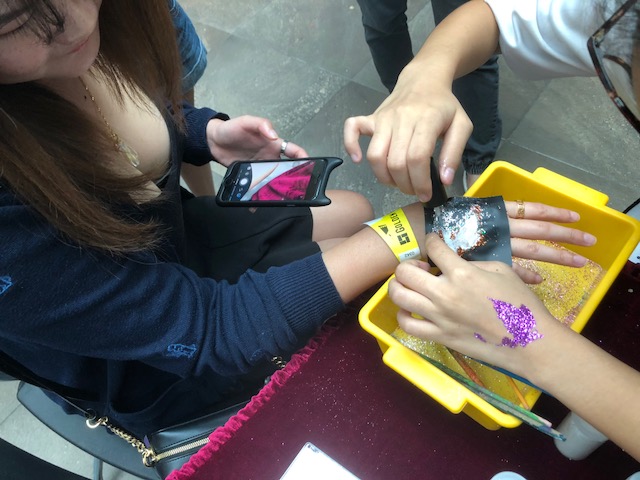 Glitter Tattoo with customised templates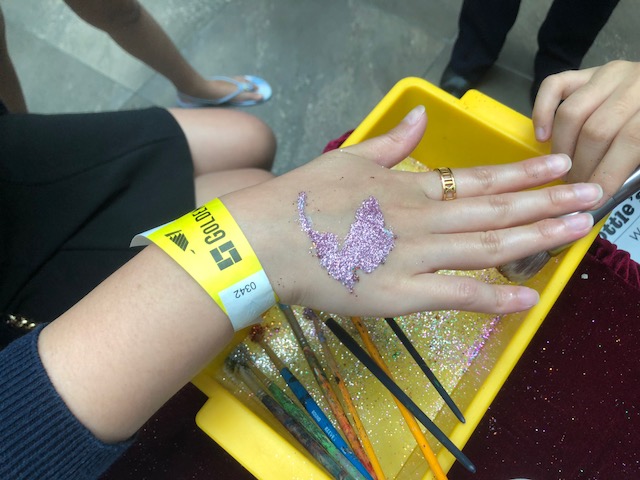 Glitter Tattoo – Choose any colours you want.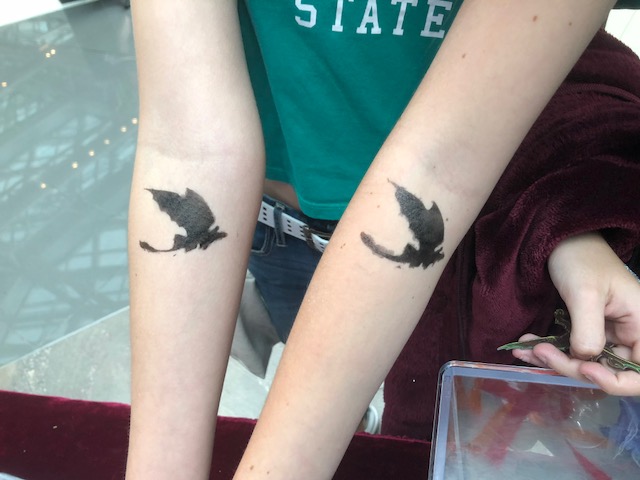 Air Brush Tattoo – Customised to any designs