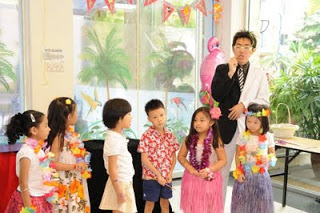 Another Fun Party by Mr Bottle!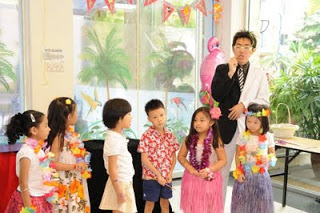 Mr Bottle: Aloha! Who is best dressed?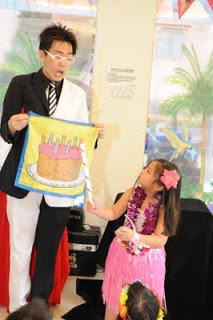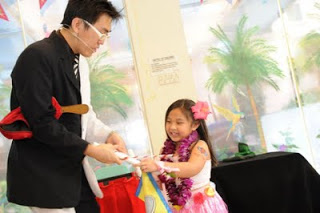 Mr Bottle: Tag of war??
"A BIG Thank You for making Isabelle's 5th Hawaiian Birthday Party a great success. This is the first time we engaged entertainers such a magician, balloonist and facepainter for her party. The magic show and the work by your assistants (balloonist and facepainter) were very impressive. Isabelle and friends had so much fun watching the magic show and playing the games prepared by Mr Bottle. After the show Isabelle came to me and said that she hopes to see your other acts soon. "
Eric Chan (Isabelle's Daddy), 5th Birthday Party at Anchorage.