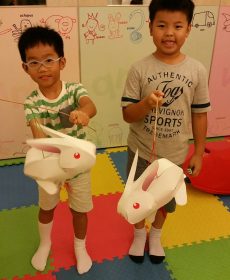 Our Art & Craft workshops and classes are customised to suit the theme of your event!
Whether it is an hour sit-down workshop or a quick craft which children can finish in 15min, we can conceptualise something to suit your budget. See some photos of our past art & craft events on Facebook Page.
Designed and run by our resident art & craft instructor, Yilin, who has more than 12 years of experience teaching in private and government schools.