Balloon Sculpting by N2, the Balloon Ranger*
Tired of the common usual balloon sculptures you see everywhere?
---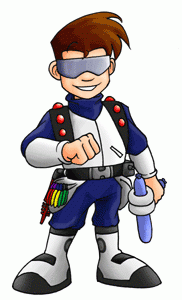 Here at Mr Bottle's Kids Party, balloon sculpting is elevated to an art! These unique art pieces will ignite children's imagination. When kids play with our balloons, they can create stories out of them! From Princess to Bracelets to Octopus to helicopter, sky's the limit for N2.
Each is not just a balloon, each is a personalized gift from N2! See for yourself why the adults are also queuing up for them!
Make your event a memorable success with N2, the Balloon Ranger – Guaranteed!
Eliza, parent of 2 kids, 3 & 1 years old – "The children loved the balloonist. In fact, one of the parents commented he is the best balloonist she has ever seen in a party, as she was totally impressed by the sheer number of different cartoon characters he can come out with (and even improvise) on the spot!"
* Mr Bottle may make an appearance for balloon sculpting, depending on schedule.