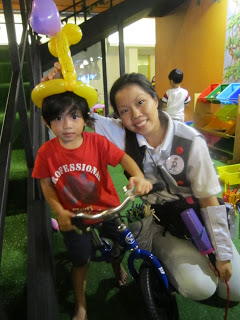 BEST INDOOR PLAYGROUND 4A
Great Food . Great Fun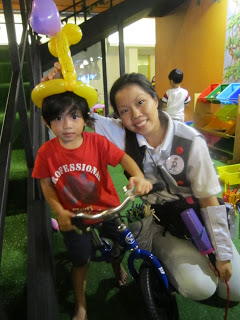 Treehouse Cafe is ideal for the whole family to get together for great food, great fun for the kids, as well as great company. It has child-friendly facilities, like the children's playground, where adults can relax while the little ones can play together with other kids in the "treehouse" theme playing area. Hand sanitizer also is provided at the entrance of the play area to encourage kids to sanitize their hands before and after play, in turn educating them the importance of hygiene. Probably they can add in more FUN to the playground by having a replica of a tree and a treehouse, with vertical staircase (bsides the normal stairs). A swing, some ropes or even a mini rock-climbing wall perhaps can bring the children back in time to their parents' or even grandparents' days, where they played outdoors in the nature rather than stick on to computer games and ipad.
It also has a fully-equipped nursing room for the comfort of mummies and babies. They also add-in a washing basin in the nursing room for kids to wash their hands before eating. We think it would be good to have a signage on the door of the nursing room, as well as a sign indicating the way leading to the nursing room.
As for their food, Treehouse Cafe caters a variety of European and Asian dishes suitable for three generation of diners. They are very thoughful as they offer colourful kids tableware and baby chairs for the little ones.
Treehouse Cafe attracts more families and kids by having Art & Craft Activity by Artz Graine on the 1st, 3rd & 5th (if any) Sun of the month and Balloon Sculpting & Face Painting by Mr. Bottle's Kids Party on the 2nd & 4th Sun of the month.

Treehouse Cafe just celebrated their Grand Opening last Saturday, on 9 Mar 2013. Mr. Bottle's Kids Party is very honored to be invited to entertain their diners and guests with our Balloon Sculpting and Face Painting Activities on that day.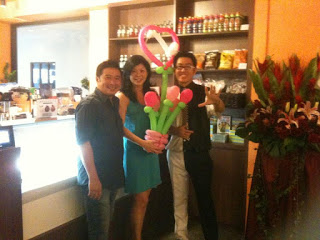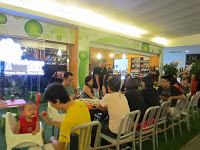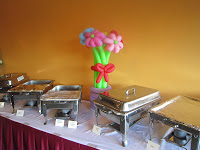 Located at the Grandstand, formerly called Turf City, set to reinvent the Singapore lifestyle experience, completely surrounded by nature.It is a family and lifestyle destination with a good mix of F&B outlets, Kids' Enrichment & Play and Childcare & Preschool – leveraging on its excellent location in an affluent neighbourhood, easy accessibility, ample car park facilities and beautiful green surroundings. Free Shuttle Bus Service is also available every hourly at Toa Payoh, Newton and Botanic Gardens MRT. If the frequency of the shuttle bus increases, we believe it will be more convenient and accessible to commuters.