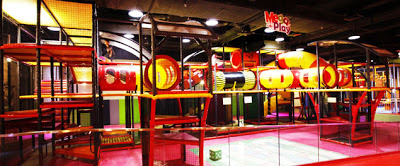 BEST INDOOR PLAYGROUNDS 3
eXplorerkid explore the world the fun way

Where's the LARGEST indoor playground in Singapore for children under 12? Yes, it's eXplorerkid @ Downtown East. eXplorerkid encourages little ones to learn though exploration, transporting them to a fantasy world of learning and discovery. The eXplorerkid Indoor Children Playground @ Downtown East is a highly-tactile playground designed around the magical forest theme. While exploring the eXplorerkid Indoor Playground, our young expose themselves to fun-play obstacles and educational elements.
Indoor Playground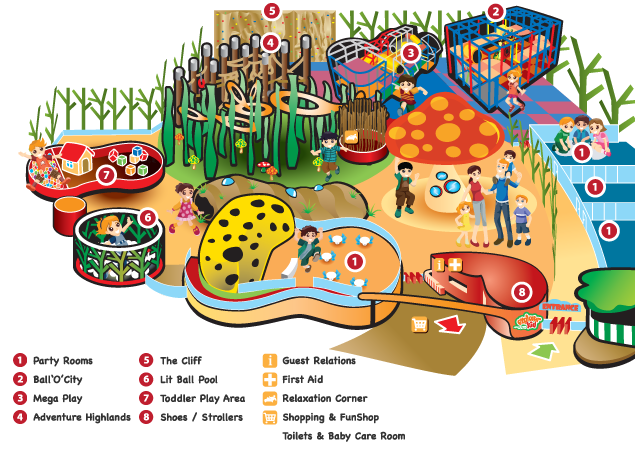 eXplorerkid @ Downtown East

In addition to it's largest indoor playground in Singapore,
eXplorerkid @ Downtown East
also have a nursing room and party rooms. Daddy & Mummy can also check out eXplorerkid's Fun Shop for children's gift at great deal!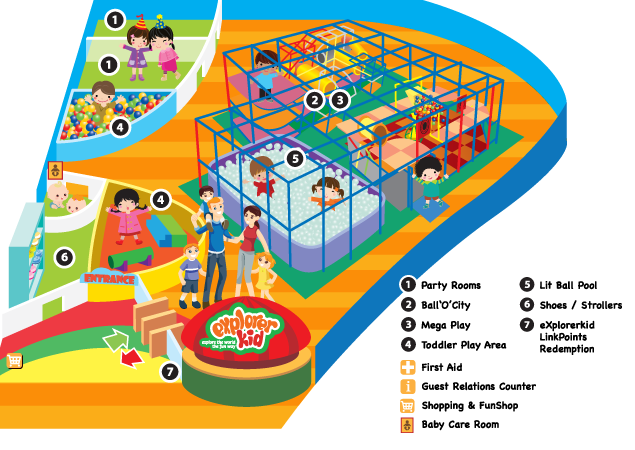 eXplorerkid @ AMK Hub
The new outlet, eXplorerkid @ AMK Hub, welcomes more children and families into a world of exploration and fun challenges. The best part is that it's conveniently accessible to all!
Standard Play Stations Highlights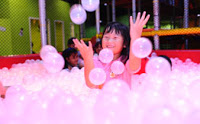 Lit Ball Pool


Play Stations

Birthday Parties
Come celebrate your child's birthday at eXplorerkid! Allow his/ her friends to discover the fun and excitement over here. From basic to themed birthday parties, there's deinitely a package that suits everyone's needs.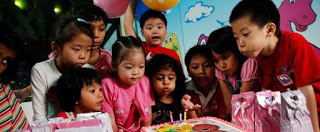 Join in
Activities
like Baking Fruit Tarts, Easter Egg Decorating, Science Camp, Teddy Bear Dress-up and even F1 Car Making Worshops!
Participate in
Contests
to win attractive prizes.
Have you taken part in Easter Adventure, Go Green Art Contest, Stay over with Penguins or even see whether your little girl is the Cinderella or your boy is the charming Prince? If you have not, then you certainly can't miss all the
Events
over at eXplorerkid!
eXplorerkid also provides
Enrichment Programs
like Maths, English, Bollywood Dance, Speech & Drama, Phonics and Kiddy Yoga too!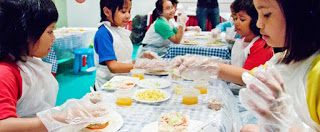 eXplorerkid also extend its facilities and services to kids all over Singapore, byproviding field trips to pre-school operators.
eXplorerkid @ Downtown East
E!hub @ Downtown East
3rd Floor, E!hub, Downtown East, 1 Pasir Ris Close, Singapore 519599
eXplorerkid @ AMKHub
AMK Hub
#04-02 AMK Hub, 53 Ang Mo Kio Ave 3, Singapore 569933