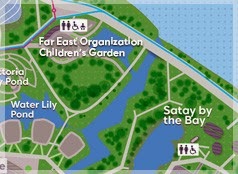 Best Outdoor Fun
New Children's Garden at Gardens by the Bay
Children's Garden
Families now have another reason to head to Gardens by the Bay, where the Far East Organization Children's Garden was launched on 20 January 2014, and is now open free to the public six days a week.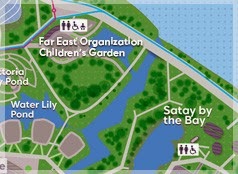 The 1ha garden, located between the Cloud Forest conservatory, Satay by the Bay and the Sun Pavilion, features tree houses, climbing ropes, slides and water play areas for children aged one to 12.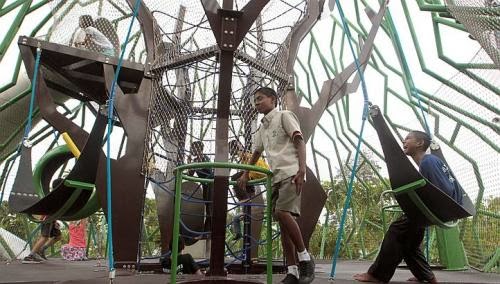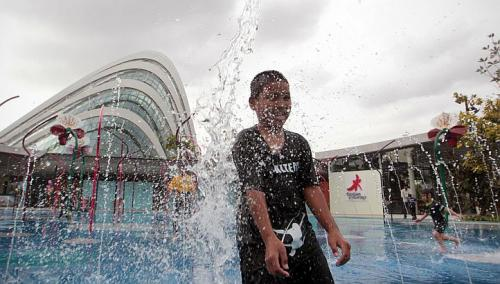 Sand and rubber bottomed play areas are woven among more than 100 species of plants, including the old man palm, yellow jade orchid tree and even a baobab tree from Madagascar. This is to give children a chance to climb trees, dodge hanging vines and swat away low-lying leaves and branches in a garden cum playground, to help them interact with nature.
This is a ideal place for family outing, great for family bonding. The kids can experience the outdoor scenery, understand the different types of plants and breath fresh air rather than staying in an air-conditioned room. Children can also build their courage through the climbing of ropes and even by playing slides. The BEST thing is of course, the kids can learn through play, together with their family!
Garden Hours

Bay South Outdoor Gardens

5:00 AM – 2:00 AM, Daily

Cooled Conservatories & OCBC Skyway

9:00 AM – 9:00 PM, Daily
Last ticket sale at 8:00 PM
Last admission at 8:30 PM

Outdoor Gardens Audio Tour

9:30 AM – 5:00 PM, Monday* to Friday
9:30 AM – 4:00 PM, Saturday, Sunday, eve of and on Public Holidays
*Tours begin at 12:30 PM every 1st Monday of the month

Shuttle Service

9:30 AM – 5:00 PM, Daily*
Service begins at 12:30 PM every 1st Monday of the month