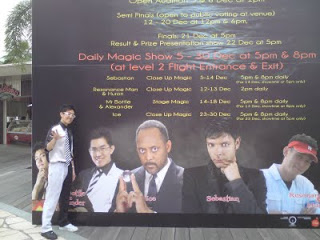 Catch Mr Bottle at the Singapore Magic Festival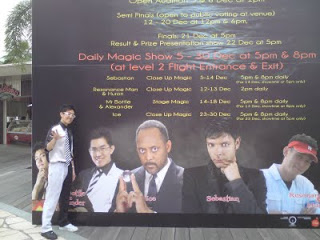 Hello to people who recognise and call out to Mr Bottle when he was there hanging around the flyer! Mr Bottle is going to start his performance at the Flyer on 14 Dec so do go down and catch him! Don't miss my personal favourite: "Resonance Man" and the wonderful flourishes of Huron on 12 & 13 Dec?
Mr Bottle will be there on 14 & 18 Dec 5 & 8pm, as well as 16 & 17 Dec 5pm. Marco's alter ego, Alexander, will be doing rest of the slots. Alexander is probably the up and rising star of close-up magic. His close-up magic is simply world class!
Keep yourself update on our blog so as not to miss them!