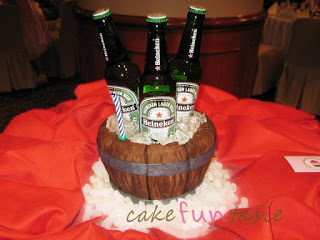 Customization of cakes – Cakefuntasie
Looking for a place to help your kids to customise their
birthday cake? Here we recommend Cakefuntasie to you!
Cakefuntasie has many interesting flavours for their cakes.
They are separated into 2 categories which is yellow cake and chocolate cake.
Yellow cakes include Traditional
Kaya, Raspberry Rhapsody, Maple Story and many others.
Chocolate cakes include
Chocolate Peanut Butter, Coconut
Chocolate, Rocky Road and many others.
There are also
novelty cakes as shown below so go on right now to send your design to them and
customise a cake just for your kids.