Posted
15th April 2014
|
by
mrbottlekidsparty
|
in chocolate easter eggs, Easter, Easter Basket making, easter brunch, easter egg hunt, Edge, face painting, interact, mascot bunny, Pan Pacific, take photos, twinkle artist, Uncategorized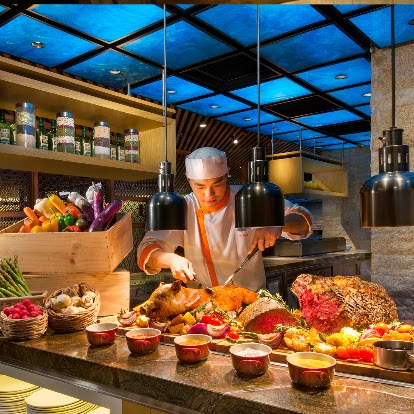 Easter Sunday BEST Family Hangout No. 2
Easter Champagne Brunch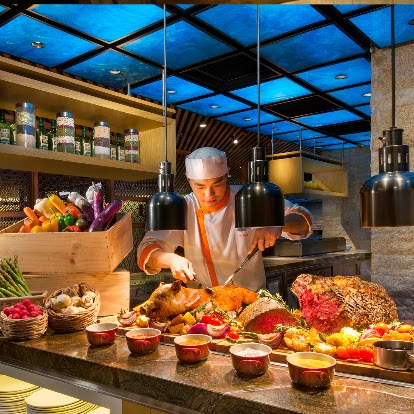 Celebrate with a lavish four-hour Sunday Champagne Brunch replete with unlimited Veuve Clicquot Champagne. With seven live food theatres, there are indulgences galore, ranging from a sizzling grill featuring a choice of omi wagyu beef, Pan Pacific signature sausages and more, a carvery with roast wagyu rump, prime rib and salmon with dill butter, a la minute pan seared foie gras and duck confit ravioli, seafood on ice with Boston lobster, Alaskan king crab and a choice of Tasarskaya and Fines De Claires oysters and a choice of eggs as you like it or even with truffles for the ultimate decadence.
A large selection of charcuterie choices including Iberico ham, parma and salmon gravlax await and turophiles would love the two-metre cheese board featuring 30 varieties of artisanal cheeses including rarely-seen melted Raclette and Tête de Moines shaved in the traditional style of a girolle.
For the perfect themed finish, explore the incredible range of 20 different-flavoured chocolate Easter Eggs – these include white truffle, honey truffle, chilli, Earl Grey, vanilla peppercorn, candied ginger, caramel sea salt and more. Cakes featured will include classic Simnel cake and Easter chocolate cake. Children will enjoy an Easter egg as a welcome door gift, face painting activities and an Easter egg hunt.
Activities for the Kids
Our Twinkle Artist can draw Bunny, Easter Eggs on your face/ hand to celebrate this Easter.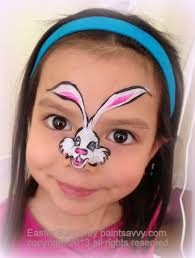 12:30pm – 2:30pm: Easter Basket Making
DIY your Easter Basket for the Easter Egg Hunt. You can make into a Easter Bunny or even your favourite cartoon characters!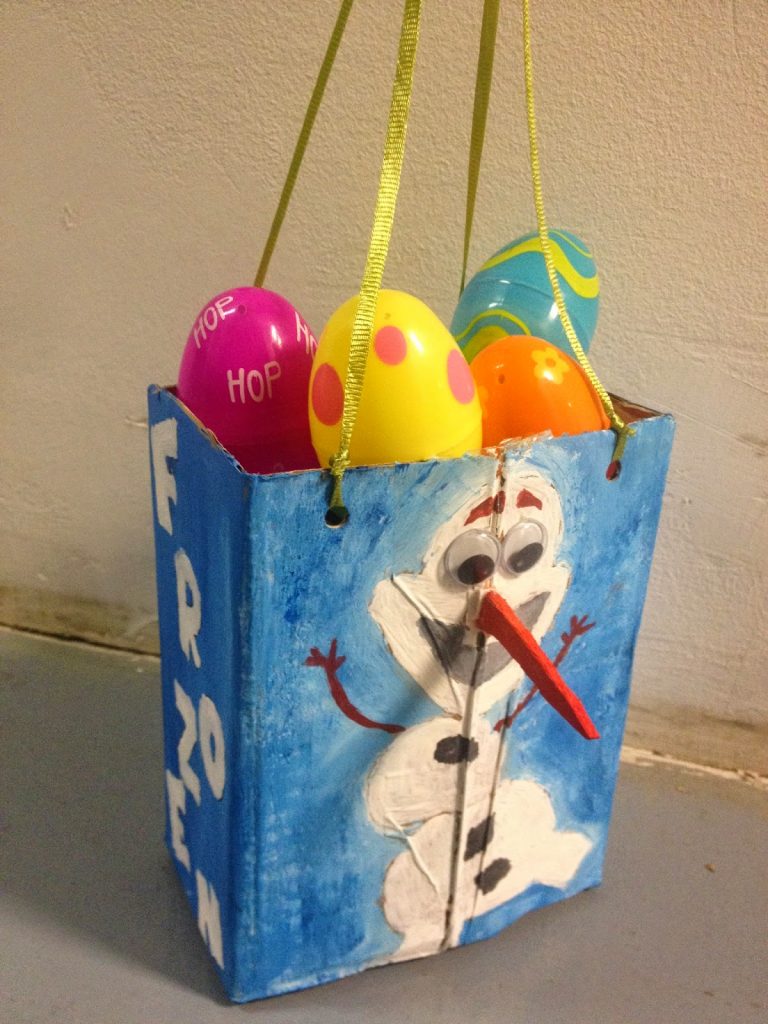 Not only Mascot Bunny is here, Mascot Nemo is also here to join us this Easter! Interact and take photos with our friendly mascots.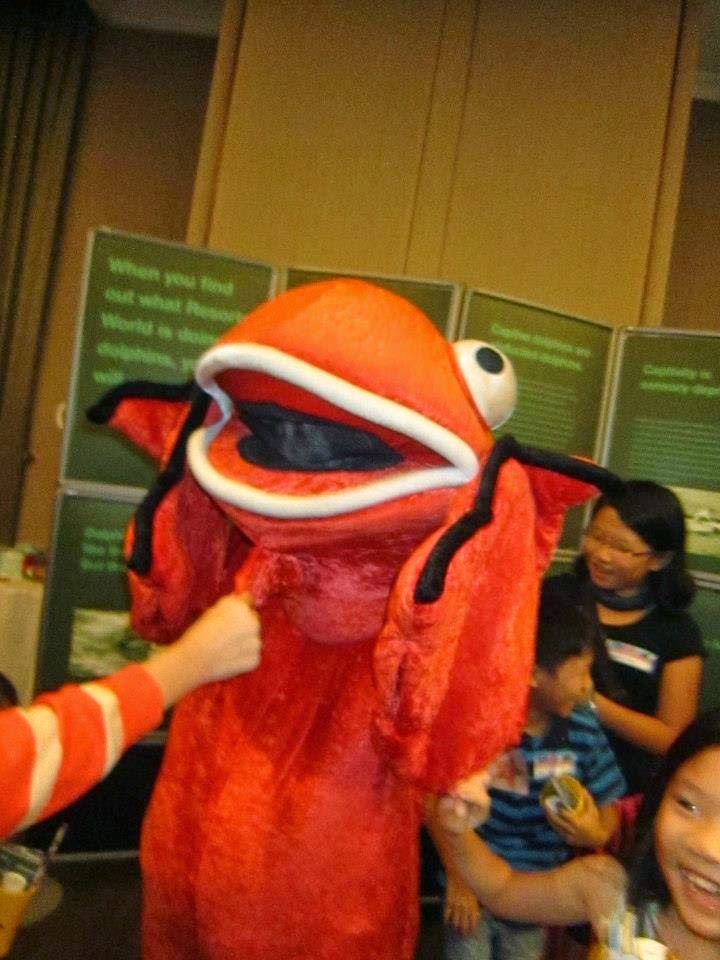 3pm – 3:30pm: Easter Egg Hunt
What's Easter without Easter Egg Hunt? Now it's time to take out the Easter Basket you've made and get ready for the hunt!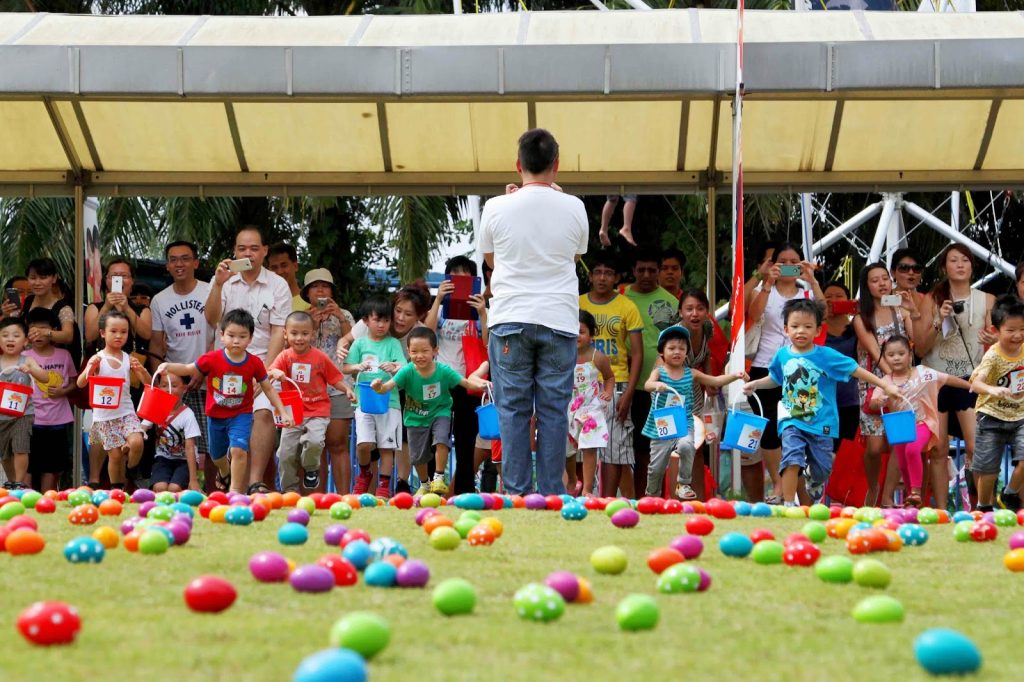 Date: Sunday, 20 April 2014
Time: 12noon to 4:00pm
Venue: Pan Pacific Singapore.
7 Raffles Blvd S(039595).
Edge at level 3.
Price: $158 per adult, $98 for children from 12 to 17 years of age, $49 for children from seven to 11 years of age. Children below six year of age dine with our compliments.