Innovative Approach to hold Celebrations & Gatherings 1
When one mentions museum, what's the first thought that most people will have? An exhibition that is dull, boring, not interesting? And when's the last time you visited the museum? Is it during your school days when it's open free to the public.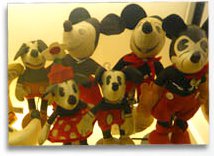 Museum is not just an exhibition anymore! Will you believe that you can hold private or corporate gatherings in a museum? Yes, MINT (Moment of Imagination and Nostalgia with Toys) Museum of Toys allows you to do so. And we believed that for most of us, the only museum we've visited is the National Museum. Many of us wouldn't even have heard or know that there's a Toy Museum in Singapore.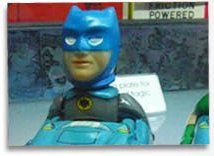 With the five-storeys high museum displays more than 50,000 pieces of vintage toys and childhood memorabilia from more than 40 countries, while having the fun, children and adults can get to understand more of the different characters during different periods.

It is good that their own restaurant serves buffet catering. However, it would be perfect if they could add in vegetarian and halal menu. As for muslims, halal certified is not indicated in the menu. Hence, one would assume that the food is non-halal. If their restaurant is doesn't serves halal or vegetarian food, they can consider engaging a halal/ vegetarian caterer for their events. This would not shun away halal and vegetarian clients from holding their function at MINT Museum of Toys.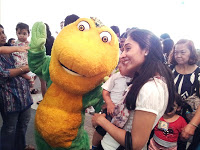 Private events like Birthday Parties no longer limits to your house, indoor playgrounds, restaurants and chalets. Create a different kind of ambience with all the toys surrounding everyone for this special occasion! Adding in other activities for your guests at the museum is definitely not a problem.
Mascots
are ideal to lead your guests to the different levels of the museum during the walkabout.
Goodie Bags
is a MUST for birthday parties, get it from
Mr Bottle's Kids Party
now!
Break out from holding your Dinner & Dance, Networking Sessions, Christmas and New Year Parties in a ballroom, Consider organising your next corporate event at MINT Museum of Toys. Experience the difference! An engaging Emcee and the music from the sound system will bring energy, fun and laughter to everyone.
The only slight drawback will be events can only be held after 6.30pm daily, after the operating hours of the museum. However, being able to throw a celebration at such a unique place, timing is not much a problem at all. Moreover, we supposed that's the time when most of us have put down our work and it's also a time to let our hair down to enjoy!