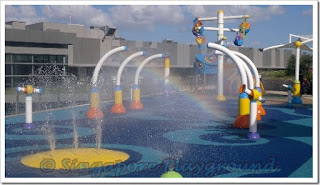 Kids friendly place – NEX
Located at the heartland of Serangoon and just above Serangoon
MRT station is the relatively new NEX, the LARGEST North-East Shopping Mall.
With over 360 tenants in the shopping centre, I believe you will be able to get
something there for yourself or for your loved ones.
At the sky garden located at the top level called the Kidzplay
area, there is both the dry and wet playground that your kids can play at. It
is also pet friendly with dog walking track next to the playground.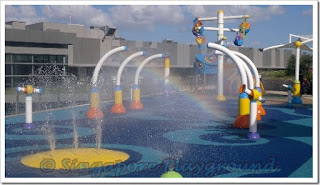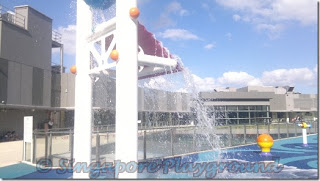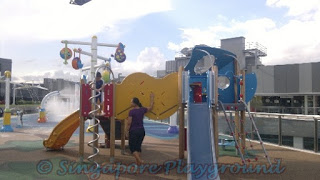 So come on down to Nex @ Serangoon to have a thoroughly wet
fun day!
SkyGarden, Level 4R
NEX Shopping Mall
23 SERANGOON CENTRAL SINGAPORE 556083
Photo courtesy of http://www.singaporeplayground.com/2011/01/playground-at-nex-mall.html