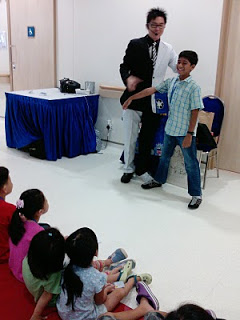 Learning about Protecting the Environment through Magic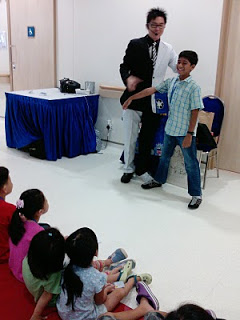 Mr Bottle has created an act in which is featured in his Imagine Magic Show.
He turns paper into a new newspaper to show that you can recycle paper.
Child tries his best to throw paper into recycling bin. Mr Bottle wants to tell everyone that you must make an effort to recycle things.
Paper that kids drop into the recycling bin turns to money. This is to show that if you recycle, you not only save the environment, it helps save money as well!
The recycling bin eventually becomes full of money.
The people at NEA love it! We are developing the whole show to spread the word! Email us if you are interested to book this show!