Mr Bottle is a contemporary magician and leading entertainer providing children magic. His specialised shows, like the theatrical Magic 'in a Bottle' Show, Christmas Magic Show and his most popular Birthday Magic Show, bring the art of magic to the next level!

Mr. Bottle, the Children Magic Specialist, has been performing magic professionally for more than sixteen years, including for Starcruises' SuperStar Virgo, Family Festival in Taichung, Taiwan, Happy Valley in Tianjin, Beijing, Shanghai, Shenzhen as well as Wuhan and Grasso's Theatre in Philadelphia, USA.
A psychologist by training, Mr Bottle's magic show is not only mind stimulating, but also specially planned with respect to the psychology of children. All the children can participate actively too in the magic show, even the adults will enjoy themselves.
Birthday Magic Show
"It was an amazing experience and definitely the right decision to engage you to entertain at my boy, Elroy's Birthday party last sat. Thumbs up for your creativity and consistency to keep all the children and adults drawn to the performance." – Elroy's Mum, Valerie Jahja –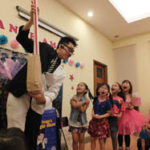 The 30-min Birthday Magic Show is a very special show where your birthday child will be the star of the show. Your child will have an unforgettable experience and it will probably be his/her best birthday ever! One of the highlights of the show, he will make candies magically appear! The sweets will be given out to the children, making him the hero! Another favourite act is the singing birthday cake which Mr Bottle drew for the audience. 
All the children just love Mr Bottle's magic. Imagine all the guests thanking you for putting together such a wonderful party!
Seen Mr Bottle at birthdays before? There are 2 different versions: Birthday Magic Show and Birthday Blast. We can even customise a show for you!
Book now to see why this show is the most popular show in our company! See some of our birthday packages here.
Magic 'in a Bottle' Show
As an international traveler, I have had the opportunity to witness many children entertainer/performers and never have I seen one quite like you. You held the children mesmerized with your wonderful presentation. The thing that impressed me was how you made each child feel special, especially the child that was being honored. It even appeared that some of the parents were taken back to their childhood as well with the magical performance.  It gives me great pleasure to recommend you, (Mr. Bottles) to those who want excellent entertainment for their children. Thanks again for your magic and keeping us forever young. – Kenrick "ICE" McDonald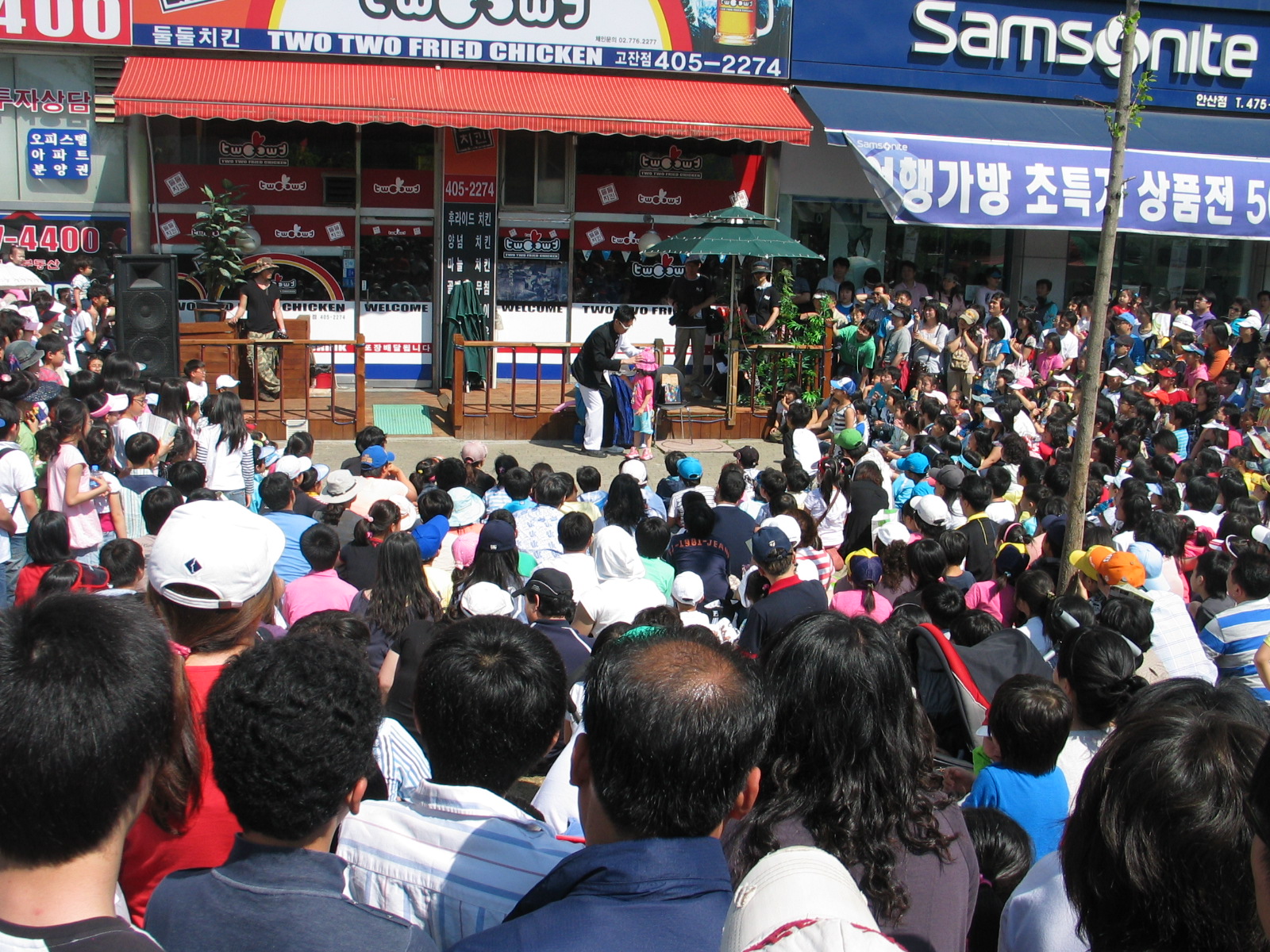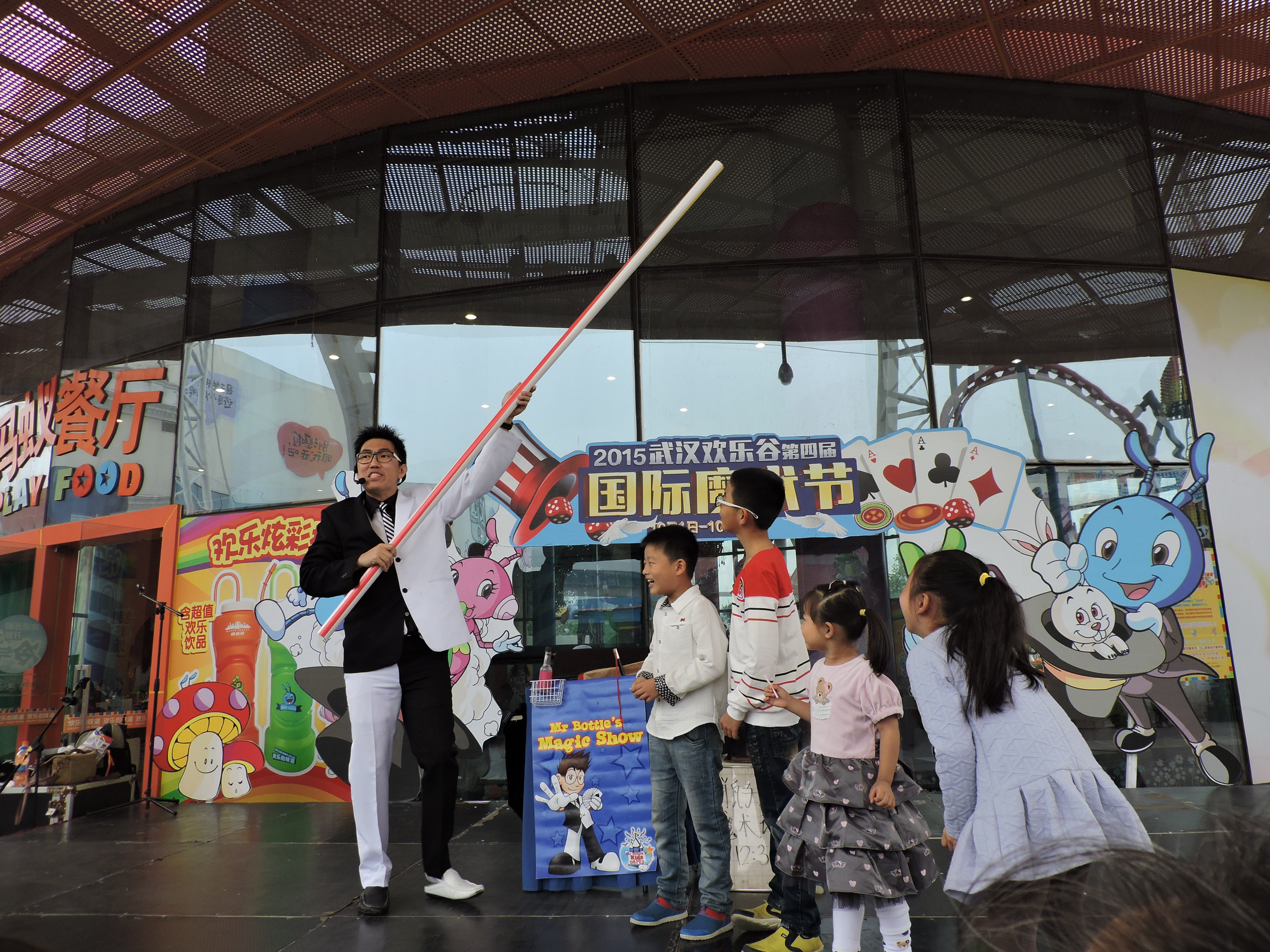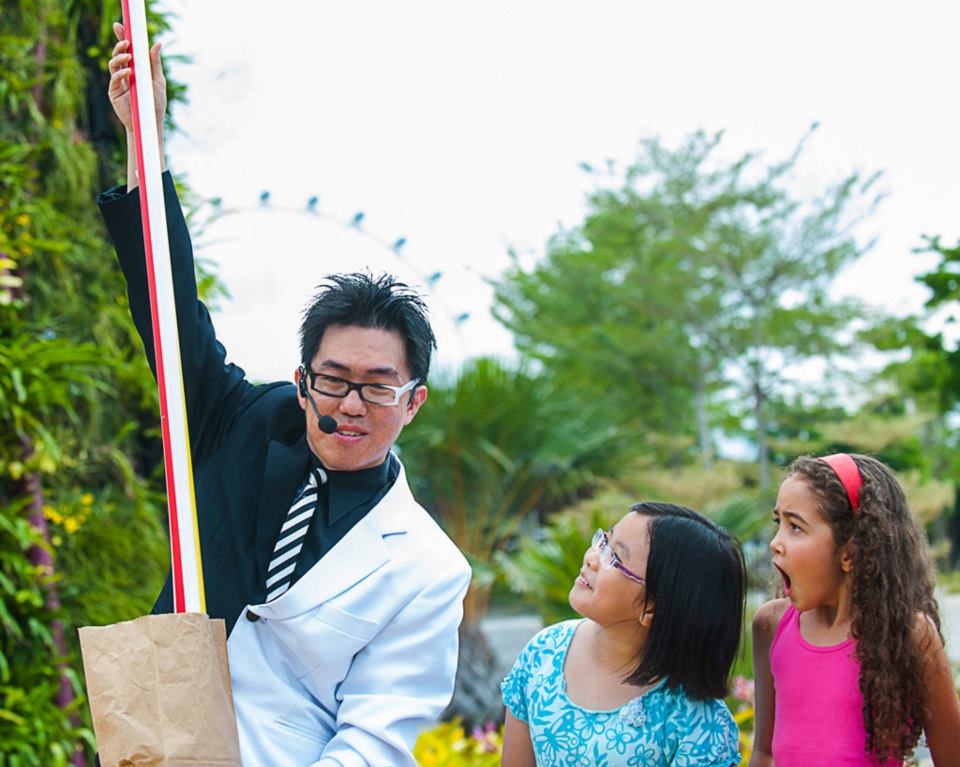 Want to watch the magic show which brought Mr Bottle around the world? Seen by audience in China, Taiwan, Korea and United States, this is a children magic show like no other!
Raved by World Champion magicians, the show uses the theme of bottles as a running gag which keep appearing and disappearing between the acts, thus keeping the adults intrigue, while fascinating the kids with the magic! Even magicians appreciate the skills needed to do this!
Interlaced with humour and interaction, the show will keep the children as well as the adults occupied, in laughter while asking for more. They will have an unforgettable day with Mr. Bottle's magic 'in a bottle' show!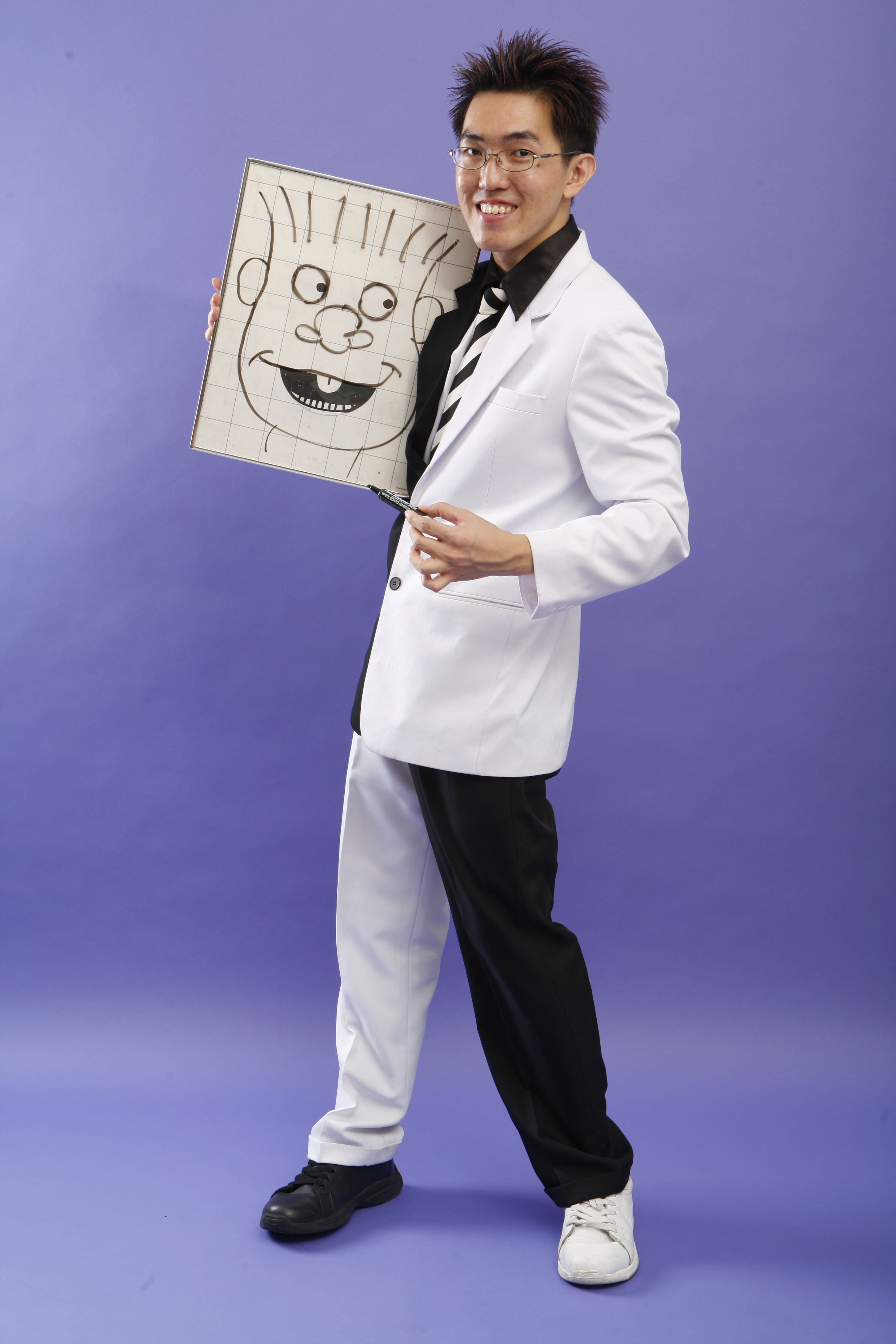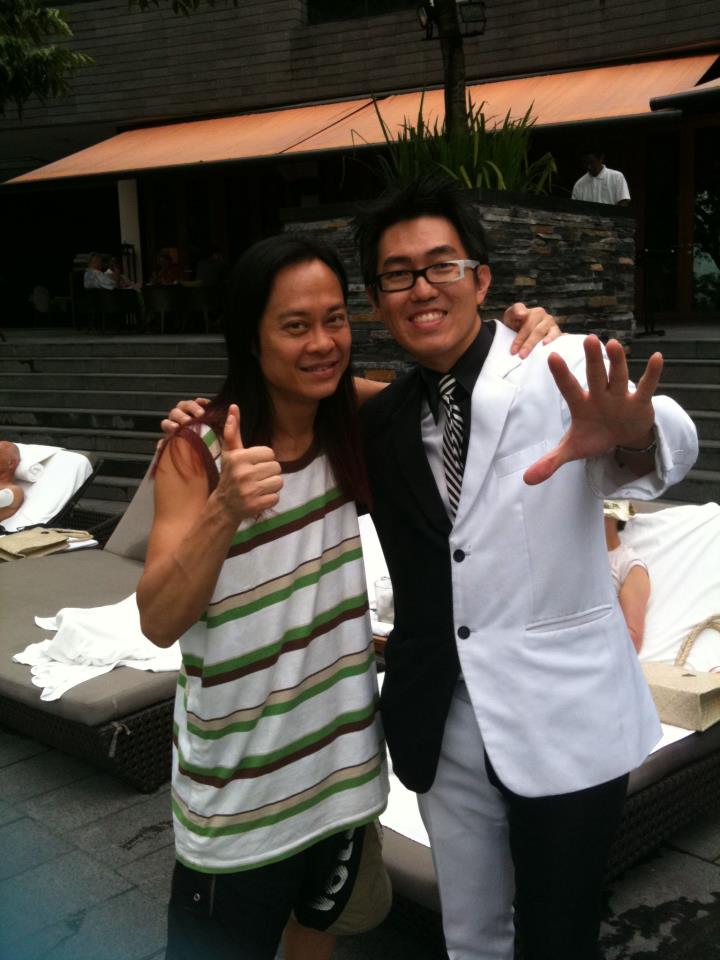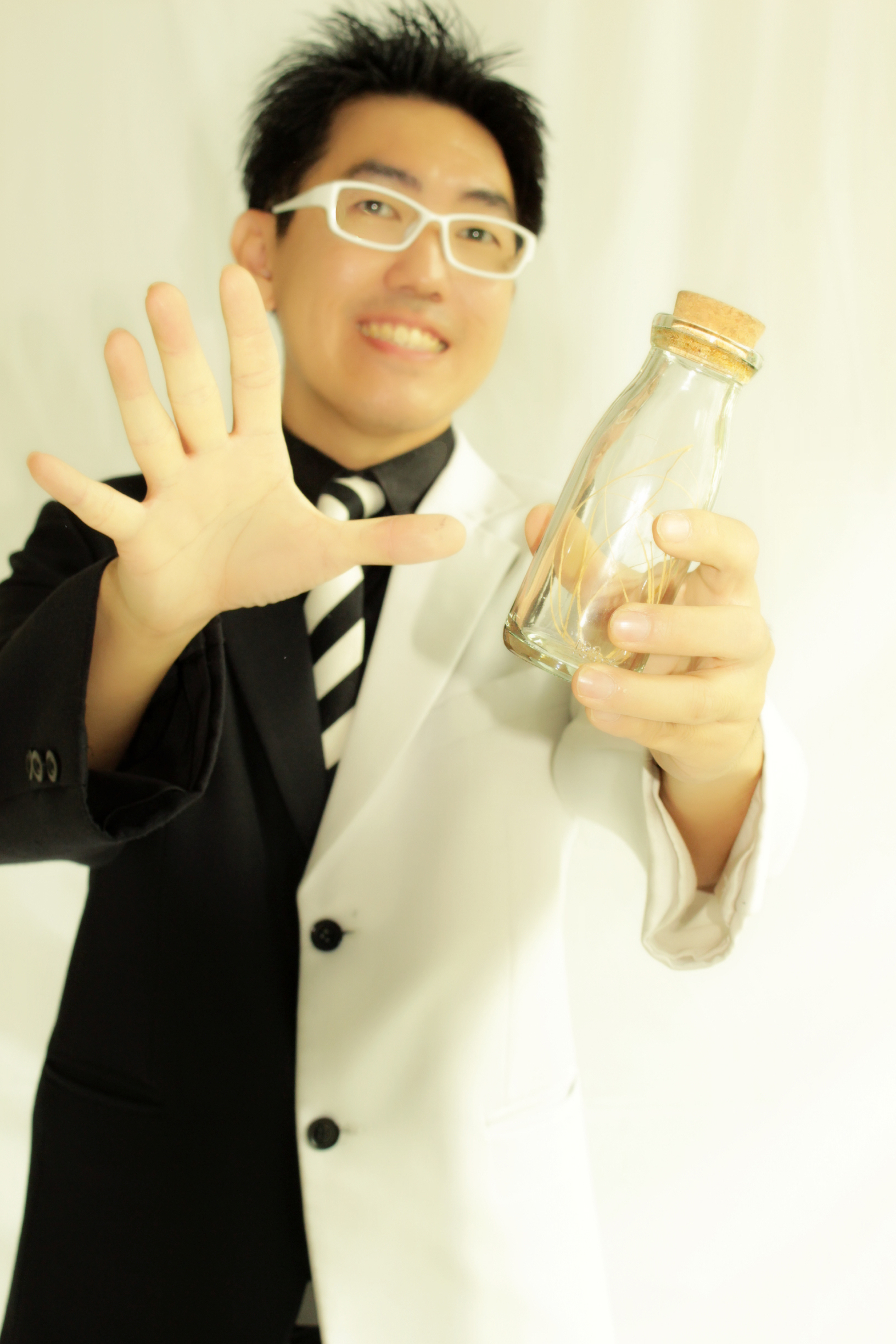 Why should you book Mr Bottle?
Mr Bottle is a psychologist by training so he knows what is age-appropriate for your kids, yet interesting for the adults!

We use GOOD English in our shows! Kids are so impressionable and absorb like sponges. Kids do treat magicians as heroes so we want to ensure kids learn the good English!
Mr Bottle is all about positive reinforcement! We want to have a positive impact on kids and to inspire them. All our branding, our philosophy is built around it. Ask for a copy of Mr Bottle's story to learn more! If you have watched our shows before, we never mention that kids are wrong!
It is a fact that people remember Mr Bottle many years down the road. We have 2 recorded instances in which adults went up to Mr Bottle to say that he performed for them 13 years ago! Your children's birthday happens only once year. They are 3, 4, 5, 6, (etc) years old only once. Make it a day that they can remember for life and only the good memories!
A member of Mensa, Mr Bottle's magic show is a well thought out show, and NOT just a demonstration of tricks! Mr Bottle has been recognized internationally for original concepts and performed numerous overseas shows as well as to be a judge in Society of American Magician's competition, the only magician from South East Asia to be invited. He is the FIRST and ONLY magician specializing in children magic in Asia to be featured on the cover of 'The Linking Ring', the most widely read magic magazine around the world, by the 93-year-old magic organization, International Brotherhood of Magicians.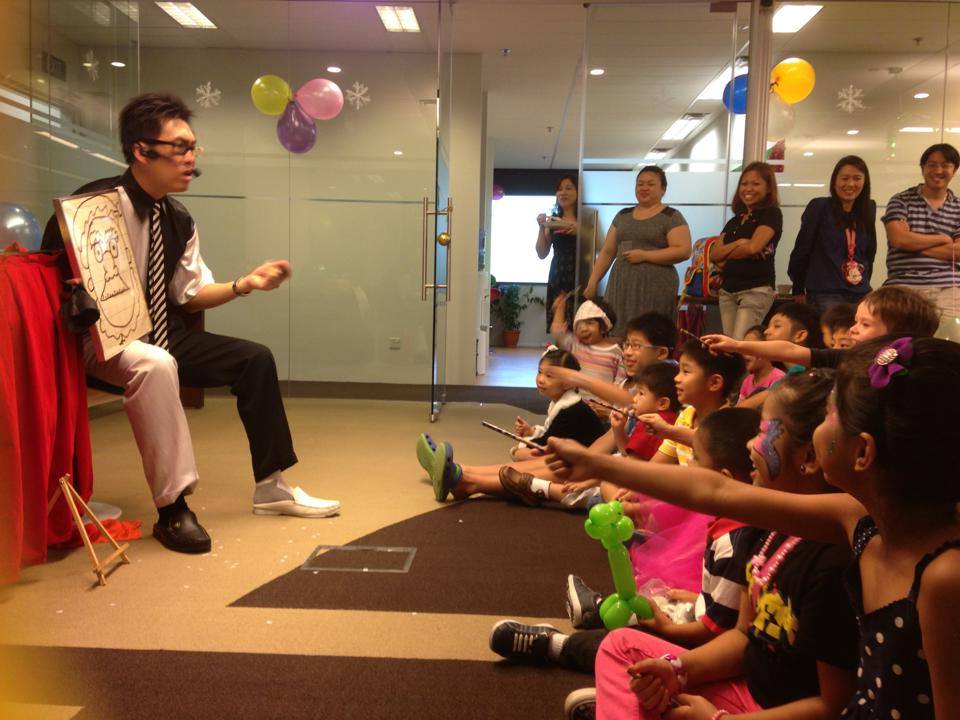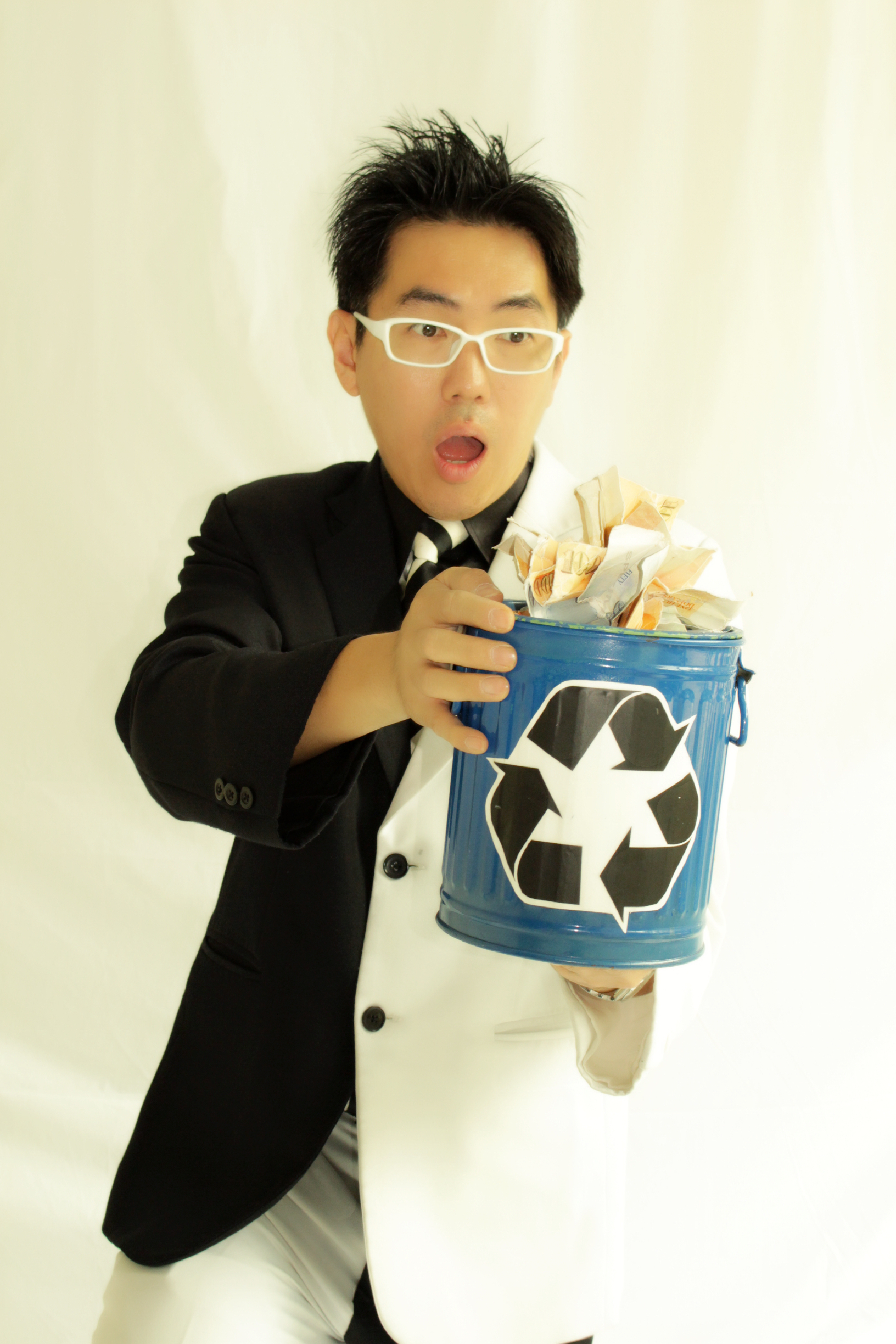 Mr Bottle incorporate educational messages into his show! One of the messages he imparts is, 'Nothing is impossible if you believe in yourself!"
Mr Bottle in Inner Mongolia with his poster. He has performed in Japan, Korea, China, Taiwan, USA, Malaysia, Myanmar and more!