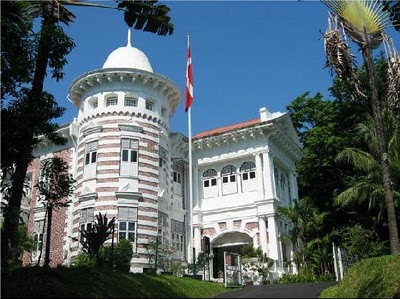 Mount Faber
Mount Faber is such a gem! Other than the usual view that you get of Singapore from the top, you will also find very interesting historic stories about the hill at Mount Faber. Try to find these when you are up there:
1) Do you know that there are only 5 official Merlions in Singapore and 1 of them is in Mount Faber. You can see 1 other big Merlion from Mount Faber too!
2) Spot a "ship" that is "stranded" on the top of this "mountain".
3) Spot a red and white communication tower… don't mistaken it for Tokyo Towers!
4) A lot of people didn't know this beautiful building (below) is in Mount Faber (Pender Road). It's the Danish Seaman Church!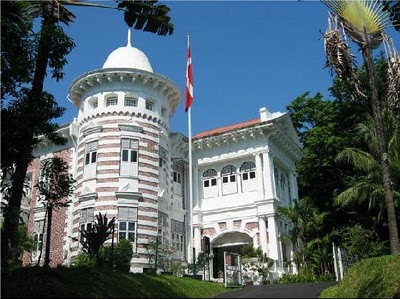 5) Lastly, you can find a few of Singapore's unique Black and White colonial houses on the way up.