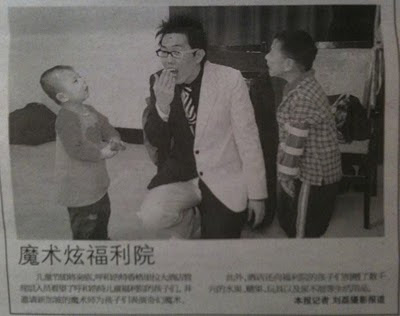 Mr Bottle's back!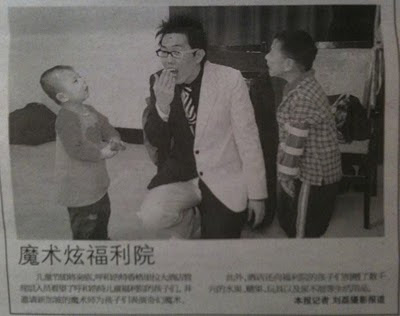 Mr Bottle on Inner Mongolia newspaper. Not forgetting about the less fortune when he is in Inner Mongolia, Mr Bottle performed magic for them ahead of the International Children's Day.
Mr Bottle: I had a great time performing in Inner Mongolia and Beijing! The crowd were great! Kids were so enthusiastic and I probably never signed so many autographs in one go!
I also appeared on the Inner Mongolia TV stations a few times, Hohhot TV station as well as several newspapers!
Will post the videos and more articles once I get them sorted out!