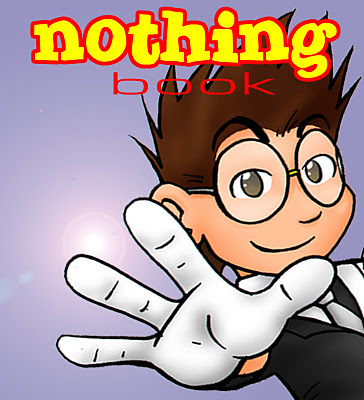 Nothing is Impossible!
If "Nothing is Impossible", then how do we put to action?
I wanted kids to shows as much creativity as they can. I decided to create the nothing book! This is a project that I am pretty proud of because the whole branding just fits into place! Here's the front cover.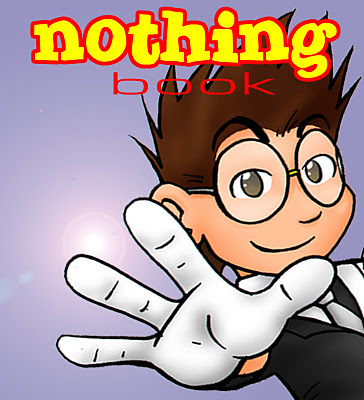 Here's the back cover design! In this case ("nothing is impossible"), pun intended! Some of you may already have it when you receive our goodies box at our parties!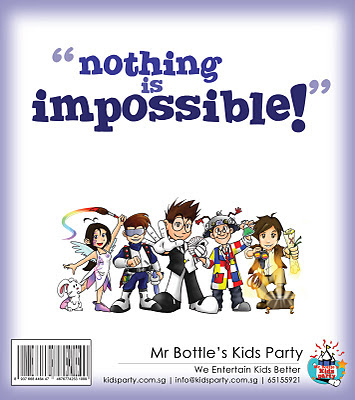 What's in the nothing book? NOTHING!! In other words, children can really express their creativity. Something that even the adult may not be able to think of. But I felt, if I were to leave everything blank, perhaps it's too subtle. So I decided to give kids some help.
The story changed a many times before it was finalised. The final version was part of a joke that I heard when I was a child: about someone handing in a blank piece of paper. Well, it's funny and meaningful. So why not!
Here's the story: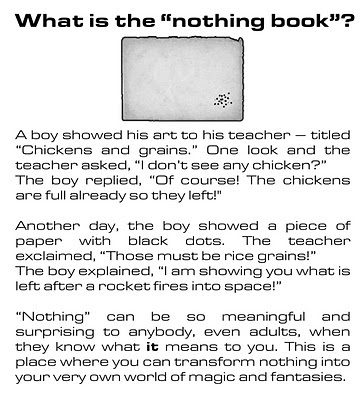 In the next few pages, I put in few samples like what could be done so kids will not be limited to just drawing on them! (When I was a kids, I drew a lot of comics, wrote a poetry book, story books, magic books, etc. I will show you if you are interested! I threw quite a bit away though.).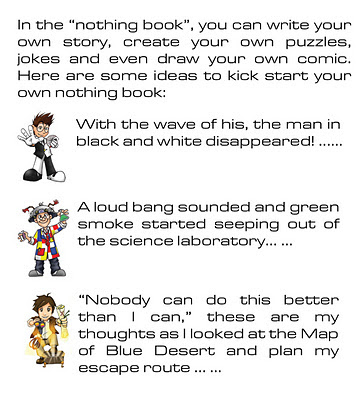 Do you know that there's a few "secrets" in the notebook? You can actually use these secrets to perform magic! Look for them if you have a copy!
Whether you are a kid or adult, sometimes, don't we get crazy ideas and dream of outrageous things? Record them in your very own "nothing" book and years down the road, you will enjoy flipping through.
If you need a Nothing Book from me, just follow me on my blog, drop me a comment, and I will send you a copy free of charge*! (I am just too confident that nobody bothers to read my blog in details. hahaha)
*Overseas shipping Applies. Terms and Conditions Apply. Alternatively, you can purchase a copy at US$2.99each.