Posted
25th April 2014
|
by
mrbottlekidsparty
|
in baby showers, birthdays, closed-door events, company gatherings, menu, parties, pet, private houses, product launches, restaurant, The Garden Slug, Uncategorized, wedding solemnisations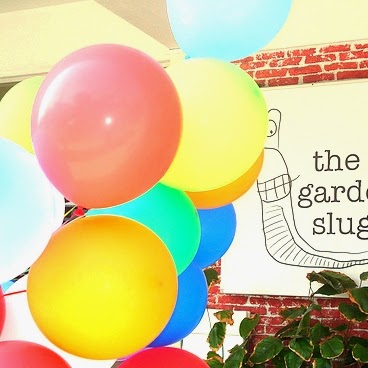 Pets Friendly Restaurant: The Garden Slug
The Garden Slug is not just a restaurant. It also cater to parties of all sizes. Birthdays, baby showers, wedding solemnisations, company gatherings. The Garden Slug has a unique location for exclusive product launches; they are also good for hen parties, closed-door events. Events for as little as 15 pax to as large as 100pax is no problem at Garden Slug.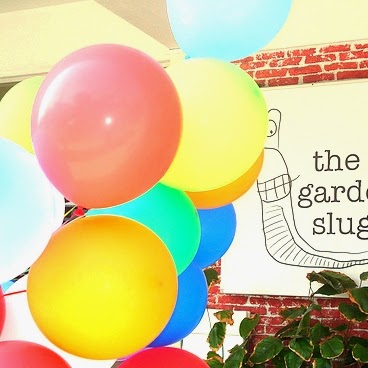 Located amongst the private houses, where many of the residents have pets, The Garden Slug is an ideal place for pet owners to bring their pets to chill out. They can even consider to include food for pets, especially dogs, to attract more customers.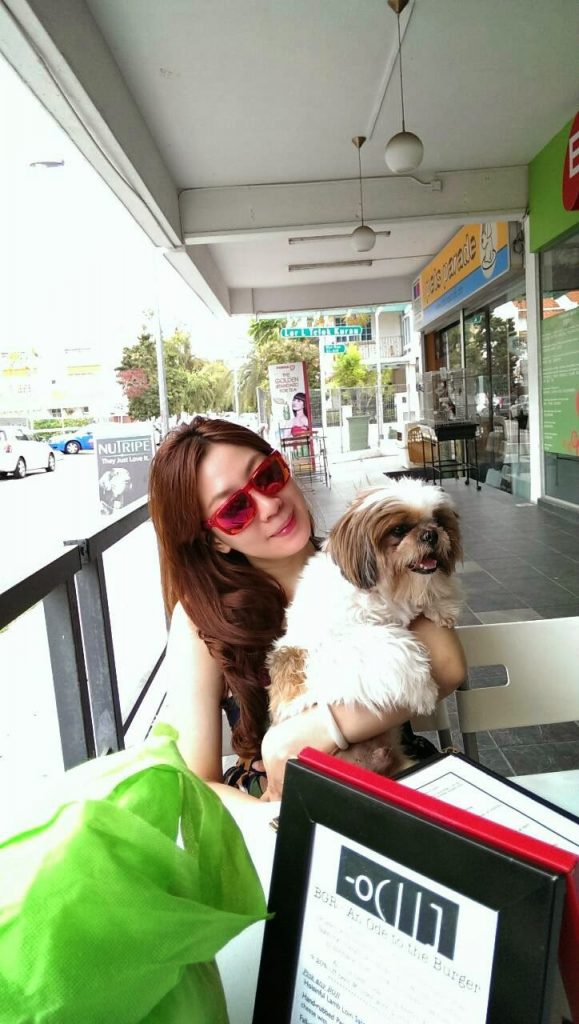 We realized the opening hours of the restaurant varies throughout the week. This could be quite messy to the customers. There will be possibly customers who dropped by but found it's not opened, and hence reduce their probability to patronize again. The Garden Slug should stick to 1 or max. 2 timings for the convenience of all customers.
As for the Menu, it is good that other than the name, the main ingredients are also listed down for diners reference. On the other hand, the menu is simply black and white, without pictures of the dishes. It would be good to include some pictures to attract the diners, as "A picture speaks a thousand words". On top of that, e.g. Chef's Recommendation, Best Seller, Spiciness Level, Healthier Choice etc. can be included for diners reference.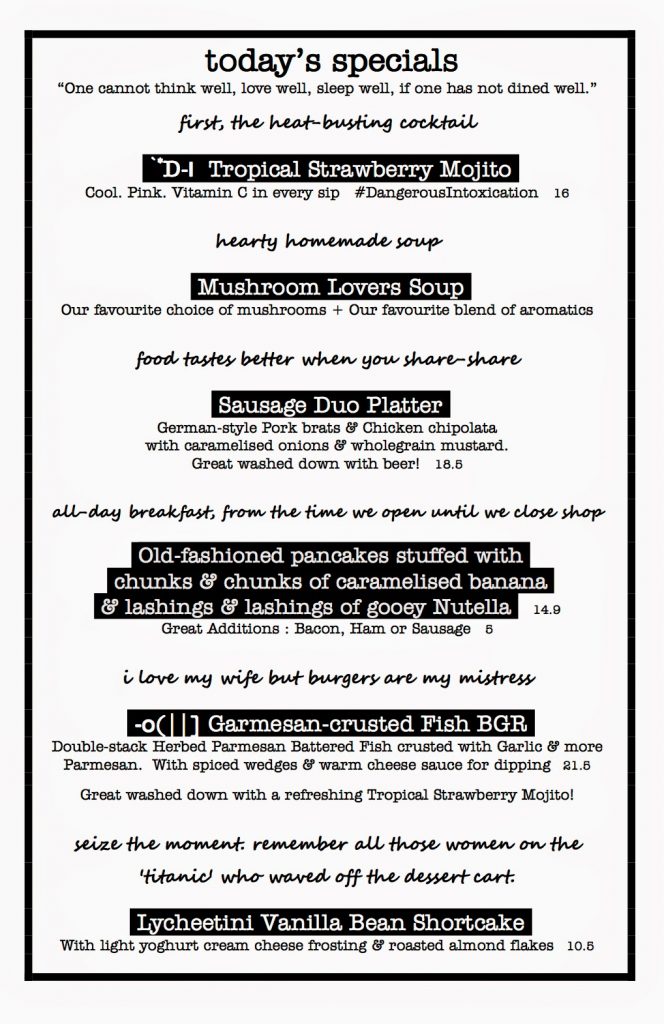 The Garden Slug LLP
55 Lorong L Telok Kurau
#01-59/61 Bright Centre
Singapore 425500
Mobile: 86888575
Email: justask@thegardenslug.com
Open Daily
Mon-Tue 6-10pmWed-Thu 10am-10pmFri-Sun 9am-10pmPH 9am-10pm