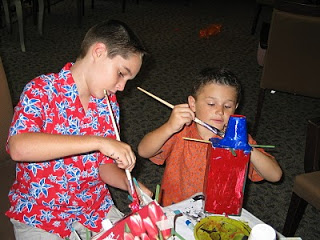 Robot Making Workshop
This is a great activities for family and kids: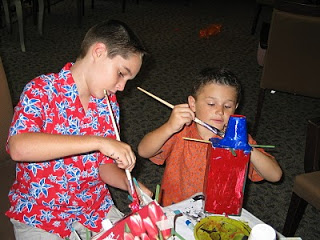 Objective: To creatively turn recycled materials into useful items/art piece
Materials Needed: Old Chopsticks, Rough Paper, Egg cartons,Scissors, White glue, Plastic grocery bag, old Cardboard boxes, and anything that you can collect to recycle.
Start the activity by asking the kids to collect items that the family are about to throw away. Collect items that you and the kids think will be useful in making robots. Use phrases like "Does this look like a robot's hand? What can we do with this box?" You can suggest ideas like, "perhaps you can use this box to be the secret compartment where your robot hides his special suction gun."
Once you have enough of the items, try to piece them together using glue! Encourage your child to be creative. Paint the robot to the colour that you want! That's it!
Personally, it's the process of collecting the items that is fun and meaningful for the kids. Enjoy!