Mr.Bottle's Magic Show
Mr Bottle is a contemporary magician and leading entertainer providing children magic. His specialised shows, like the theatrical Imagine Magic Show, Christmas Magic Show and his most popular Birthday Magic Show, bring the art of magic to the next level!

---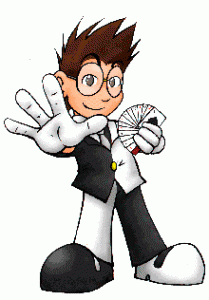 Mr. Bottle's one-of-a-kind magic shows are not only mind stimulating, but also specially programmed with respect to the psychology of children.
They are highly interactive; children can participate actively onstage or offstage, making them part of the magic show.
The magic is interlaced with humour and colourful items to capture the audience's attention and imagination.
Children are guaranteed to have fun and be thrilled by the acts of children magic specialist, Mr Bottle.
Let Mr Bottle bring the audience on a journey of magic and mystery, stretching beyond everyone's imagination!