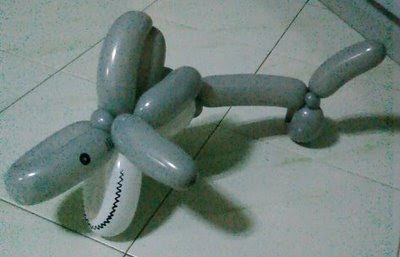 Sharks!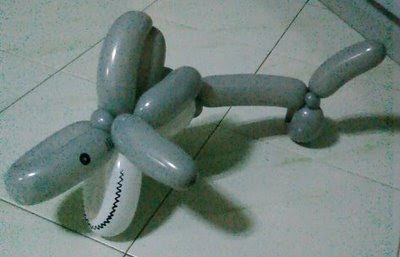 Kien: Don't eat shark's fin, get a balloon shark instead!
I hope everyone switched off their lights during the Earth hour on 28 Mar. Personally, I am firm believer of the Green movement and this has been reflected in one of Mr Bottle's act. In our office, we recycle paper and ink cartridges! I was involved in many environmental projects like breaking the Guiness World Record for the Largest Sheet of Recycled Paper in 2000.
If there are requests, Mr Bottle's Kids Party hope to create a magic show teaching kids about the environment! Let us know what you think!
The Earth belongs to our next generations. Save it!