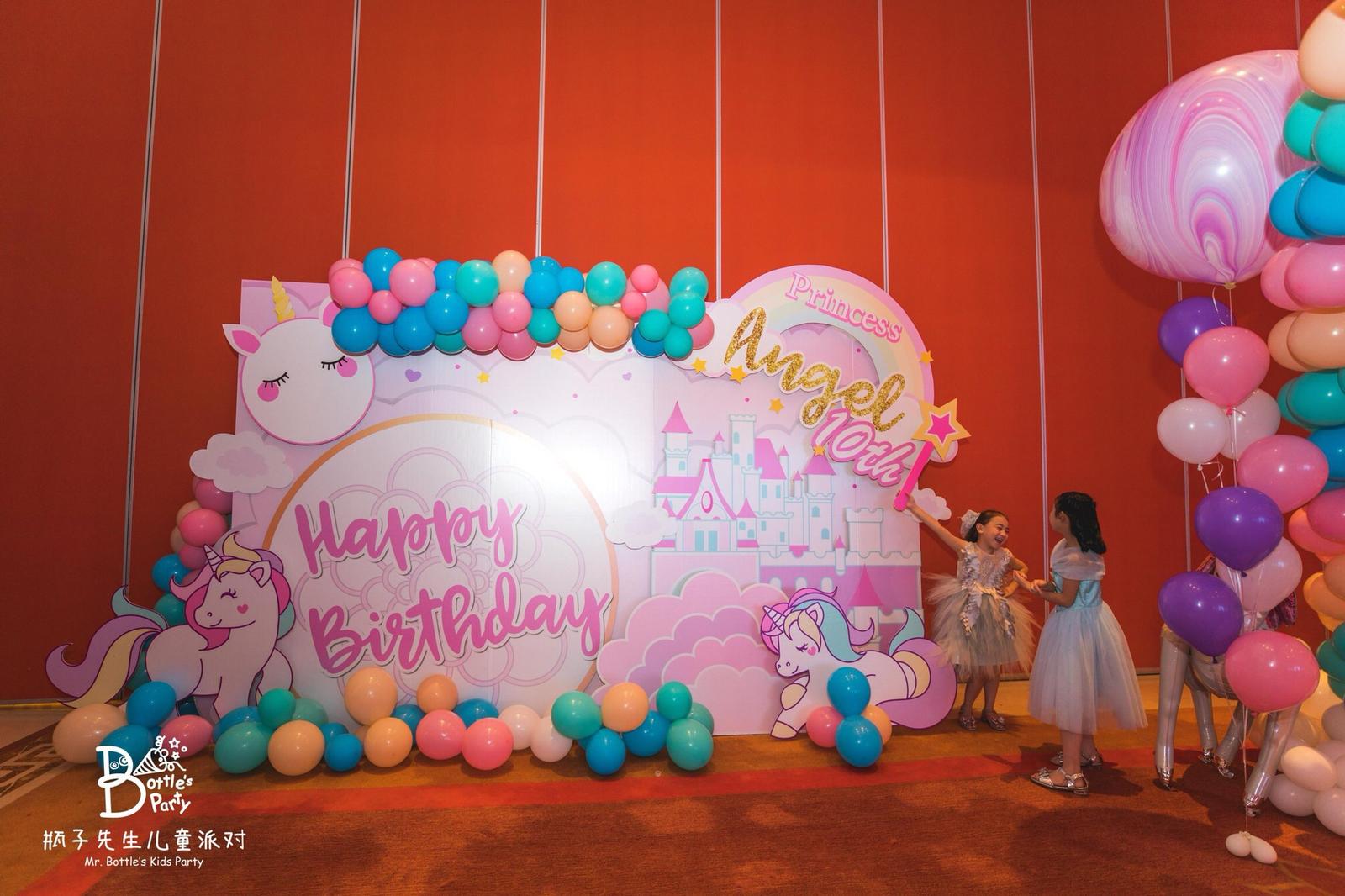 Case Study: Unicorn Birthday Party
Discover amazing Unicorn Birthday Party decorations with Mr Bottle's Kids Party in Singapore! Having a mythical theme like this is not just about having everything in pink and lavender or even rainbow, there are many elements in which you can add to make it an unforgettable party!
We are sharing a case study for you to discover inspirations for your child's Unicorn-themed birthday party, most probably your girl! Every little girl loves a menagerie of glittering unicorns, pastel rainbows, fluffy clouds and an array of sweets as far as the eyes can see! This adorable and colourful new trend is sure to bring a smile to your child's face.
From invitations, decorations and favours, games, performances like magic show and fringe activities like glitter tattoo, anything is possible with Mr Bottle's!
There are some photos:
Here are some of our decoration packages*:
Call us at 65155921 for more information about our decorations packages.