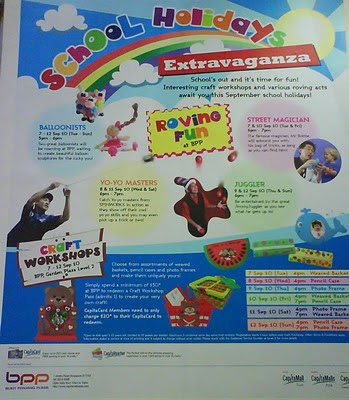 What did you do during your school holidays?
Mr Bottle always wonders what do kids do during their school holidays? Mr Bottle loves to walk around Singapore to experience and see new things! He has found many hidden treasures in Singapore that may be suitable for kids too!
We will start a one month series on fun, interesting and educational places that kids can go… (with their parents!). If you have ideas, email us at marketing@kidsparty.com.sg
During the school holidays, Mr Bottle performed at Bukit Panjang Plaza for the kids! It's not the usual "magic on the stage" but street magic! It's a great experience because magic is done right up close for everyone! We had such a big crowd on some of the sessions! (Usually street magic is for a small group!)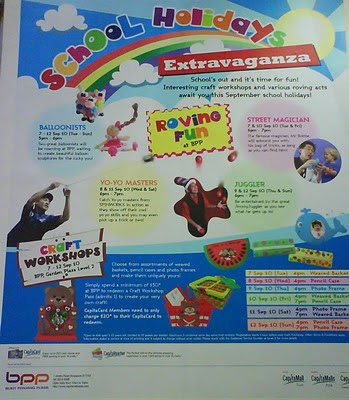 I like the caption too: "The famous magician, Mr Bottle, will astound you with his bag of tricks, as long as you can find him."Indeed, some kids came running around looking for Mr Bottle! Some shoppers were probably wondering who is man in Black and White!