Want to learn magic? Mr Bottle's Magic Academy is finally starting classes!
Want your child to develop POSITIVELY? Learning magic can do the trick!
We are starting our regular classes for magic after many requests from parents and friends!
Date: Every Saturday 4-5pm (1st lesson 18 Nov 2017)
Venue: Brussels Sprouts (80 Mohamed Sultan Road, #01-12 The Pier @ Robertson, 239013. 5min's walk from Fort Canning MRT station.)
We are looking at having minimum 10 participants to start and opening up more classes once the first class reaches capacity. So even time doesn't fit you, let us know and we will update you once a new class starts!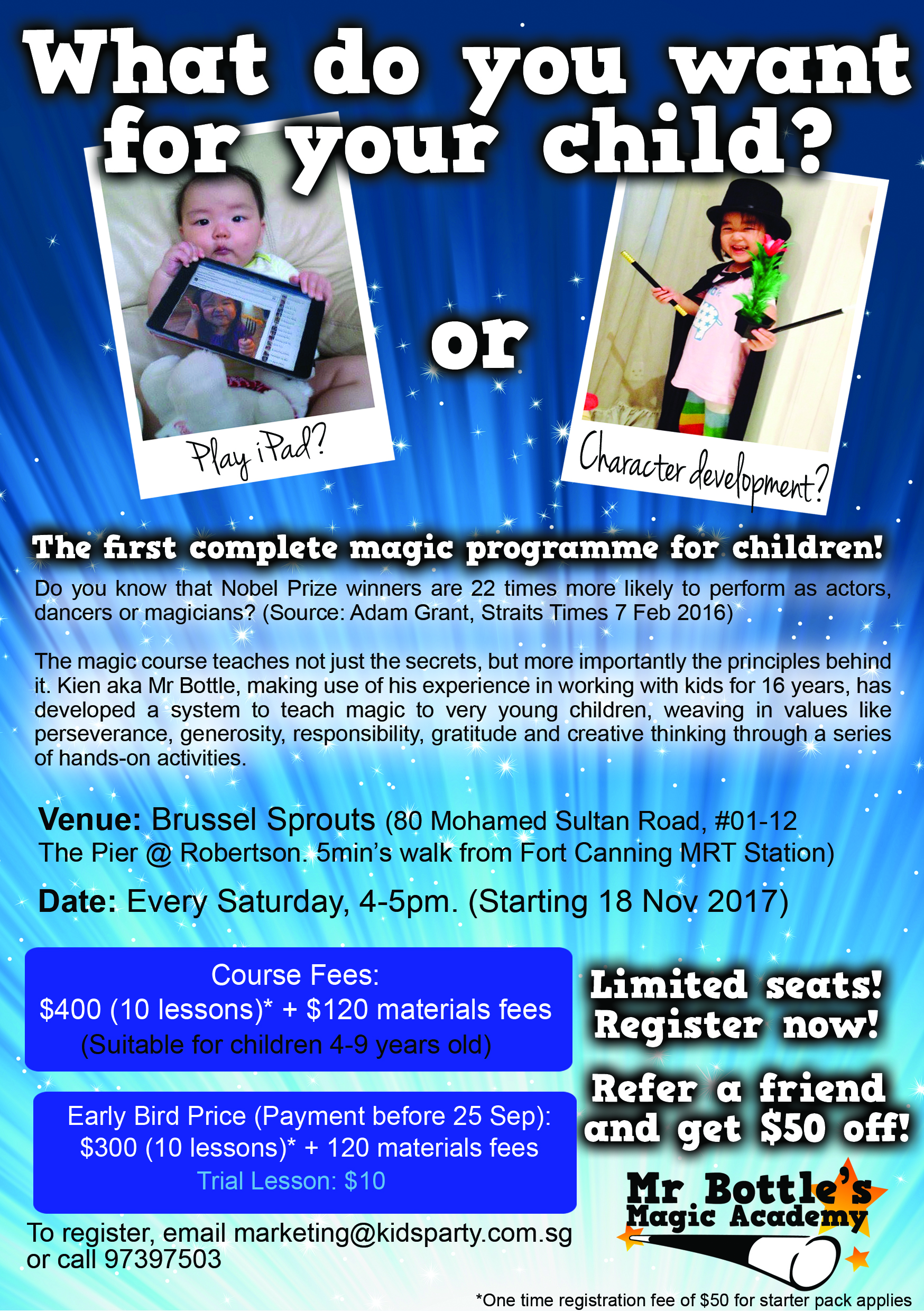 awareness (how to stage the trick) to verbal reasoning (what to ask the audience), that's tons of brain muscles at work! Maximising these linguistic and cognitive abilities can support learning and enhance school performance and achievement.

Boost

 confidence – Performing on stage can be an incredibly daunting experience at first. With time and effort, young children can be guided to perform in the presence of their friends and family, and eventually in front


of an unfamiliar audience. With each step, your child builds a sense of triumph and achievement, gains self-confidence and internalise a belief that "I can do it!". According to experts, positive self-esteem and self-confidence are the key ingredients to success in life.

#Self-discipline – With magic, your child may be spending Your little ones will that investing in time and effort are the only ways to perfect their craft. There just aren't no shortcuts in life! Not to mention that your little one is learning to focus and rule out environmental distractions. Mental concentration is the key to mastering a new skill.

#

Up

 social skills – When rehearsing and performing magic tricks, your child learns to interact with their peers and family. Approaching someone, asking spontaneous questions, thinking on the feet are just part and parcel of being a good performer. There are endless conversational skills to be gained


along the way!

#Seeing things from other's perspective – To pull off a performance, young children need to think through the eyes of the audience. They learn to understand how others think and feel. This heightened senses will enhance




their social relationships.

Mr Bottle's lesson incorporate life values into the lessons to make it meaningful for children!
The lesson will are customised base on the children's age group and learning ability. Kien (more commonly known as Mr Bottle), making use of his experience in working with kids as well as his children, has developed a system to teach magic to very young children weaving in life values like perseverance, generosity and respect through
a series of hands-on activities.
The first and only magician specializing in children's magic in Asia to be featured on the cover of an International magic magazine, Kien's original works and concepts have been showcased around the world like USA, Taiwan, Korea and China.
See videos here:
Our trainers are specially selected to ensure that they can speak good English to the children. The children are also encouraged to put up a short performance at the end of the workshop to showcase what they have learnt.
– Early Bird Price: $300 + $120 (material fees) for 1 semester of 10 lessons.
– Regular Price: $400 + $120 (material fees) for 1 semester of 10 lessons.
– One time registration fee: $50
– Trial lesson on 18 Nov: $10.
Register and enquiries at marketing@kidsparty.com.sg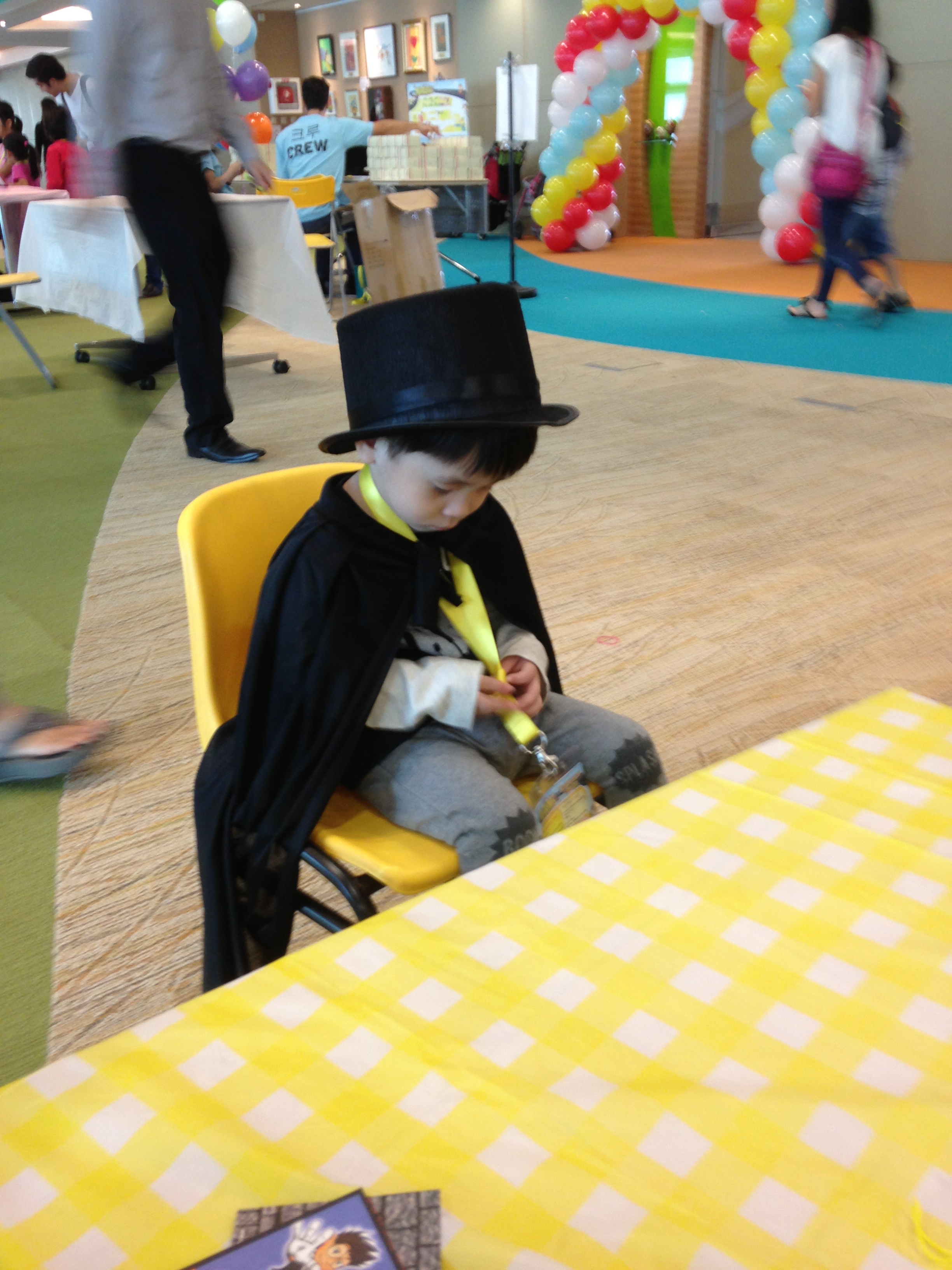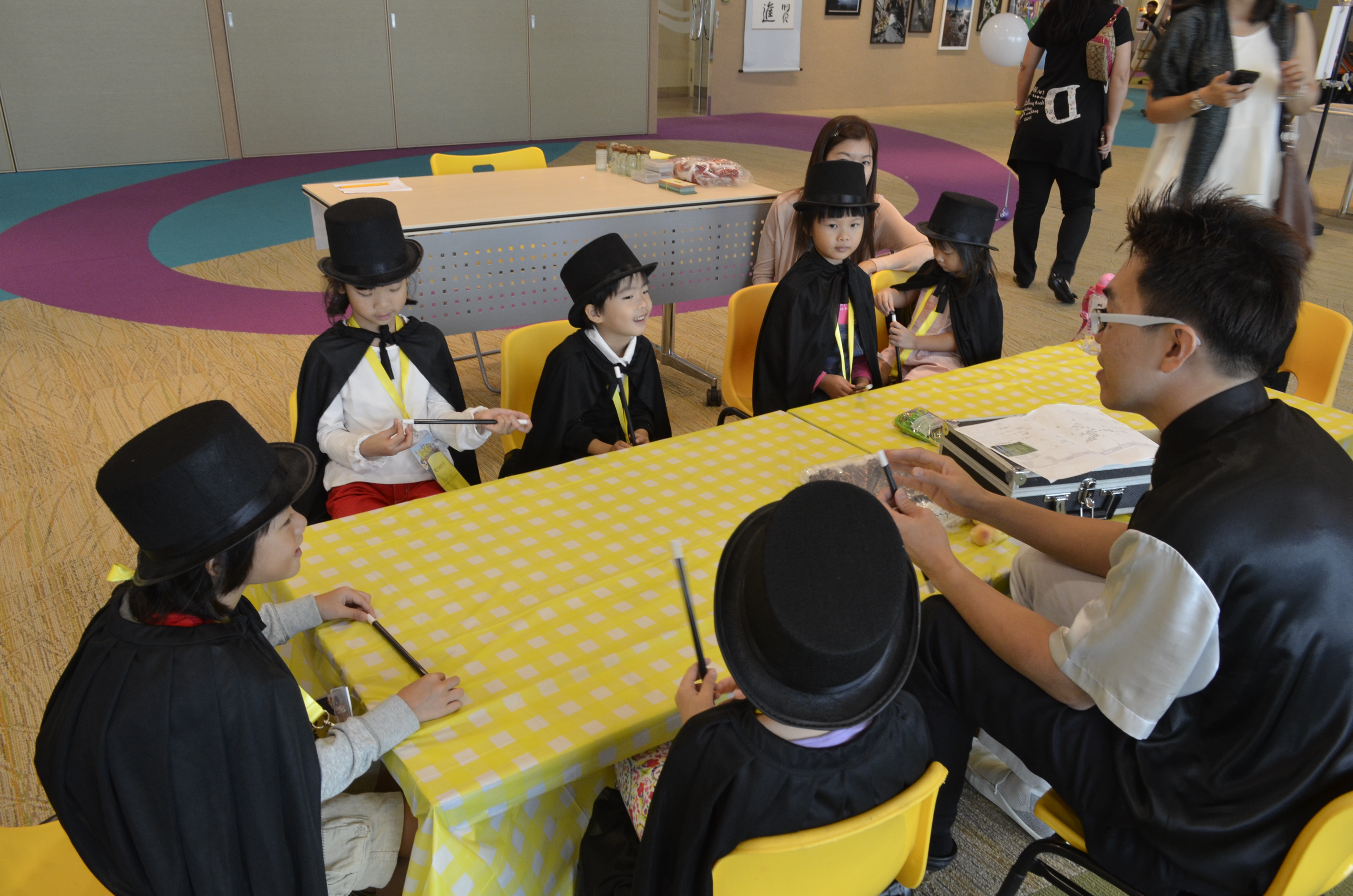 Kids-Friendly Brunches in Singapore
It's family time on Sunday and are you thinking of where to bring your children! We have 3 perfect suggestions for you!
Basilico at The Regent Hotel
If you are love authentic Italian cuisine, then Basilico is the place to be! The buffet option features a dazzling array of signature dishes and sumptuous spreads of antipasti, mains and desserts. Enlivening the dining experience is the theatre of activity surrounding a rotisserie, espresso bar and walk-in wine cellar, and an al fresco dining area on the terrace overlooking the pool. We have even spotted executive chefs from other restaurants coming here occasionally to dine!
Every Sunday, there will be a kids corner set up with bouncy castle, cartoon screening, TV games, toys, and balloon sculpting/facepainting! There are kiddy food and drinks in case the children get tired of playing!
Cuisine Type: Italian
Attire: Smart Casual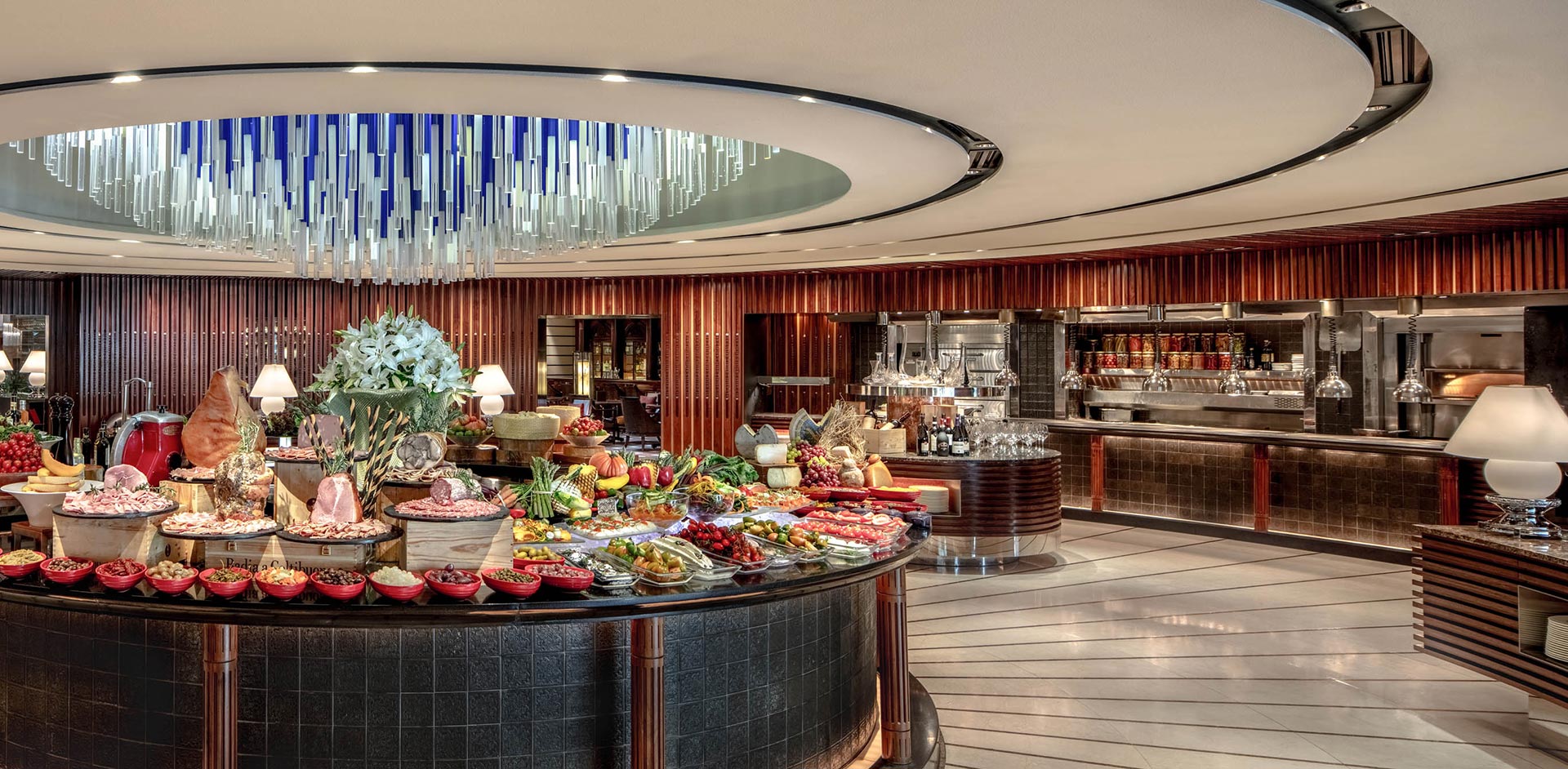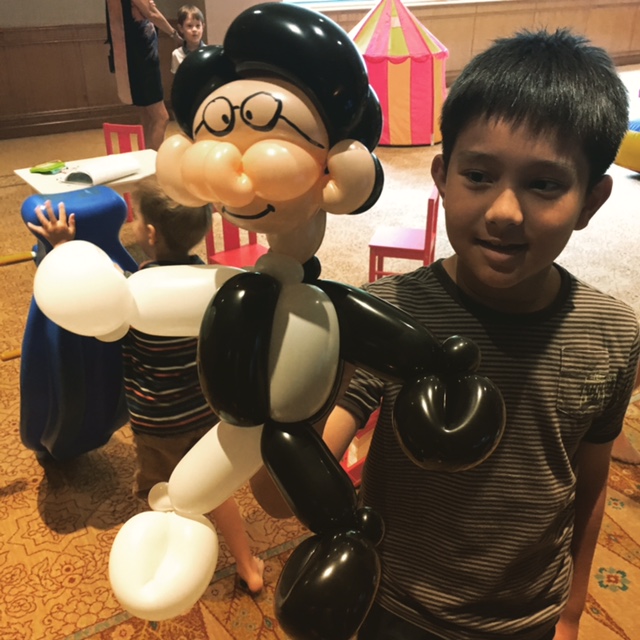 The Edge at Pan Pacific Hotel
Edge offers a theatrical and interactive dining experience that provides a culinary tour of Singapore, the region and the Pacific Rim. There are just so much choices that it is impossible to finish trying them in one sitting! Seven open kitchens provide a feast for the senses, as master chefs concoct a range of delectable Asian and Pacific cuisine – including Singaporean, Chinese, Malay, Indian, Japanese and Pan Pacific's signature "Pacific Cuisine".
Every Sunday, a special kiddy candy buffet will be set up. For those with sweet tooth, you will love the candy floss and hand-made ice cream. There will a balloon sculptor roving around the restaurant; adults are not left out! If you are young at heart, feel free to ask for a balloon!
Cuisine Type: Local, Regional, International
Attire: Smart Casual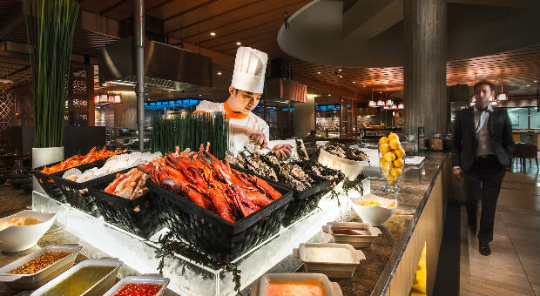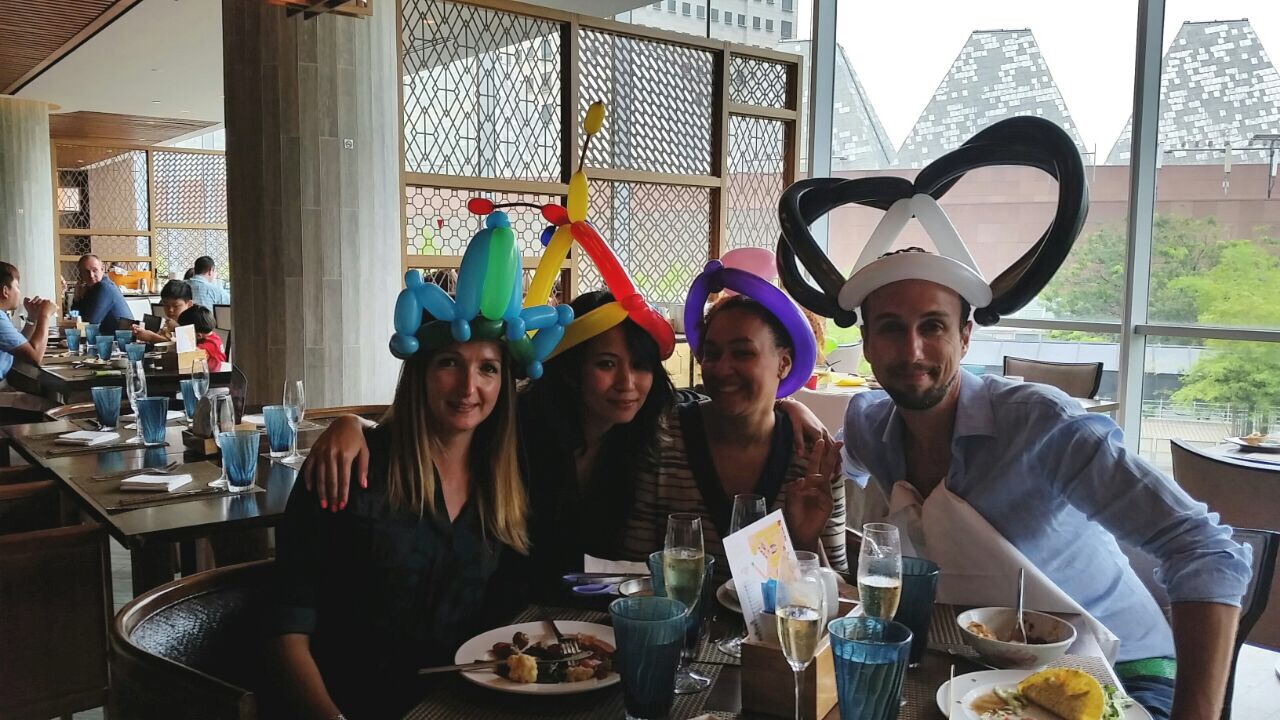 Brussels Sprouts
Beer and children don't mix right?
Do you want to really great beer with fantastic food? Do you want a place hang out with your friends on Saturday night or Sunday afternoon, but cannot find anyone to take care of your children? Brussels Spouts is the place!
What we love about this restaurant is not only the great food (they are famous for their mussels), but also the location! Situated right beside the Singapore River, the night scene creates a beautiful backdrop for families and friends to hang out and chill with a beer. Bring your bicycles and scooters because there are plenty of space for them to play around. On Saturday and Sunday, children can jump on the bouncy castle for the whole day! (Coming in on a Friday? Call and reserve in advance and they will even arrange the bouncy castle to be set up on a Friday night!)
Attire: Casual
Day / Time: 11:00 am till 2am
Location: 80 Mohamed Sultan Road, #01-12 The Pier @ Robertson, Singapore 239013
Tel: +65 6887 4344     Fax: +65 6887 4144