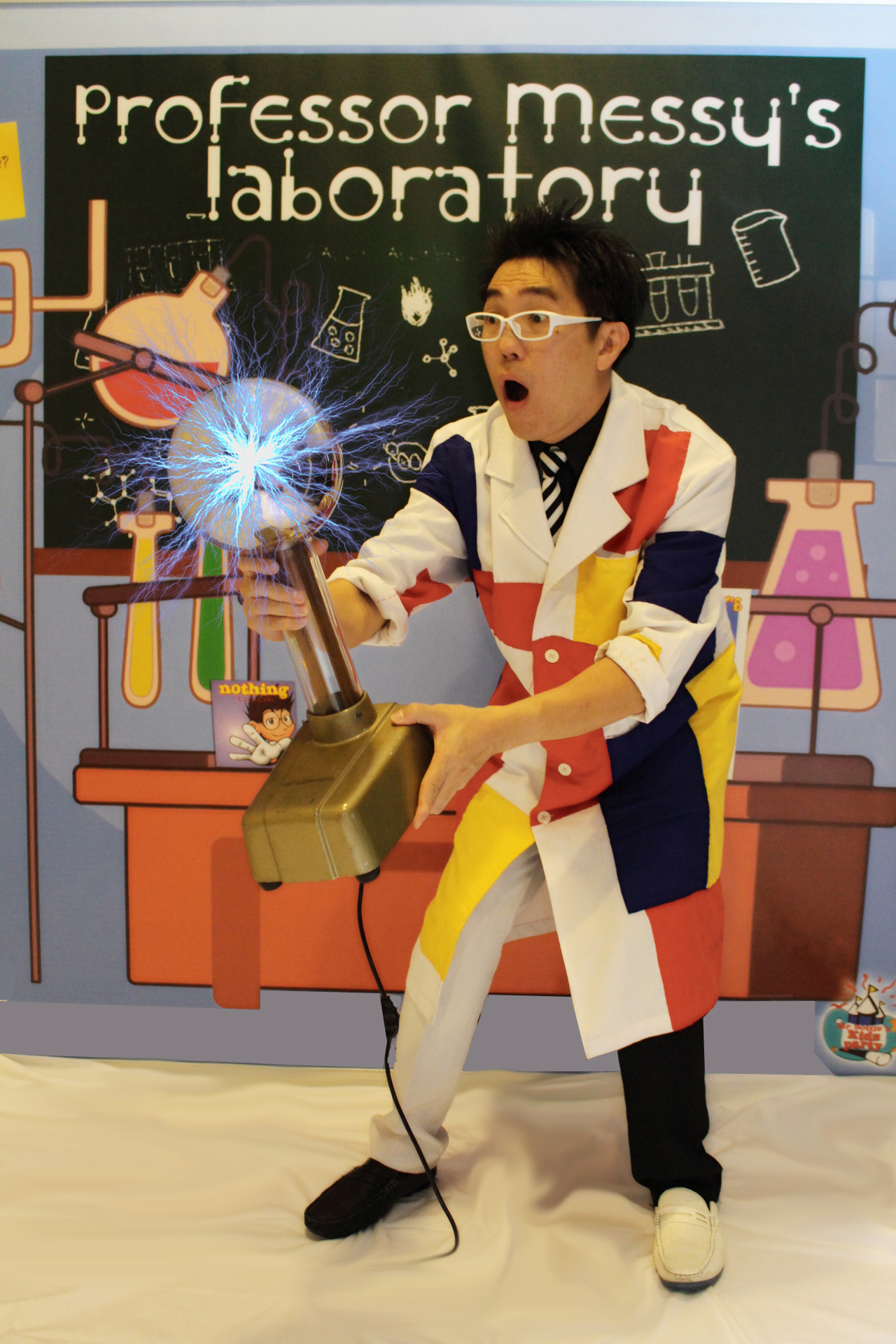 Case Study: Science Theme Event for Bring Your Kids at Work
Our science theme party is very popular for birthday parties! We have some companies asking us if we can adapt this for their family day celebrations or Kids@Work events? Yes, of course we can!
Temasek Holdings
,
Ministry of Health
and
Health Science Authority 
 The feedback we received from the clients are great because the science theme activities are:
Educational – Even the adults attending our event said that they learned something new.
Customisable – We can customise to relate to the industry which you may be in. (eg. medical, pharmaceutical, engineering and more!)
Variety of activities – We plan the science themed activities to suit your timing to keep the children's attentive level high. – Too much of one type of activity is not good. Our package has craft, games, show, workshop and more!
Case Study: Kids@Work for 50 children
50 kids is much more than our usual number at a birthday party so the flow of the event is different than a birthday party. This is a half day Bring Your Children to Work event.
Science Exhibits
Because children arrive at different times due to their parents' worktime, so we have to wait for everyone to reach before starting our activities. Our science exhibits are perfect to keep them occupied.
Science Workshop
Since the children are still alert in the morning, we start off with some science workshops. The client had a choice of 4 different kinds of workshop giving them a choice of items most suit for the venue. For instance, if your room is carpeted, we can either lay down protective carpet (extra charges apply) or select one which is less messy. We can even customise something related to the company.
Science Show
After the workshop, we bring up the excitement with our interactive science show. Our performance works because it is NOT just a demonstration, it is an interactive show with lots of participation, laughter, magic and fun!
Science Carnival Games & Craft
Time for some activities to end the event on a high! Children could win some prizes just by playing some carnival games. Of course, we taught them some science principles like electricity, friction and gravity which are related to the games. One of the stations is also the paper helicopter craft.
Because there are 50 children, we have to ensure minimum waiting time for each station so we advised the client to add appropriate number of stations to keep the turnover high, hence keeping children excited.
Of course, there are a lot more variety of activities which we have done for a science themed event!
Contact us
about your event so we can customise a programme which is suitable for your event.
(N.B. photos above may not be the exact event due to confidentiality of selected events.)