Science Theme Party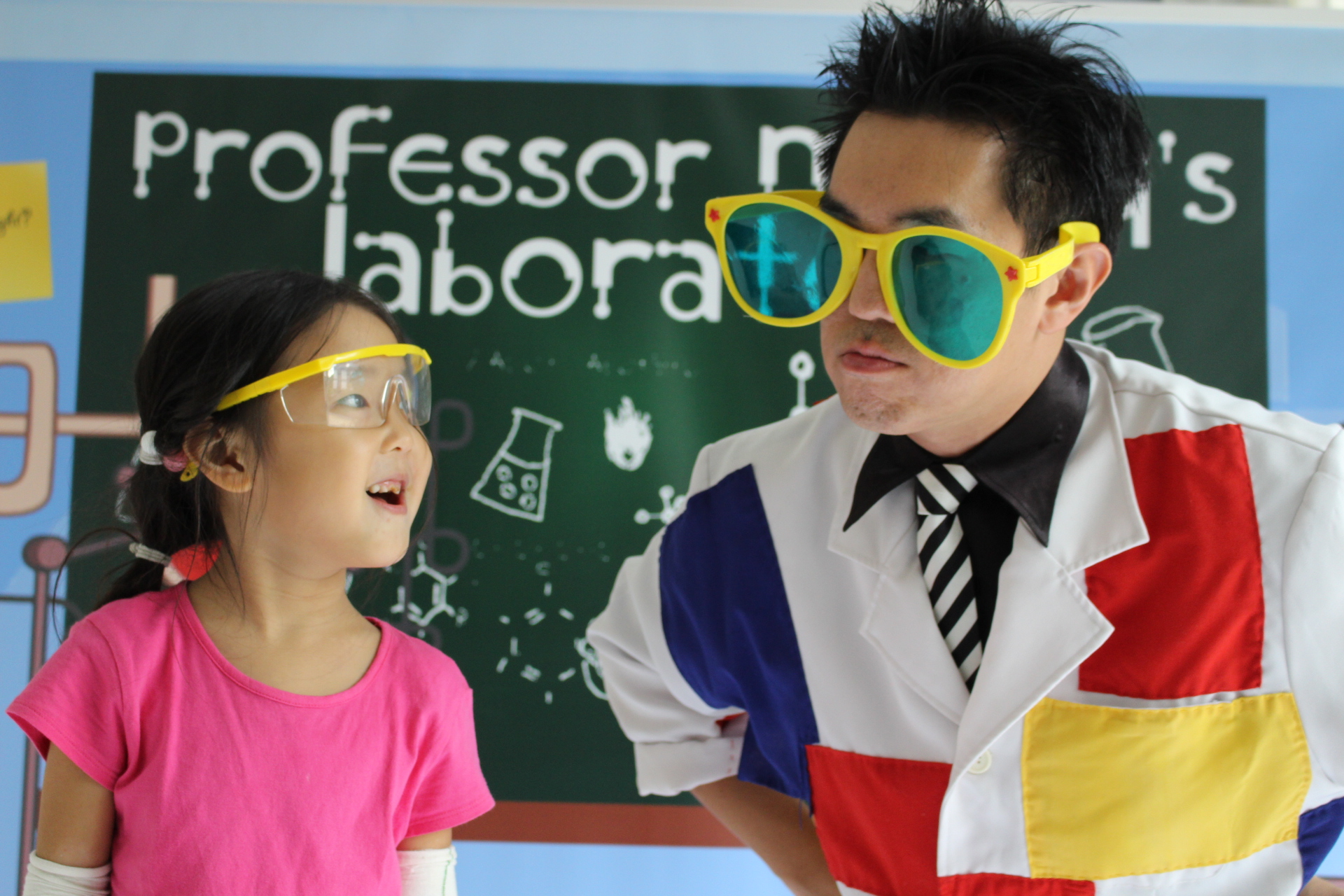 Children above 5 years old are curious about the world around them! Celebrate your kid's love for science at their next birthday party! If your little one asks lots of questions, loves doing experiments, then this cool science package is for you! Dust off your old chemistry, physical or biology textbooks, look for your old test tubes and vernier calliper for your party.
Fill up your periodic (party) table with candy buffets and lots of food! We do all the work from science party invitations to decorations, from workshops to shows so your children of all ages will be kept entertained throughout your one-of-a-kind party! We also have some science ideas and free downloads to help you get kick started for your explosive party!
If your children like being a doctor OR Doc McStuffins, our workshop can be customise to bring out what it is like to be a doctor.
---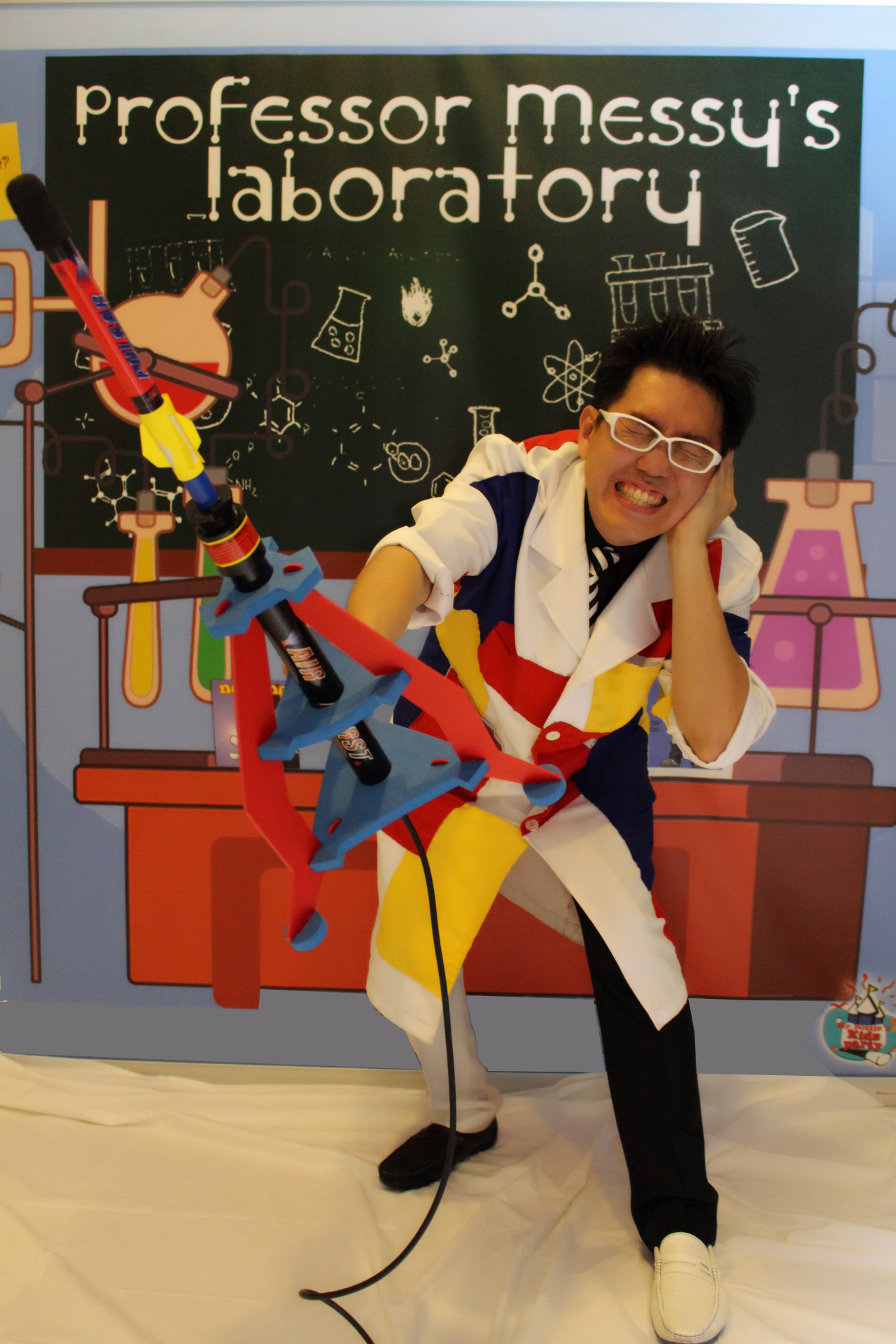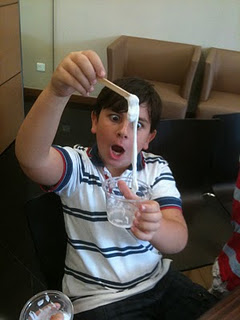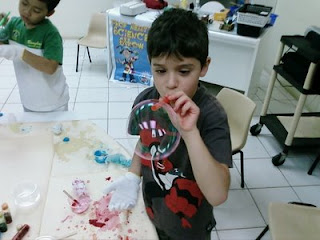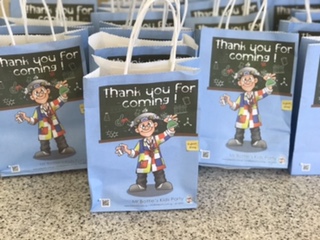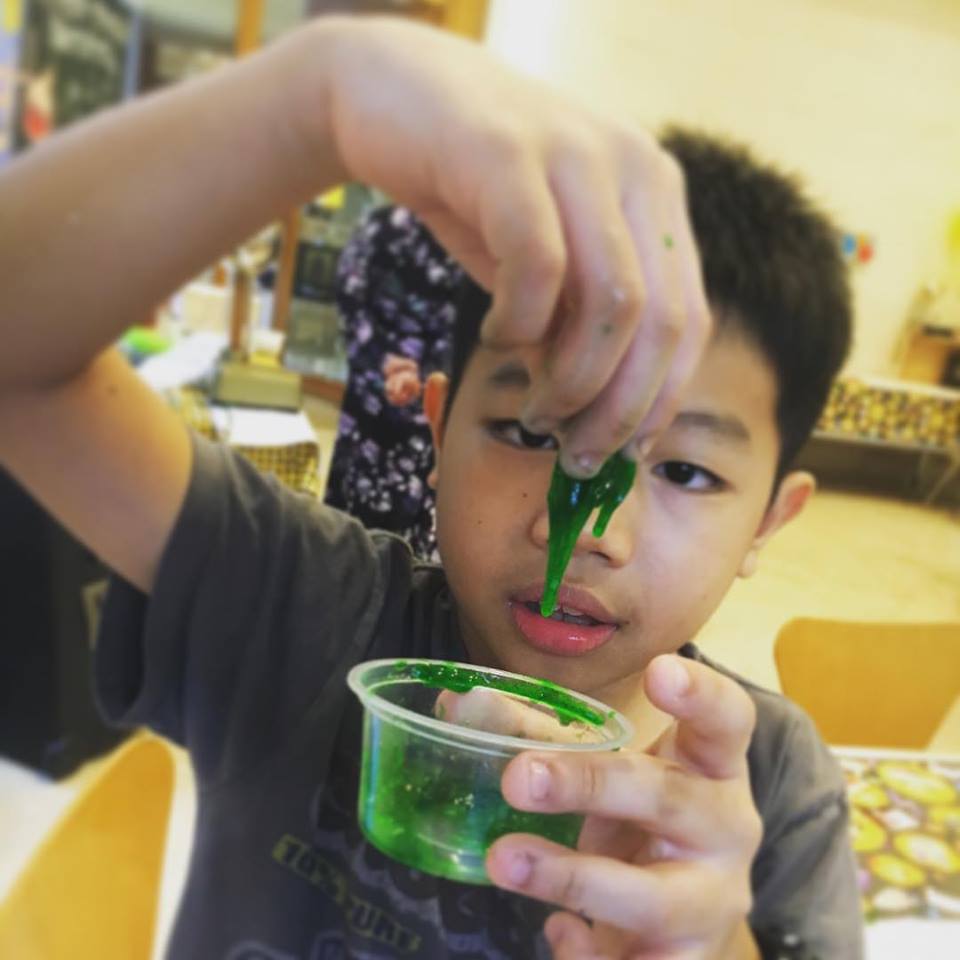 Premium Science Party Package
1
Customised e-invite.
$120
2
Science Craft – DIY Paper Helicopter
o    Great for early birds to the party.
o    Takes about 10-15min to make
o    Children play with the helicopter while learning the principle
o    Our lab assistants will facilitate this for up to 1hr
$150
3
Science Show (30min)
$460
4
Science Workshop for up to 20 children. (45-60min) Choice of 2 of the following workshops:
o    Boomerang Making
o    Bouncing Bubble Solution
o    Lava Lamp Making
$500 (based on 20 children)
5
Lab coats for all the children (Rental)
$120 (20 children)
6
Science-Themed Goodies Bags  x20
o    Pencils x 2
o    Sharpener
o    Notebook
o    Foam Airplane
o    Rubik Cube
o    Professor Messy's "Thank you for coming" Paper Bag
$200 (20 bags)
7
Hosting of Cake Cutting Ceremony (5-10min)
$25
8
Planning of Programme based on your duration and programme.
$80
Total

$1675

$790
Book your Science Premium Party Package for only $1675 $790!
---
Science Fair Party for only $2755 $1299!
Want more choices for your science experiments and scientific activities? Book your unique and customise it to suit what you like with your friends! This package not only have our best selling science shows and workshops, it also has carnival games with scientific explanations, science crafts and lots more! You just need to take care of the venue and food! (We have lots of science food ideas by the way, talk to us!)
Our programmes are not only for children or teens, adults love them as well! One of the most common reviews from grown-ups is, "I learned something today!"
Lastly, bring home science party kits and goodies!
2. Science Decorations + Exhibits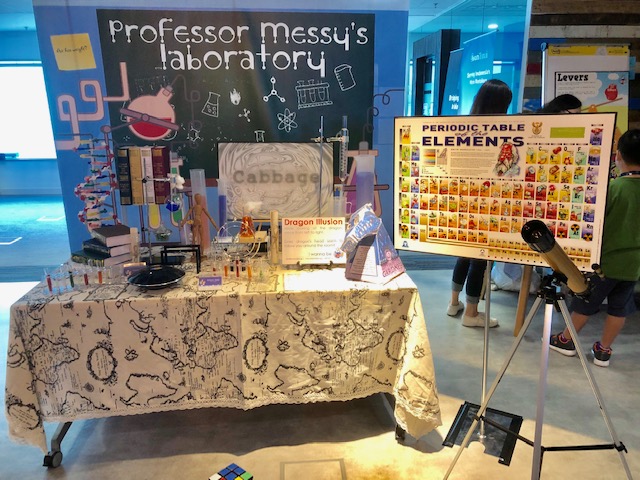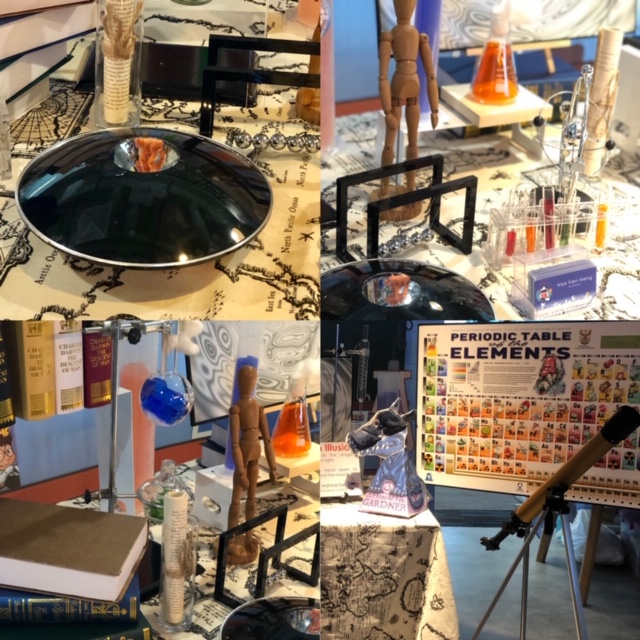 Set up a mini science centre with our backdrop of Professor Messy's Science laboratory with a table* full of science apparatus including:
Telescope
DNA model
Newton's cradle
Hologram Illusion
Classic Books
Test tubes, flasks and other lab apparatus.
Periodic Table
Optical Illusions (4 different types)
Table Cloth
*inclusive of set-up, excludes table rental
Receive a printout you balancing on a rubik cube in a science lab! A great souvenir for everyone!
One per child
up to 20 pieces for the package
4. Science Craft Activity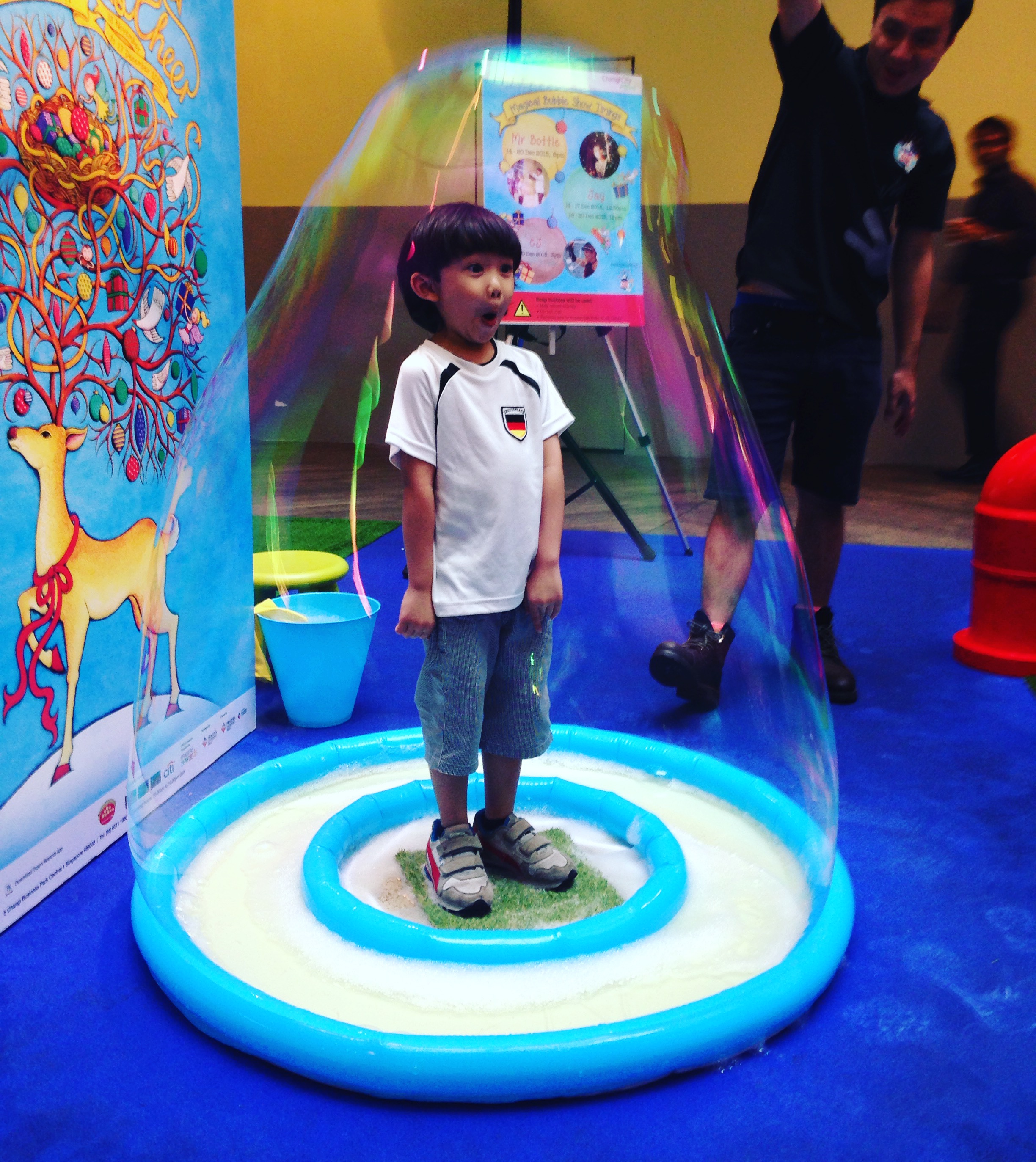 As the early birds for the party is here, they can make their own craft activity (1hr, craft activity may take 15-30min). Choose one of the following:
Kid in a bubble
DIY Kaleidoscope
DIY Fidget Spinner
DIY Paper Helicopter Making
5. Games for Young Scientists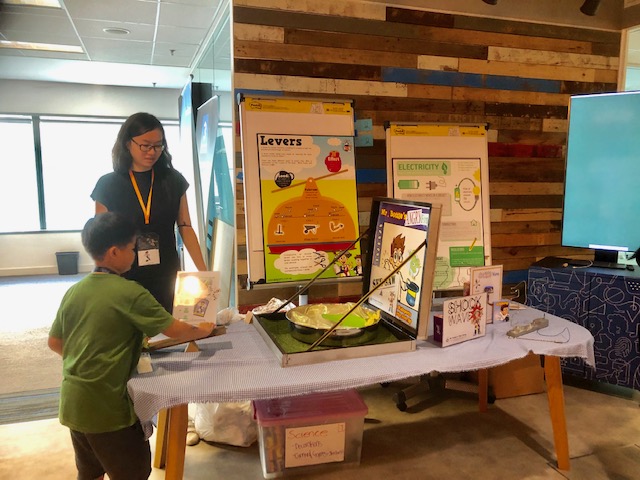 Froggie Parabola (1hr) – Learn about levers, fulcrum and force with this fun game.
Rolling down the hill (1hr) – Learn about friction, Gravitational potential energy and kinetic energy in this game.
Shockwave (1hr) – Learn about electricity and circuits in this hand steadiness game.
Learn more about science principles in a fun way! Choose 2 of the following (inclusive of 1 manpower and prizes):
Choose one of the following:
A first and only in Singapore, learn about real science principles and with surprising magical results.
The children will be fascinated with the wonderful world of science interlaced with magic, yet the fun and laughter never stops! Science has never been so entertaining! This is an interactive show and not a demonstration!
This 30min science show has transformed children, who hated science, to kids who said,"Science is cool!" Grown-ups come up after the show to say they learned something as well!
OR
Have our astronaut mascot walk around, welcome guests and take photos with your guests or visitors at your school science carnival event or party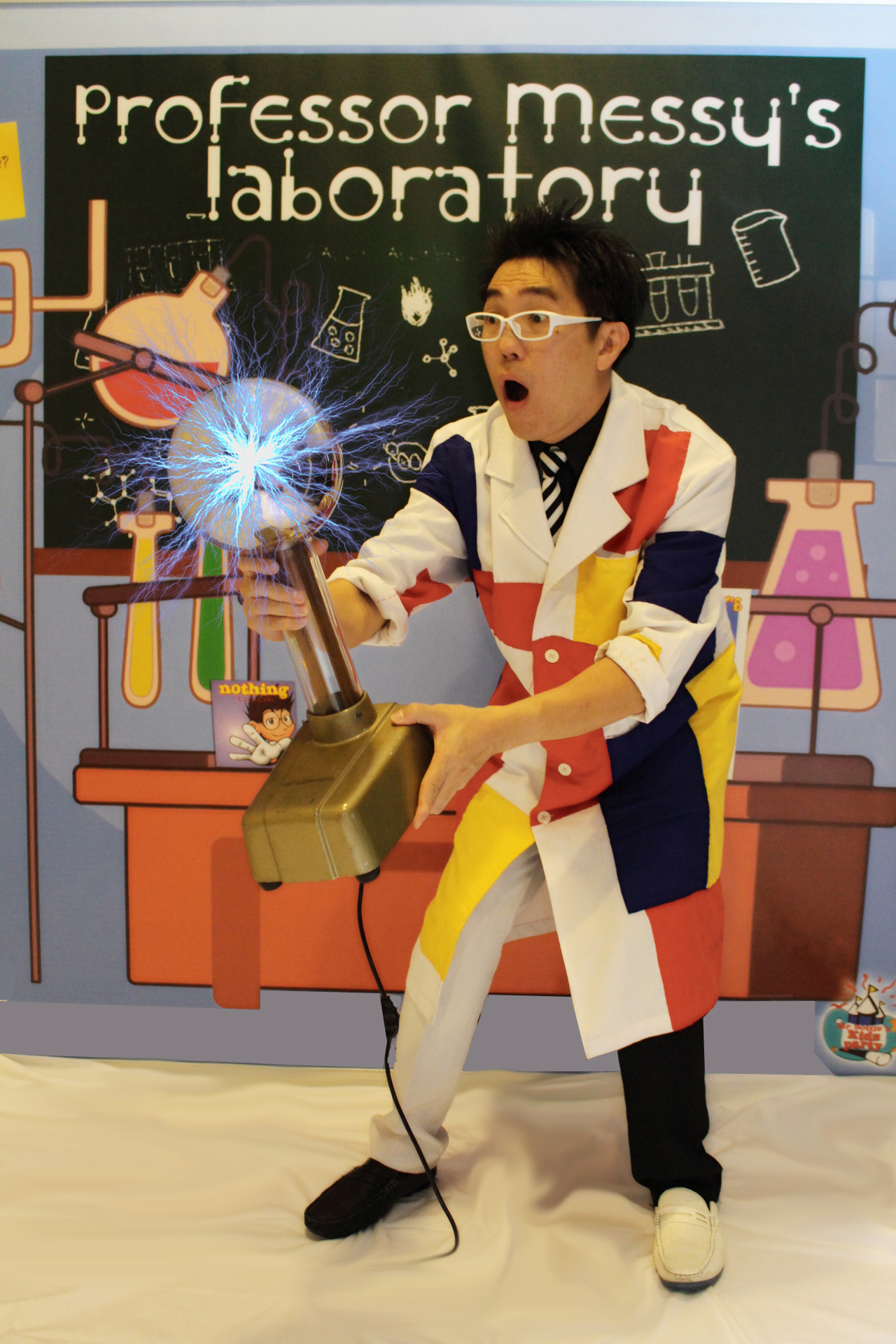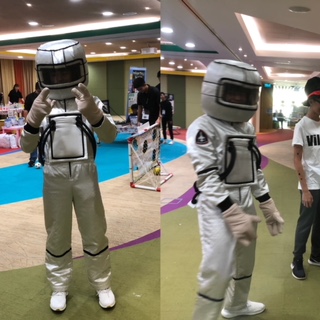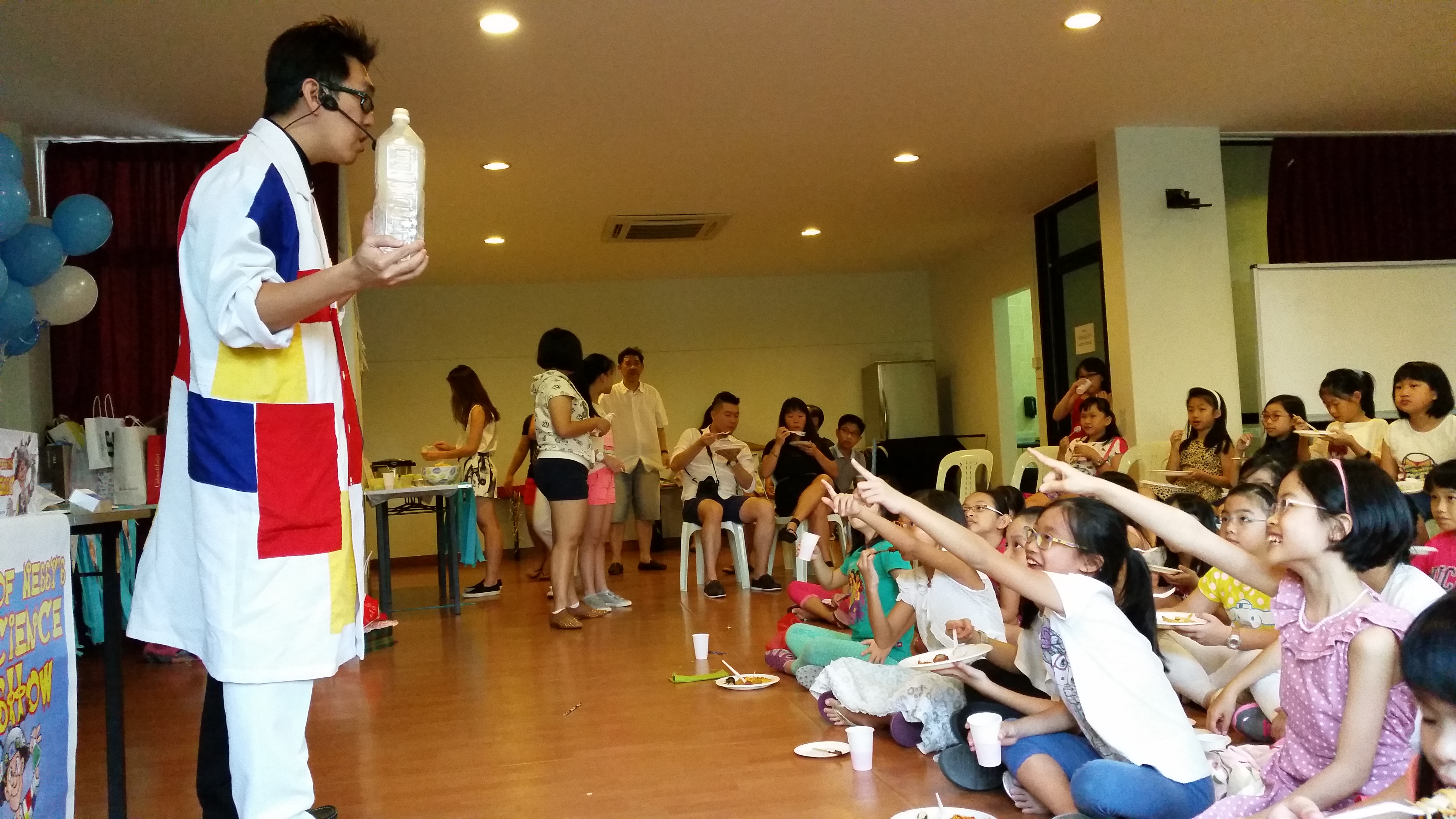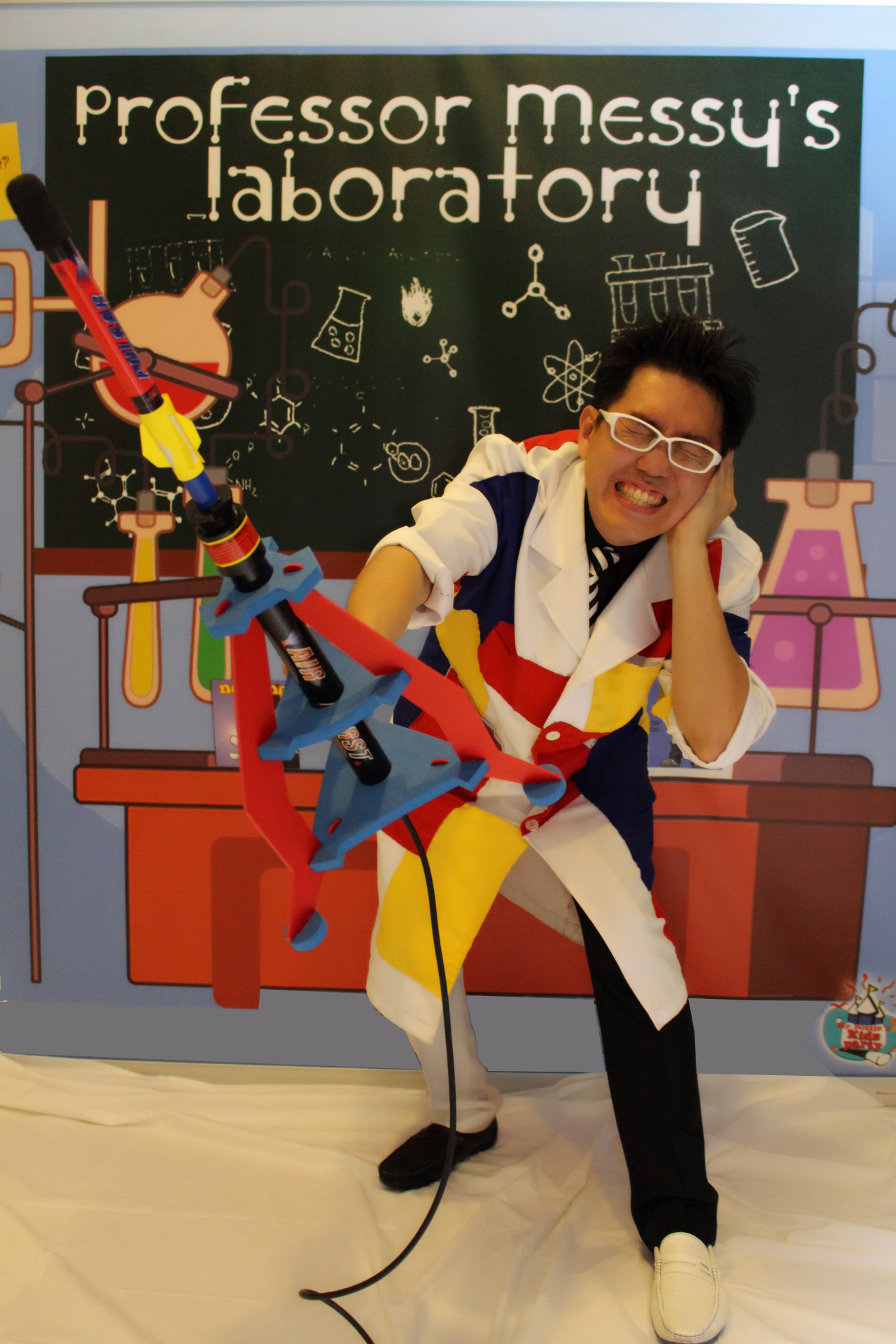 7. Bonus Science Experiment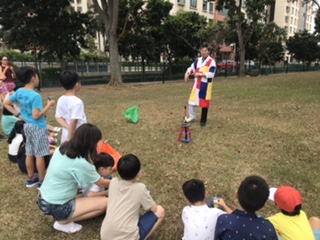 Choice of  1 of the following experiments:
Rocket Shoot-off (only venues with clearing is suitable.)
Coke Explosion (a mess may be created, outdoors recommended)
Smoke in a bottle
Solar Bag (dependent on weather)
Energy Stick
Free rental of labcoats for all the children.
Science Workshop for up to 20 children. (45-60min) Choice of  2 of the following workshops:
Super Bubble Solution Making – There's something magical about a bubble. It's just a little puff of air trapped in a thin film of soap and water, but its precise spherical shape and beautiful, swirling colors make it a true wonder of science. A bubble's life expectancy is usually measured in seconds unless you know how to make a SUPER BUBBLE!
Boomerang Making – What goes around, comes around? A boomerang! Learn how to make and throw a paper boomerang!
Slime Making –  Children just love Slime! They get their hands dirty to make their own coloured slime and learn about the science of bonds and viscosity. Best of all, they get to bring their DIY slime home.  Our special formula DO NOT use borax hence safe for children's sensitive skins.
Lava Lamp Making – Make your own lava lamp and learn about reactions of chemicals (N.B. LED lights not included to take home for this experiment.)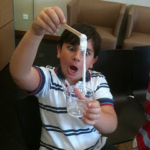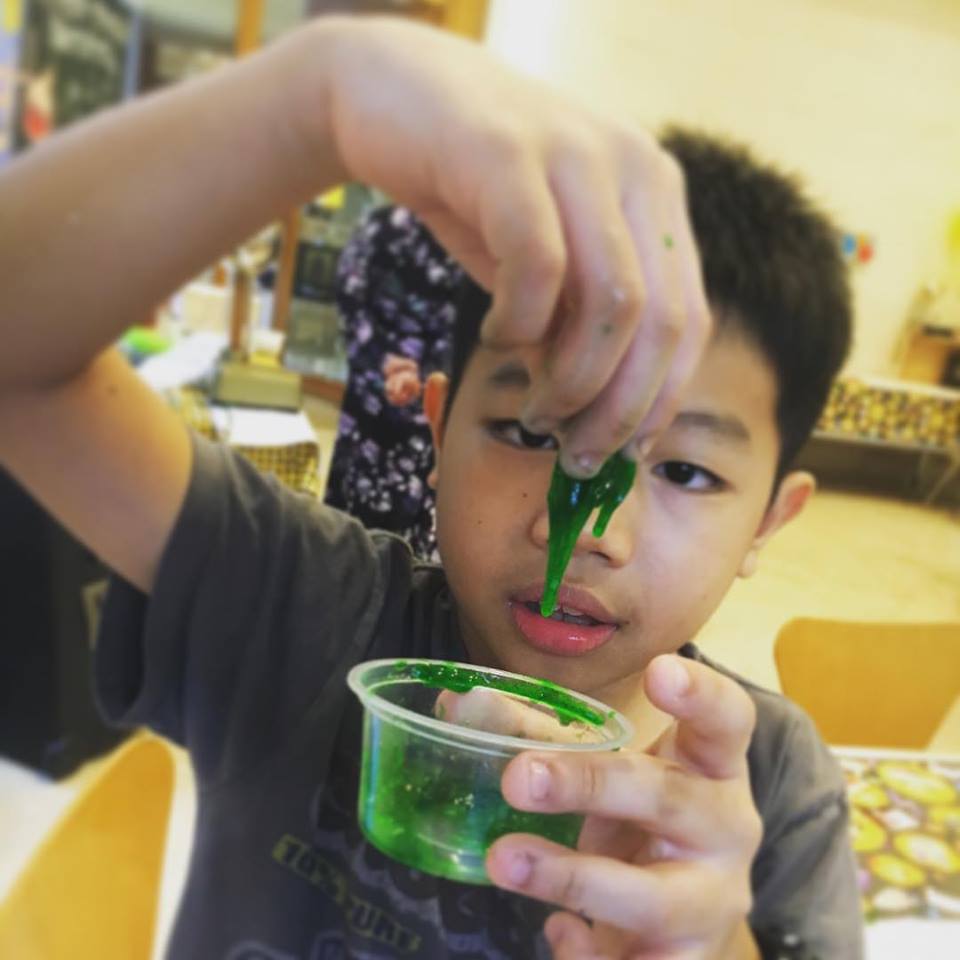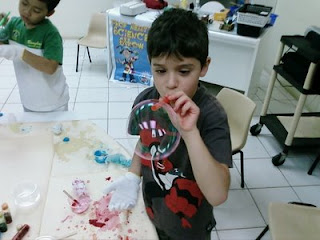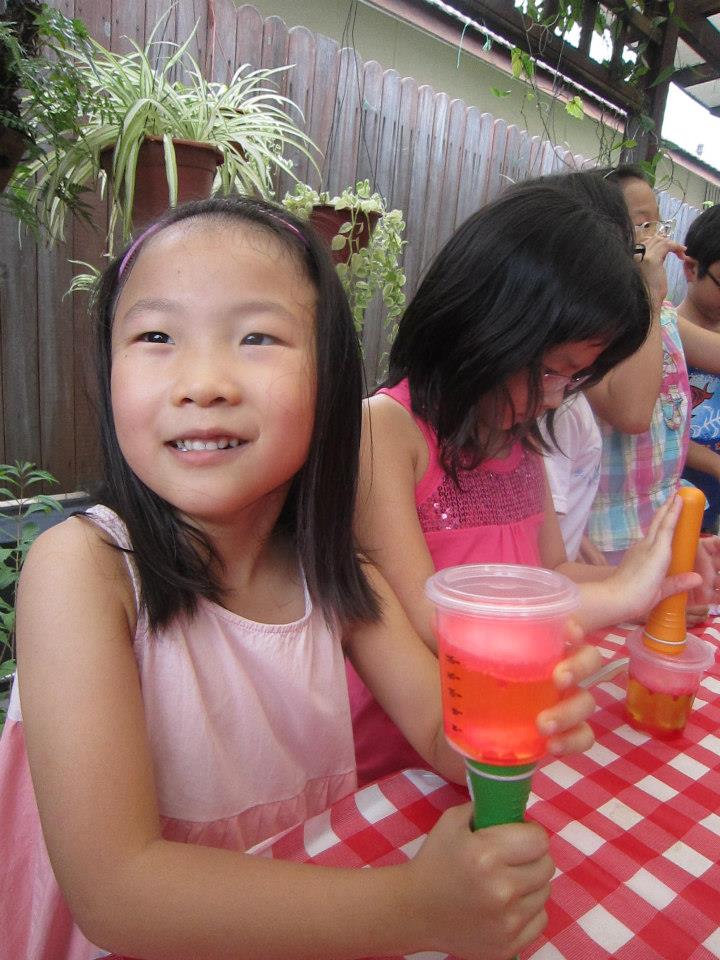 Galaxy stars jar display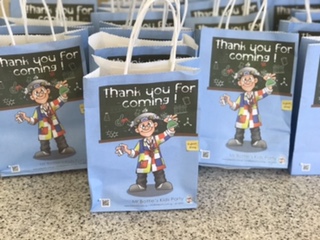 20 x Science-Themed Goodies Bags
Professor Messy's "Thank you for coming" Paper Bag
Pencils x 2
Sharpener
Notebook
Choice of 2 of the following:
Test-tube with candy
Foam Aeroplane
Rubik Cube
Kaleidoscope
Bubble Solution
Magnifying Glass
Slime
Music commonly use in science "friction" movies (sorry for the pun :P) will be play as background music.
12. Hosting of Cake Cutting Ceremony
Professor Messy or our assistant scientist will help with the cake hosting as the children take photos with our science backdrop,
13. Planning of Programme
Our party planners will help schedule the activities accordingly to your meals times, guest arrival times and duration.
Additional kid at $28/child (inclusive of additional goodie bags, craft materials, labcoat rental and workshop materials.)
Other Science Party Ideas
Decorations Ideas:
Display your old science textbooks around the house.
Get your blackboard or whiteboard out and scribble science formulas on them.
Put containers of Playdoh around as displays as well as for the children to play.
Use letters from the periodic table of elements to make the birthday child's name and tape them to the walls.
Set up magnifying glasses and items which the children can inspect children. It can be leaves, rocks and even circuit boards!
Write a sign and hang it at the door "Keep away! Mad Scientists at Work." Science Party Food Ideas
Science Party Food Ideas:
Molecular Fruit: Use a small ice cream scoop to carve fruit such as watermelon and honeydew into balls. Attach them together with toothpicks so that they look like molecule chains.
Beaker Soda: Buy beakers used in science experiments and serve different coloured drinks. Green soda like Mountain Dew or lemon lime fruit juice would look perfect with a gummy worm draped over the side of the beaker!
M&Ms: Buy lots of m&ms and separate them into different colours and put them in test tubes.
Other Science Packages:
Basic Science Package: $590
Science Show (30min)
Science Workshop for up to 20 children. (15-30min) Choice of 1 of the following workshops:

Boomerang Making
Bouncing Bubble Solution

Hosting of Cake Cutting Ceremony (5-10min)
Science Standard Package: $630 (Science Show + Balloon Sculpting [1hr] )
Science Superb Package: $780 (Science Show + Balloon Sculpting[1hr]  + Facepainting[1hr])
Science Splendid Package: $990 (Science Show + Balloon Sculpting[1hr]  + Facepainting[1hr]  + Interactive Games[30min])
Need a package for school programmes or education tour for overseas immersion programme? Download our science package which includes teacher's guide and worksheets for students! (This programme is available in Chinese too.)