Around the World / Airplane Theme Party
Love everything aviation? Take flight with our fun airplane theme party with an all encompassing activities from fringe activities, to main themed activities and goodies bags.
Your party should probably sound like this:
Good afternoon ladies and gentleman, boys and girls. Thank you for choosing (insert your birthday child's name here) Airlines. This is your captain speaking.

Our cabin crew has prepared light snacks and beverages for you. Please help yourselves to them. Join our mileage programme by collecting passport stamps after completing the different stations:

Making your passport

Know your plane

VR Flying

Courier Service

Make an airplane

In-flight Training

Enjoy our in-flight entertainment like magic show once most of you have completed your stations. Duty-free shopping will start after performance. Use your mileage (stamps) to redeem the prizes. Until then, ask your parents to sit back, relax and enjoy the rest of the flight.
No more stress over lost luggage, delays and troublesome immigration! Take flight and just have fun with your guests! 
Suitable for Kids@Work events for aviation companies and airlines!
Book your Airplane Birthday Party Package for only $1480 $990.
1. Boarding Pass Birthday Invitation (E-invite)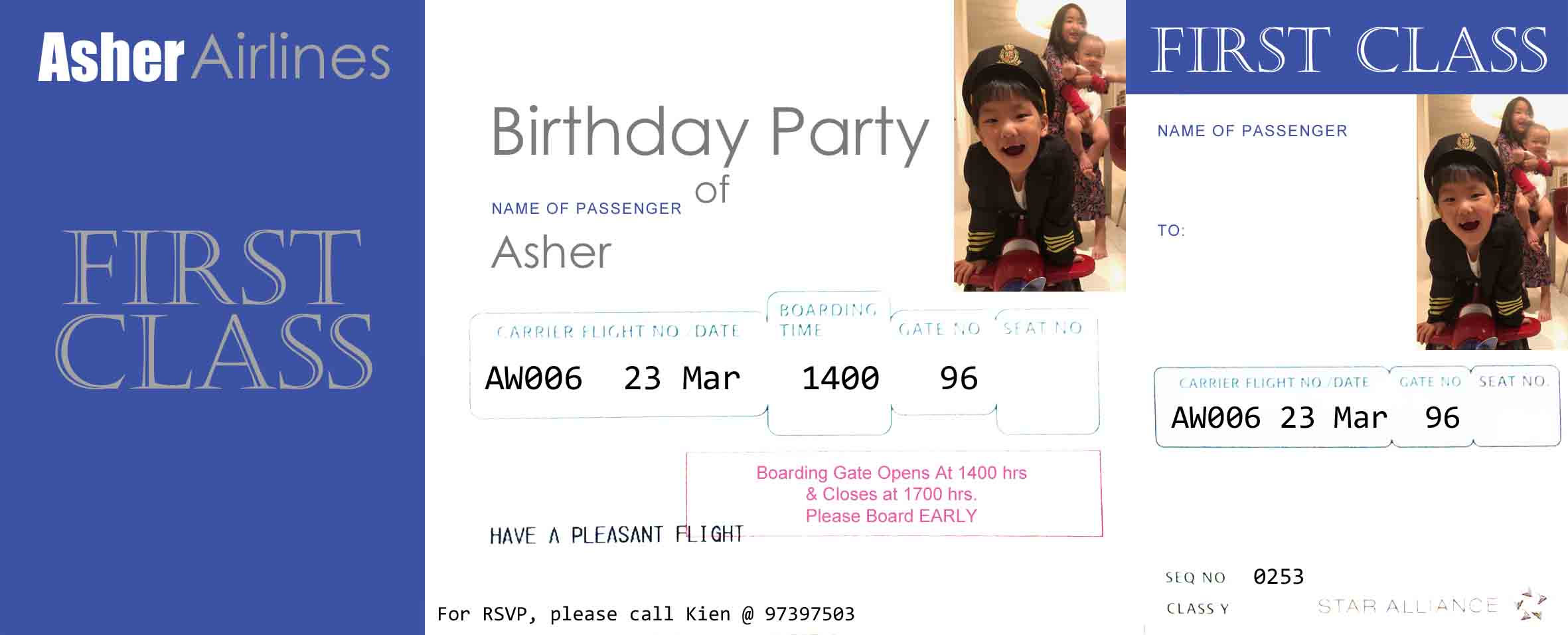 Send a first class e-ticket invitation to your guests!
Email or WhatsApp to your friends.
Upgrade to a physical boarding pass at $2/ticket (add $3 for handling and postage)
2. Airplane themed Decor rental and set-up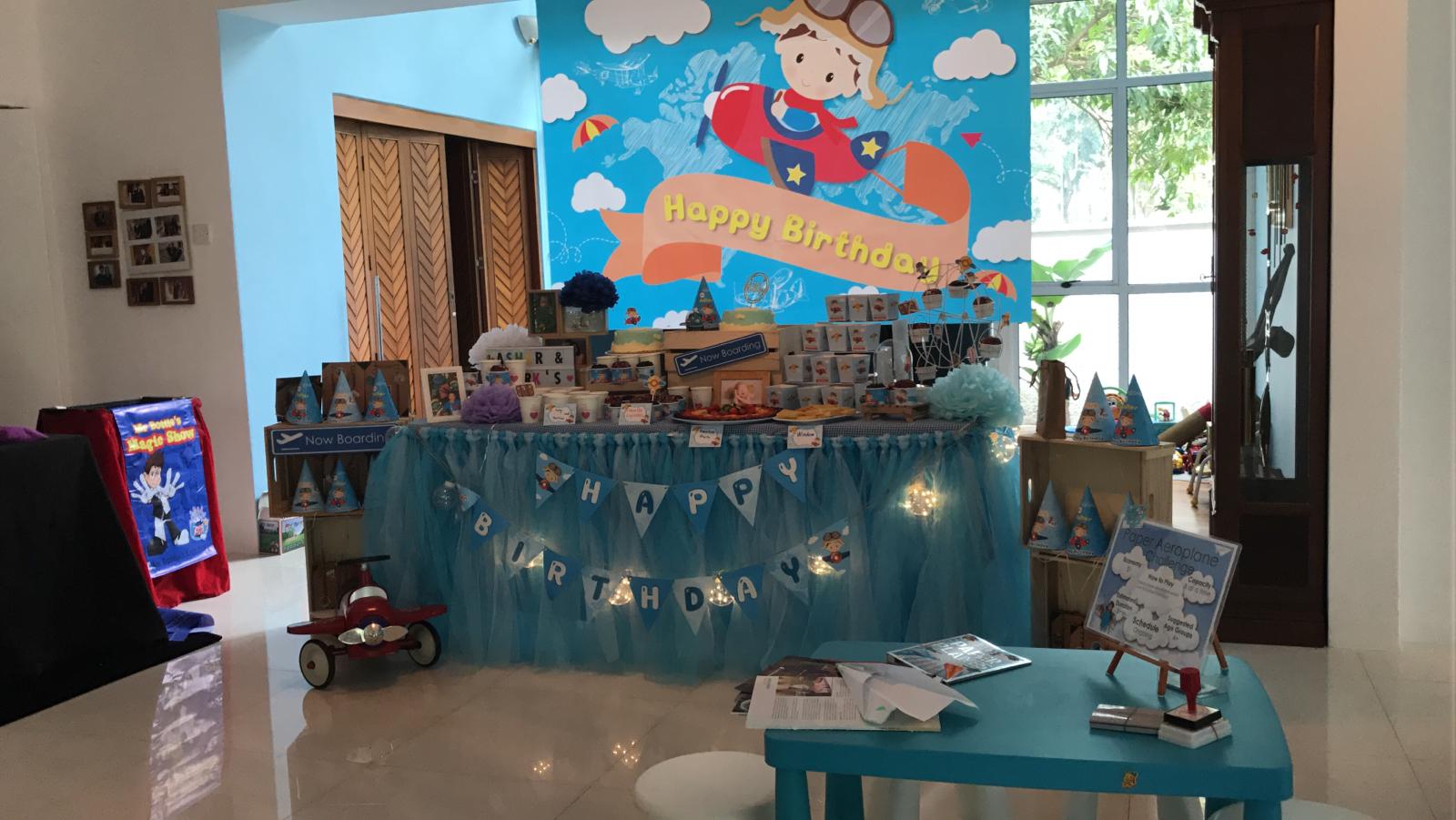 Airplane themed banner with the words "Happy Birthday" and bunting
(N.B. Package doesn't include dessert table in front)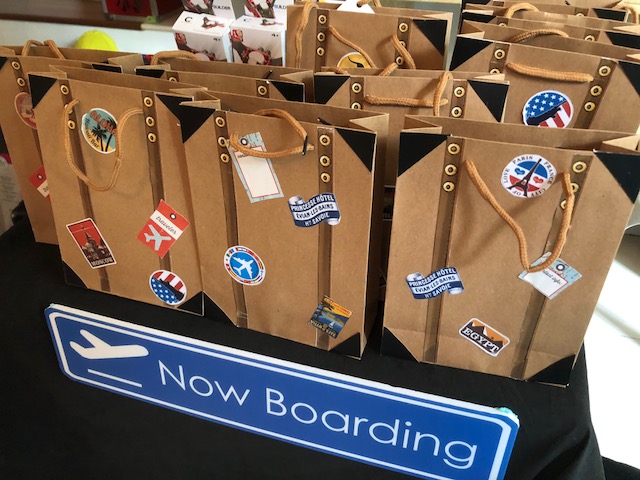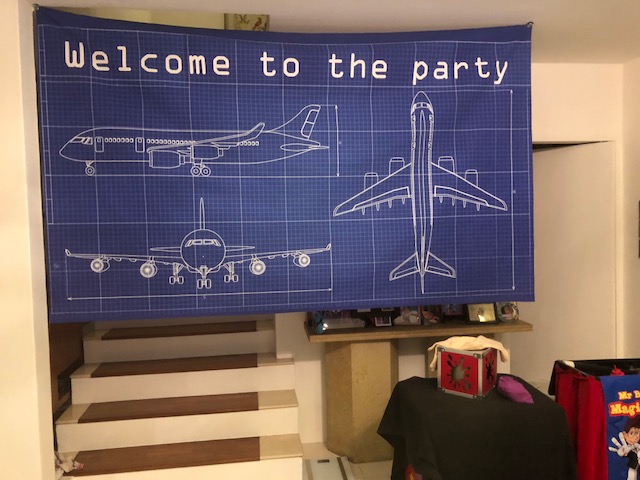 Aeroplane Blueprint "Welcome to the Party" banner
Themed Backdrop (1.9  x 1.4m)
Jet plane blueprint (2.5 x 1.5m)
Interior cabin decor

Banner(2 x 1.5m)
Airplane seat (Not inclusive of chair)
Luggage

Our staff arrive 60min before time of party to set up.
"The fun party is here" door banner x 2 (A3 size)
Now boarding signs x 2 (~30cm x 5cm)
"First Class TV screen" sign (A1 size)
Airplane Themed "Happy Birthday" bunting
*Don't want to book the whole package? Rental the above decorations for only $250 (self collection)
3. Welcome Activity: Passport 'Making'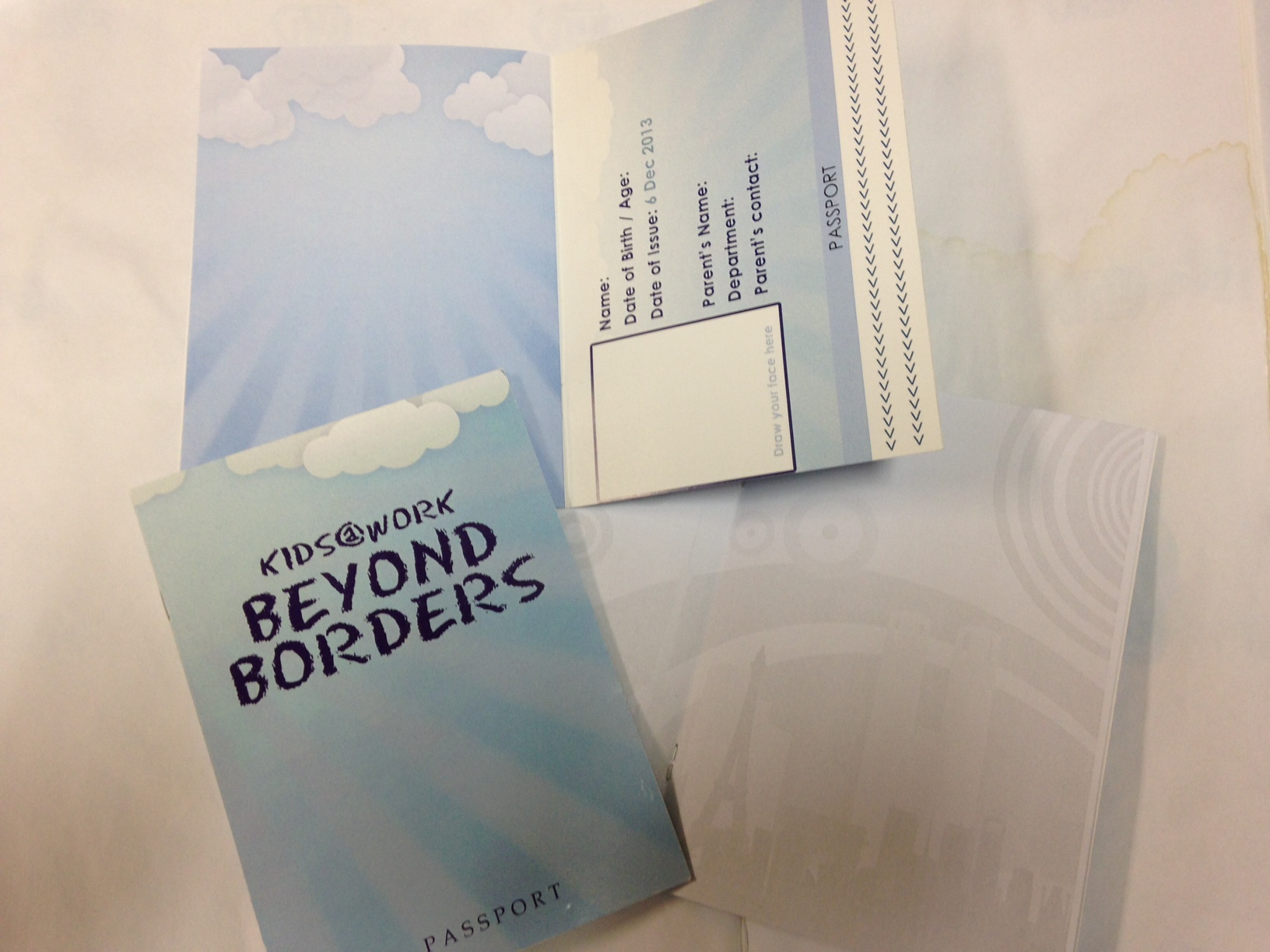 Every child will be issued a passport customised with child's name (or any event name you want to put)
Up to 15 passports
Activity pages include plane maze, draw your favourite destination, etc.
3 facilitators to guide and help manage the children. Can be a parent-child activity too.
includes markers to decor your passport
Occupy the children while waiting for all the guests to arrive. (Up to 60min)
Top up $30 for 15 pcs of instant print photos for your passport.
4. Costumes Rental
Create powerful memories with photographs of your children in pilot and cabin crew costumes.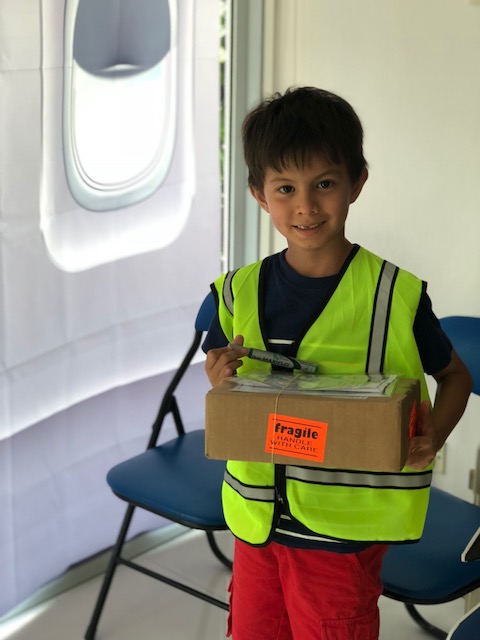 Ground staff costumes x 2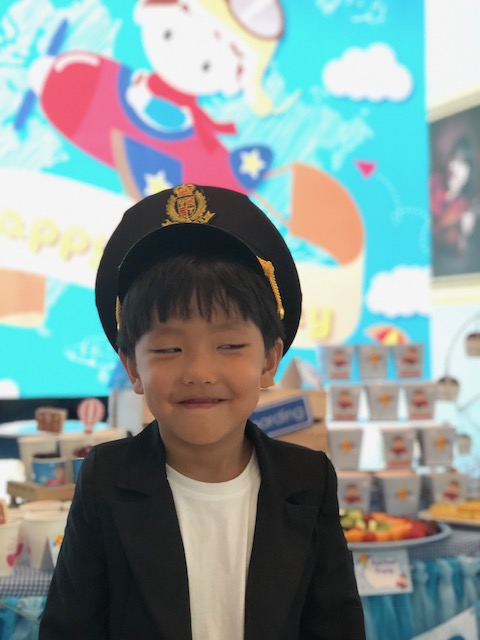 Pilot jackets and hats x 2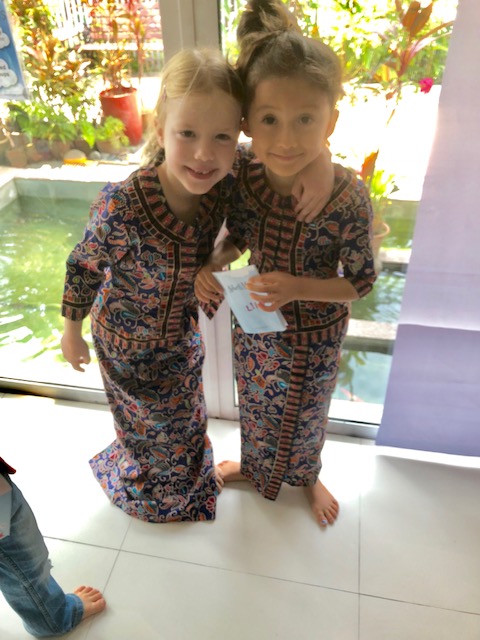 Cabin Crew costume (Sarong Kabaya x 2)
5. Travel Around the World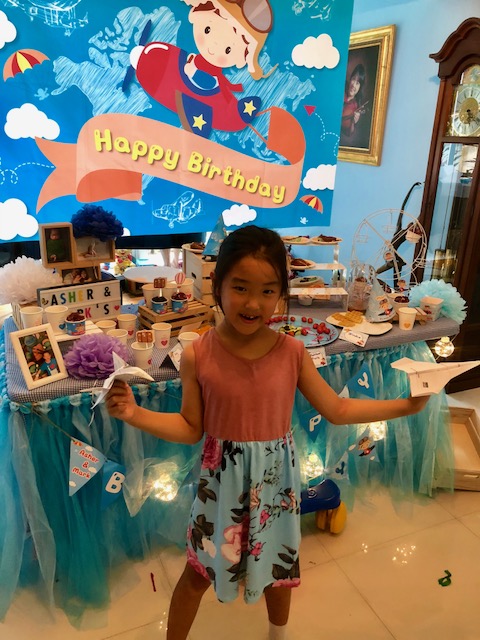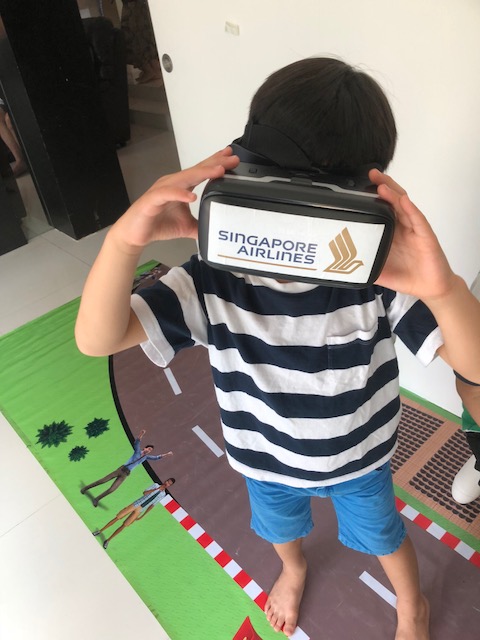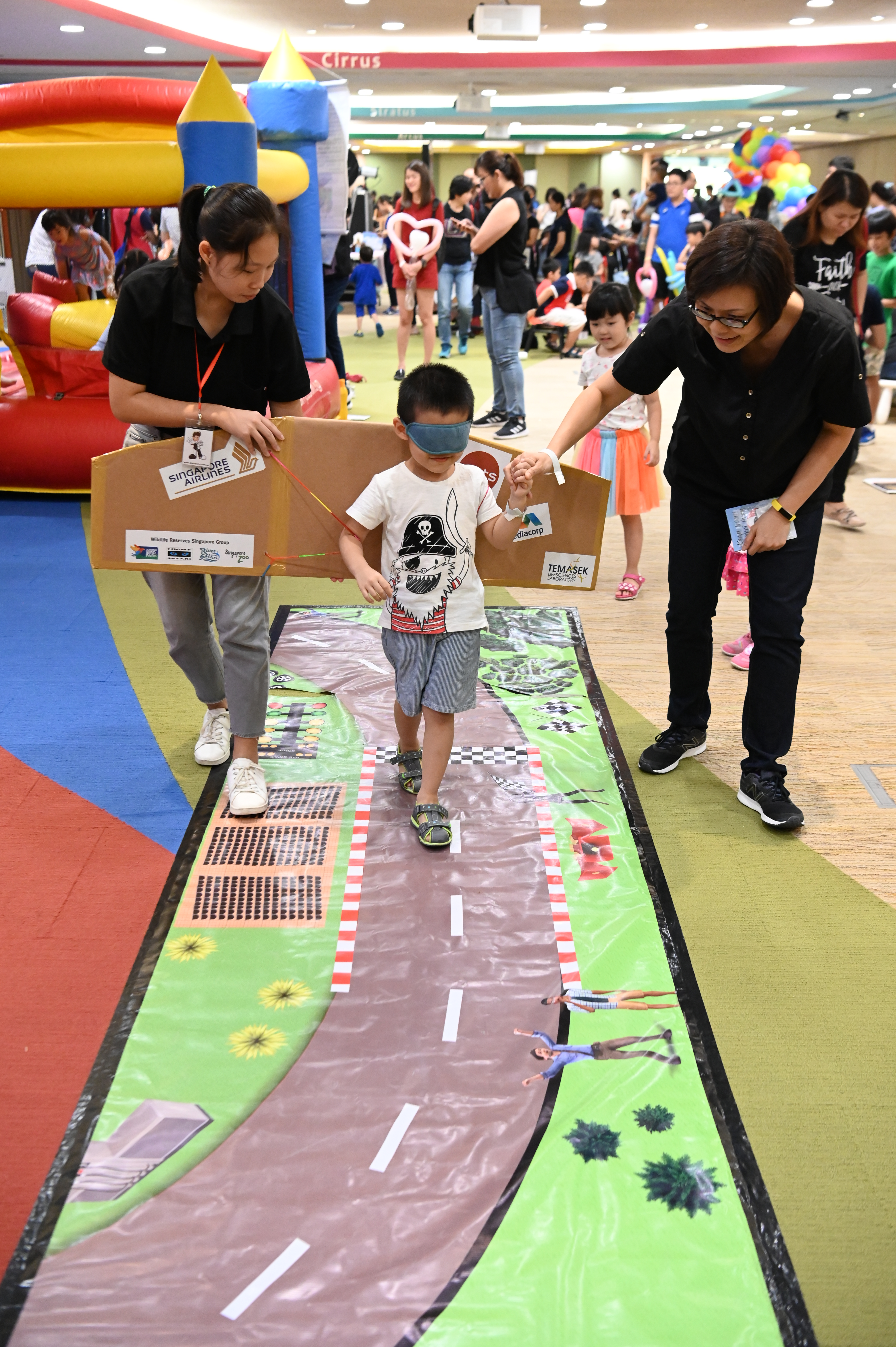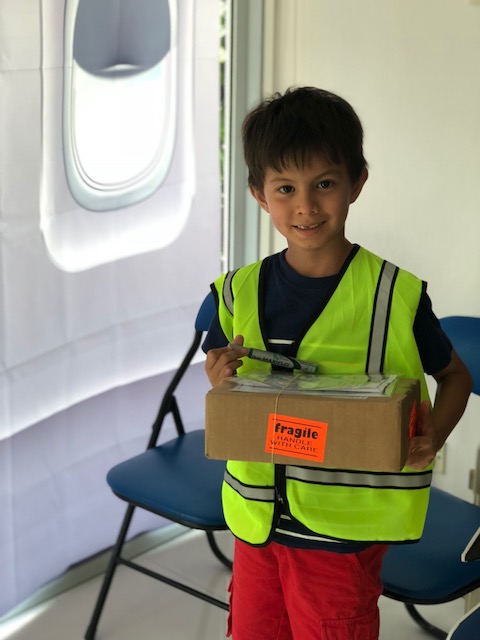 Collect stamps from "around the world" by completing the stations. Choose 3 out of the following 6 stations:
Know your plane – Understand the plane parts and their uses in this simple game.
VR Flying – Experience flight using virtual reality.
Courier Service – Deliver parcels to various parents to let them know each other better!
Paper Plane Challenge – Learn how to fold paper planes and get a stamp by flying them through the hoop.
Make a Paper Helicopter – Learn how to make a paper helicopter
Land your Plane – Develop teamwork by working together to 'land the plane' safely.
Each station takes about 2-5min which children can try multiple times. Total duration for this portion is about 30-45min.
6. Main Activity: Cabin Crew Training
Choose one of the following activities for the main activity:
Cabin Crew Training (~30min)
Cabin Crew treasure hunt (~30min)
Interactive Themed Game (30min, top up $50 for this choice)
7. Goodies Bags & Prizes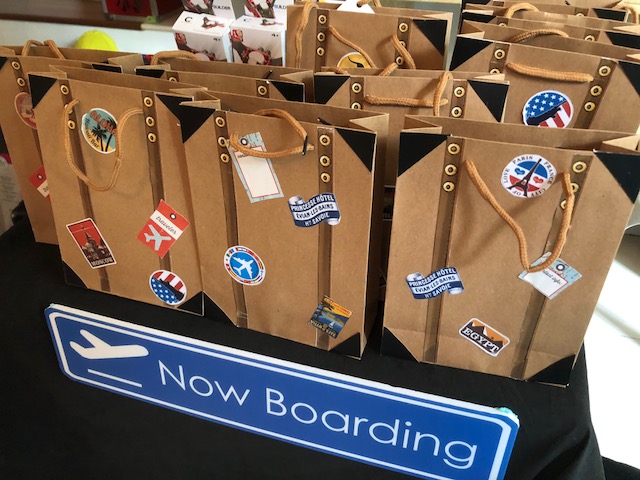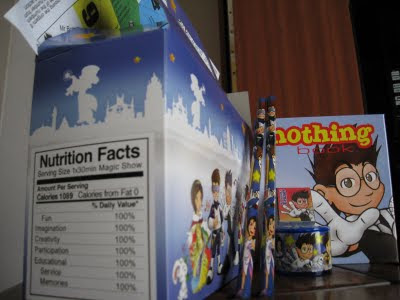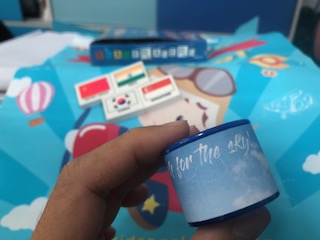 Redeem your mileage – Every 3 country stamps earn the child 1 country eraser.
Mr Bottle's Goodie Boxes x 15 consisting of Goodies Box, an Origami game, 2 Pencils, a Sharpener and a Hardcover Notebook

$4 for each additional box.

Upgrade to a Customised Luggage Goodie Bag  at only $8/bag

additional bag at $12/each
Vintage-look luggage bag
Customised 'Thank you for coming" tag
Sharpener with customised sticker labels
Airplane brick toy
Pencils x 2
Hardcover Notebook
Foam plane
8. Free Programme Planning
Our professional party planners will help you arrange the programme to fit your schedule and meal times.
9. Hosting of Cake Cutting Ceremony
Our facilitators will help host the birthday cake cutting ceremony.
Additional child at $25/pax.(inclusive of extra goodie box, passport and  prizes) Free additional station for 'Travel Around the World', for every 6 additional people booked.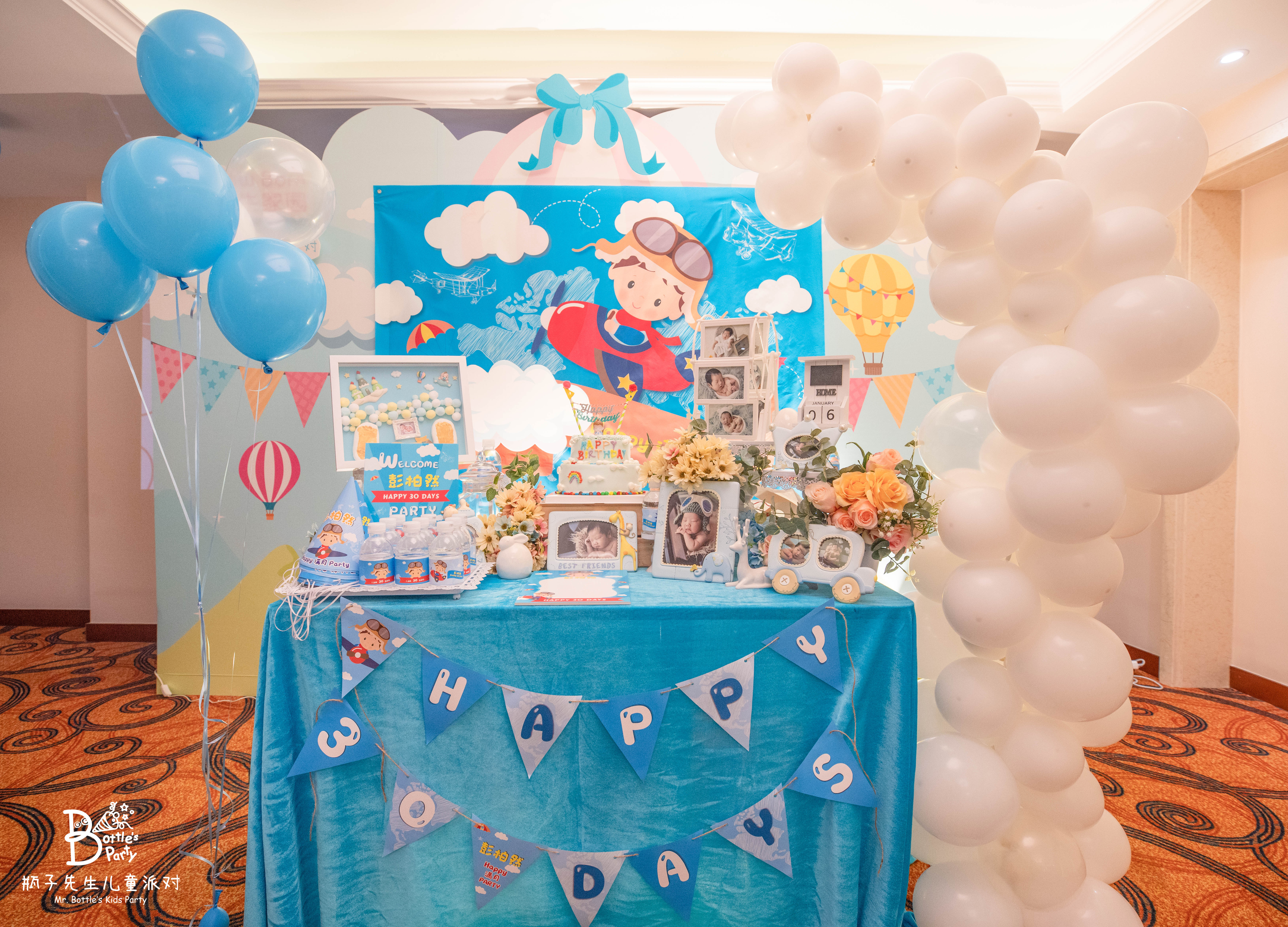 Clouds balloon organic arch decorations: $380 (inclusive of delivery and set up)
Helium Balloons – $216 for 120 pcs (inclusive of delivery)
Airplane themed DIY Decorations:  – ($499) These custom-print decor will be posted to your doorstep. Just follow our easy-to-do steps on how to set up your decorations to complete your decorations! You can even do it as family bonding activity. Package includes:

Birthday flags (bunting) x 1 (HAPPY BIRTHDAY word) a total of 14 sheets
Airplane themed banner (width 190 cm x high 140 cm, customised with birthday child's name & age)
A3-size welcome sign x 1
 Water bottle / Cup wraps X 15
Cake toppers x 15
Customise party hats x 15
Food labels x 6 (eg. Sky juice for water, flying colors for rainbow fruit platter, French flies for French Fries… :D.)
Drink tags x 15 (eg for hanging on a bottle or drink bottle)
Small box x 15 (eg. to put popcorn, chips, candy and chocolate)
Signing board (Guestbook) A3 size
Tablecloth (single colour tablecloth)
Paper flower balls x 4
Customised Airplane Party Hats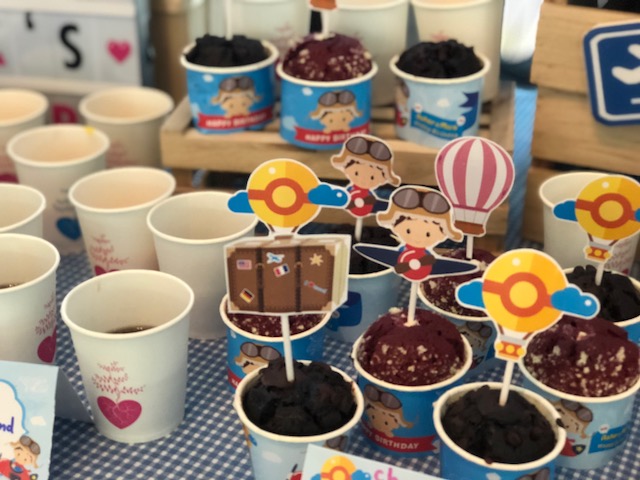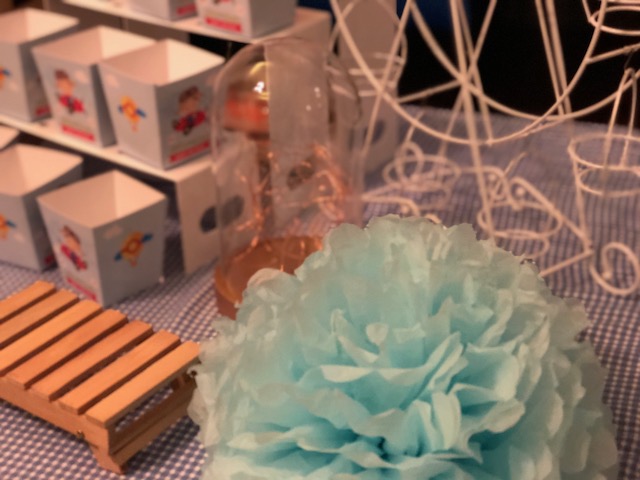 Paper Balls and Popcorn boxes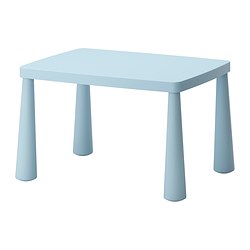 Children Table and Chairs Rental – $250 (4 tables and 20 chairs, inclusive of delivery)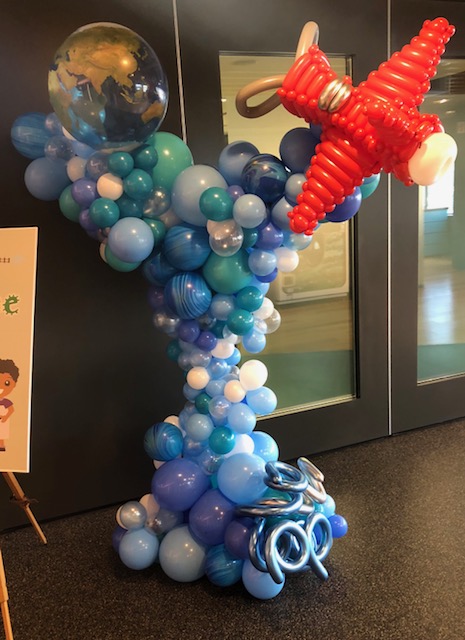 Airplane Balloon Organic Column – $700