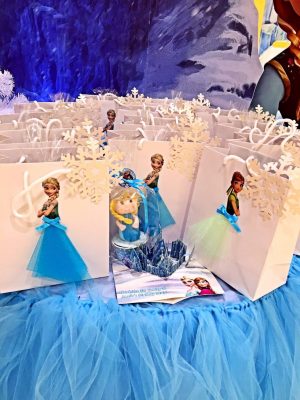 Mr Bottle's Kids Party customise goodie boxes and goody bags with themed party favours to suit your birthday party themes! This concierge service is specially provided for our clients who are booking our party services.
For instance, our Science goodie bag has items like rubix cube and fly back plane so children can continue their science exploration after watching Professor Messy's science show and workshops? A magic loot bag with lots of cool magic tricks after you have watched Mr Bottle's magic show and attended our magic workshop? Our dinosaurs goodie bag is perfect with our Dinosaurs Party Package for the young and old containing a cute plush toy keychain, dinosaur toys, dinosaurs stickers, dinosaurs erasers and more! How about a princess goodie bags with your princess theme party? Price varies so talk to one of us today!
Want an economical goodie bag that contains useful things for the children?
Mr. Bottle's Goodie Box (right) contains stationery that your child and friends can use! Items include 2 pencils, eraser, hardcover notebook (with creative activities inside for your children), sharpener, origami game and more! You also get the invitation cards free too!
Cost: $4. (if you book our entertainment packages) Usual Price: $10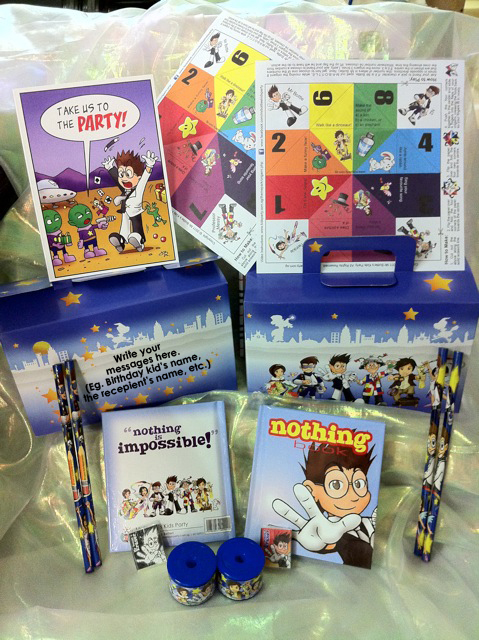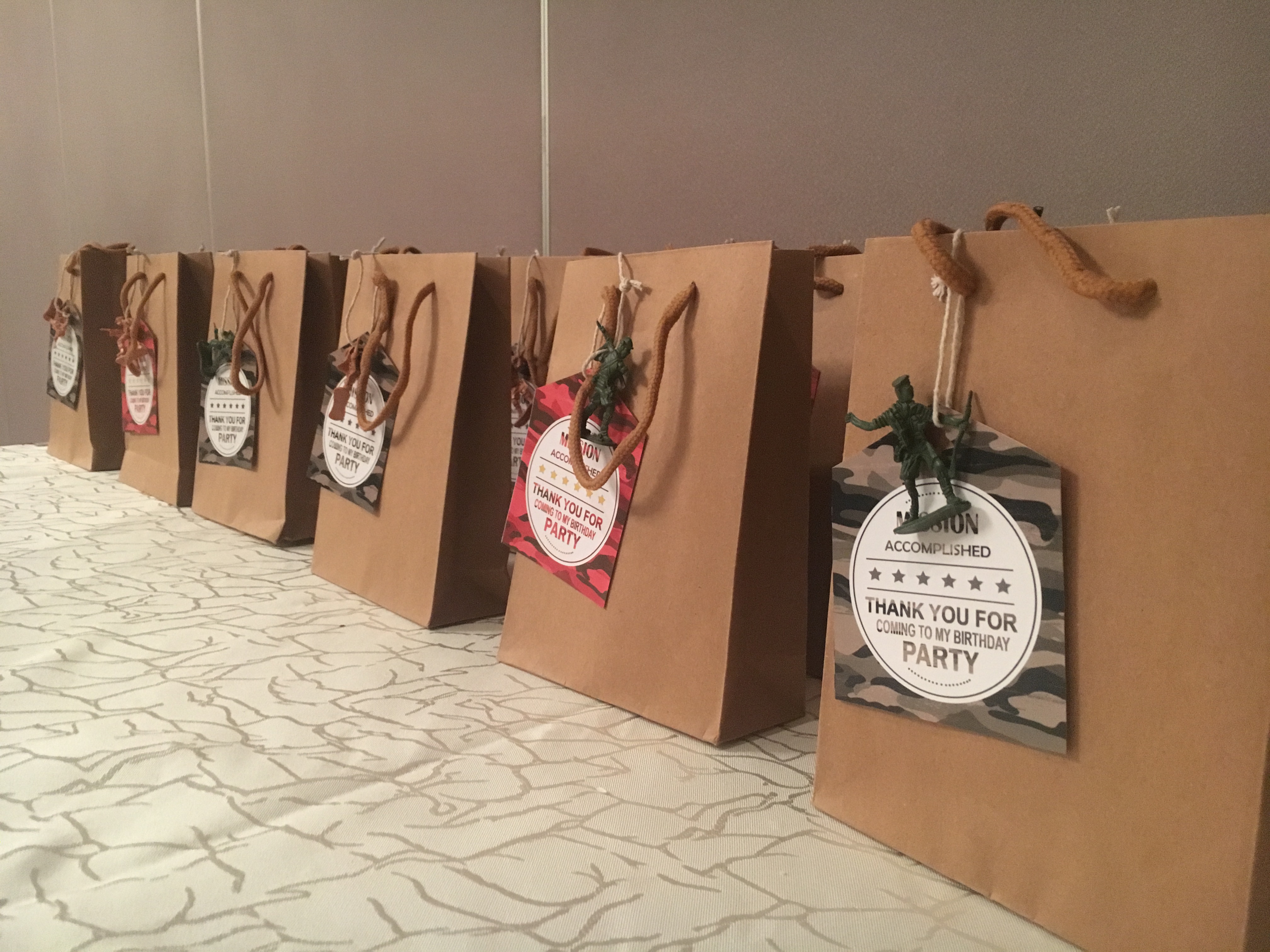 Army theme Goodie Bag
contains army related items like torch, eraser (erase your sensitive data), army grenade, soldier toy and more!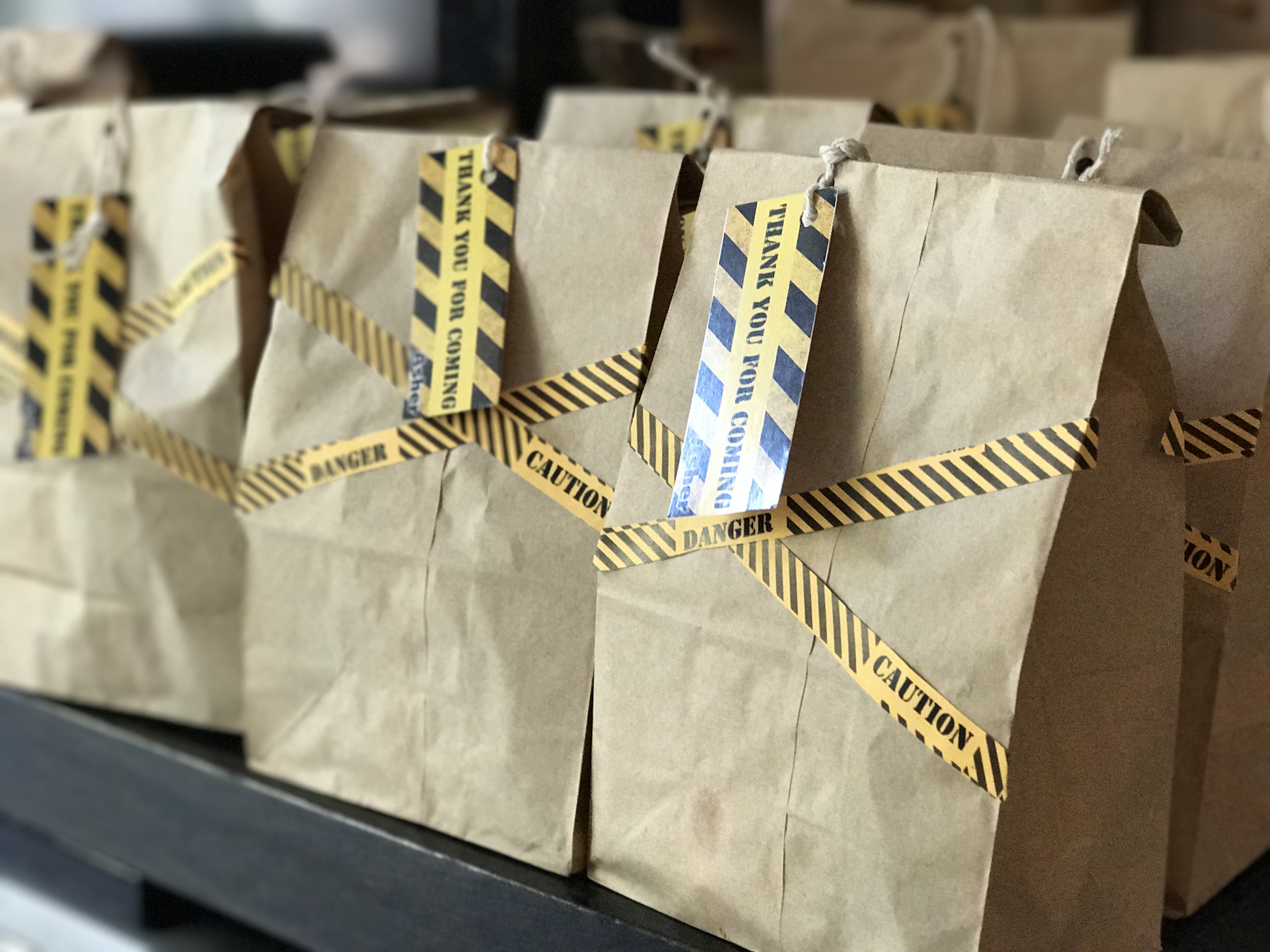 Construction / Digger Goodie Bag
contains items like digger toys, paper craft, sharpener, pencils, etc.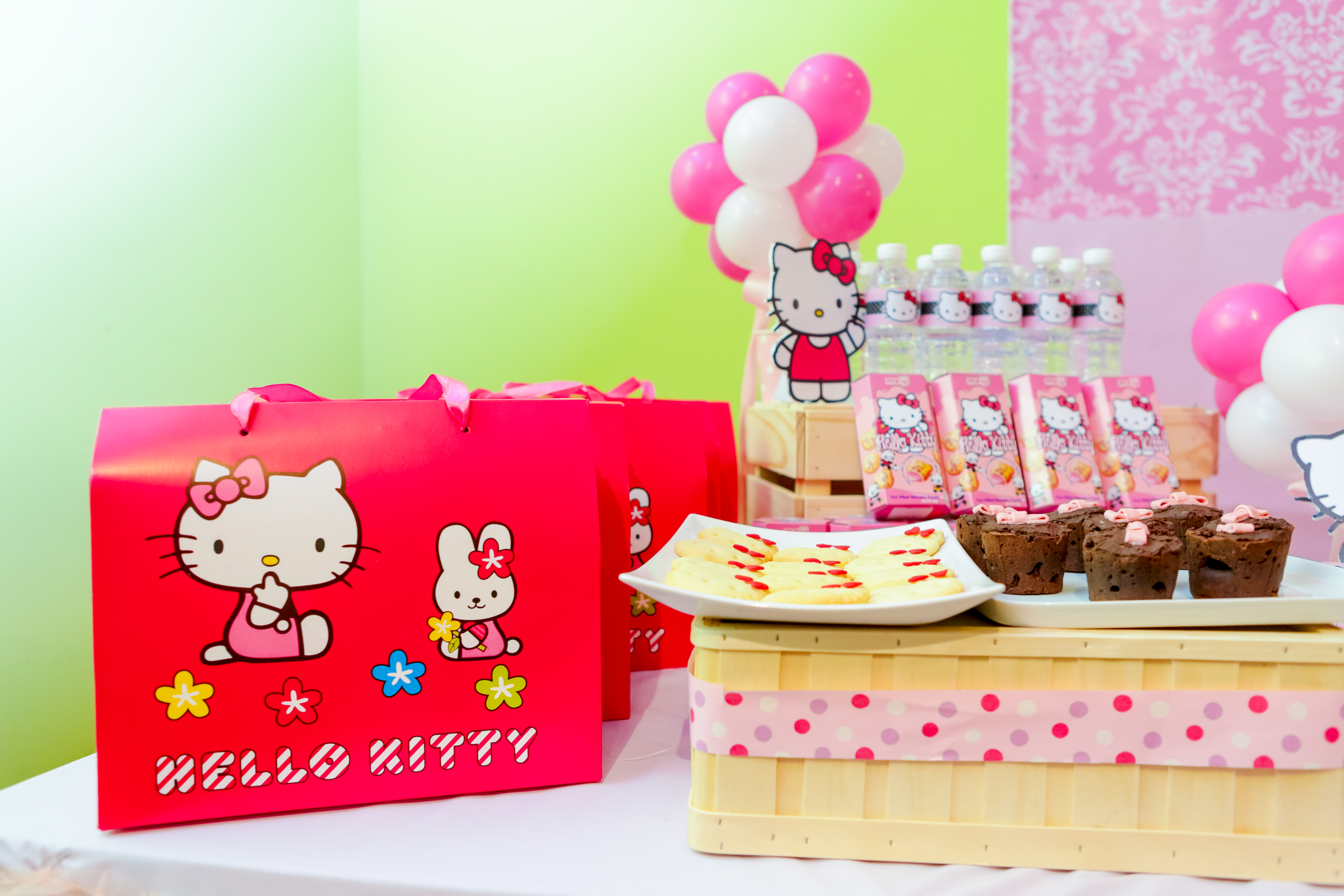 Hello Kitty Goodie Box
Premium customised goodie box. Contains Hello Kitty soft toy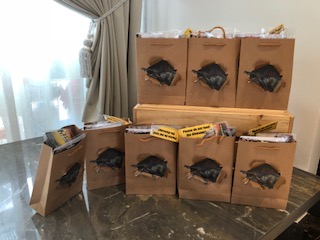 Contains plush T-rex keychain, stickers, erasers with egg and a cool bag to contain them all.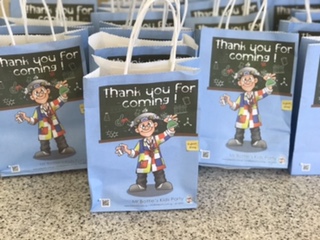 Science Goodie Bag
contains a rubix cube, flyback aeroplane, hardcover notebook, pencils and sharpener