Dinosaurs Theme Party
Want a customisable dinosaurs theme party? As a exclusive distributor of educational dinosaurs and fossil digging products in Singapore, we provide very exclusive content to your party as well as great prices!
Our experience in Dinosaurs and Paleontology has bought us to organise dinosaurs events at Dinosaurs Escapade at Tanglin Mall and Great World City,  Jurassic Jamboree at Harbourfront and Humongous Dinosaurium at Northpoint
This dinosaur party can be yours for only $1880 $980!
---
1. Dinosaurs Decorations:
Rental and set up of the following:
Wall banner
Bunting
Dinosaur Signs x 4 (eg. Do not feed the T-rex.)
Fossil display x 6 (replica)
Wooden Crates (for elevated display)
Big dinosaur skeleton display (Diplodocus, 1.48m)
Dinosaurs panel information (x4)
Inflatable Dinosaur (T-rex, 1.8m)
Triceratops Banner
1 x 2m Door Banner
(Rental of the above props is also available at $180, self collection, excluding set up.)
2. Fringe Entertainment
While waiting for all your guests to arrive at your roaring good party, have some fringe activities to keep the children occupied.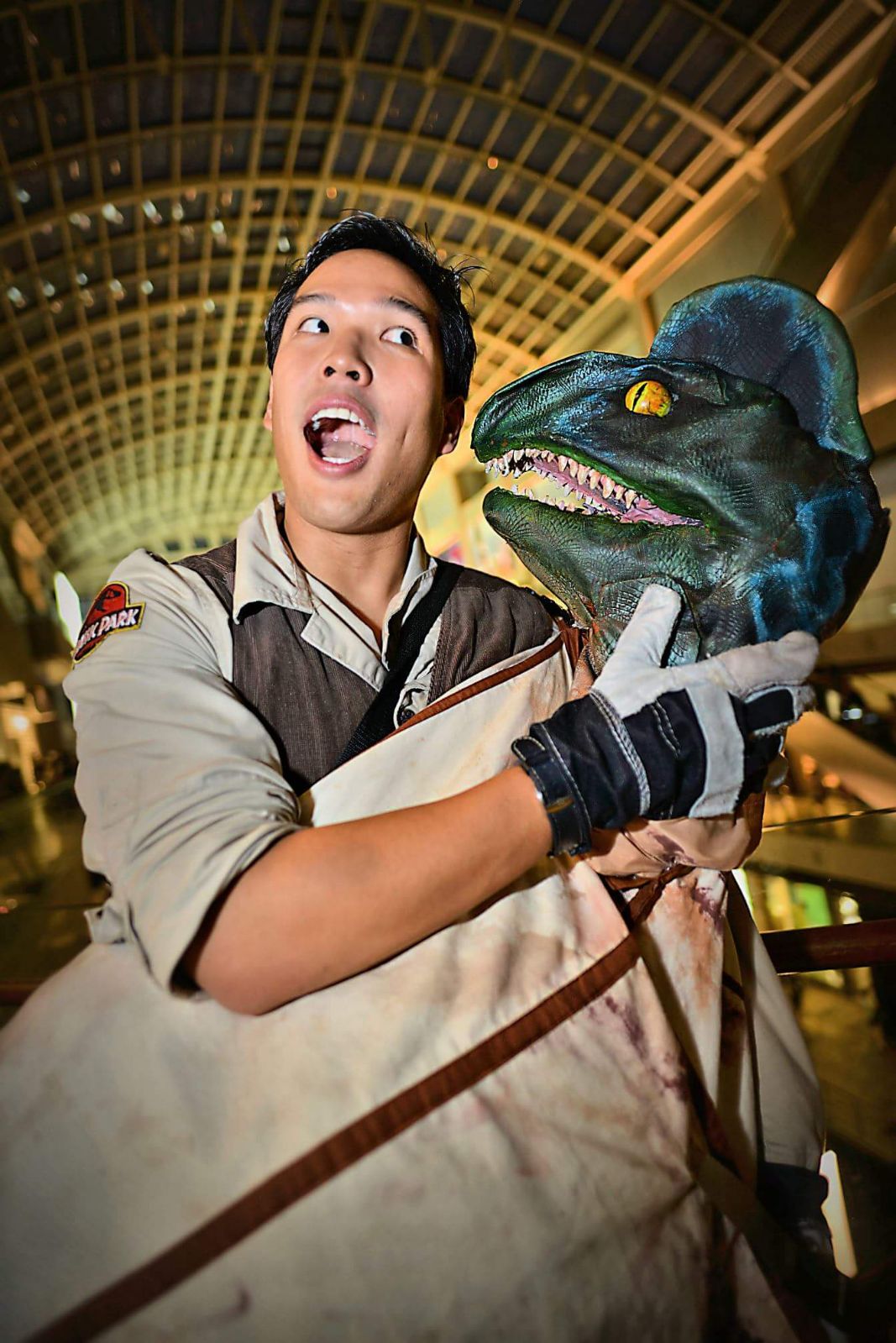 Choose one of the following:
OR
Choose two of the following: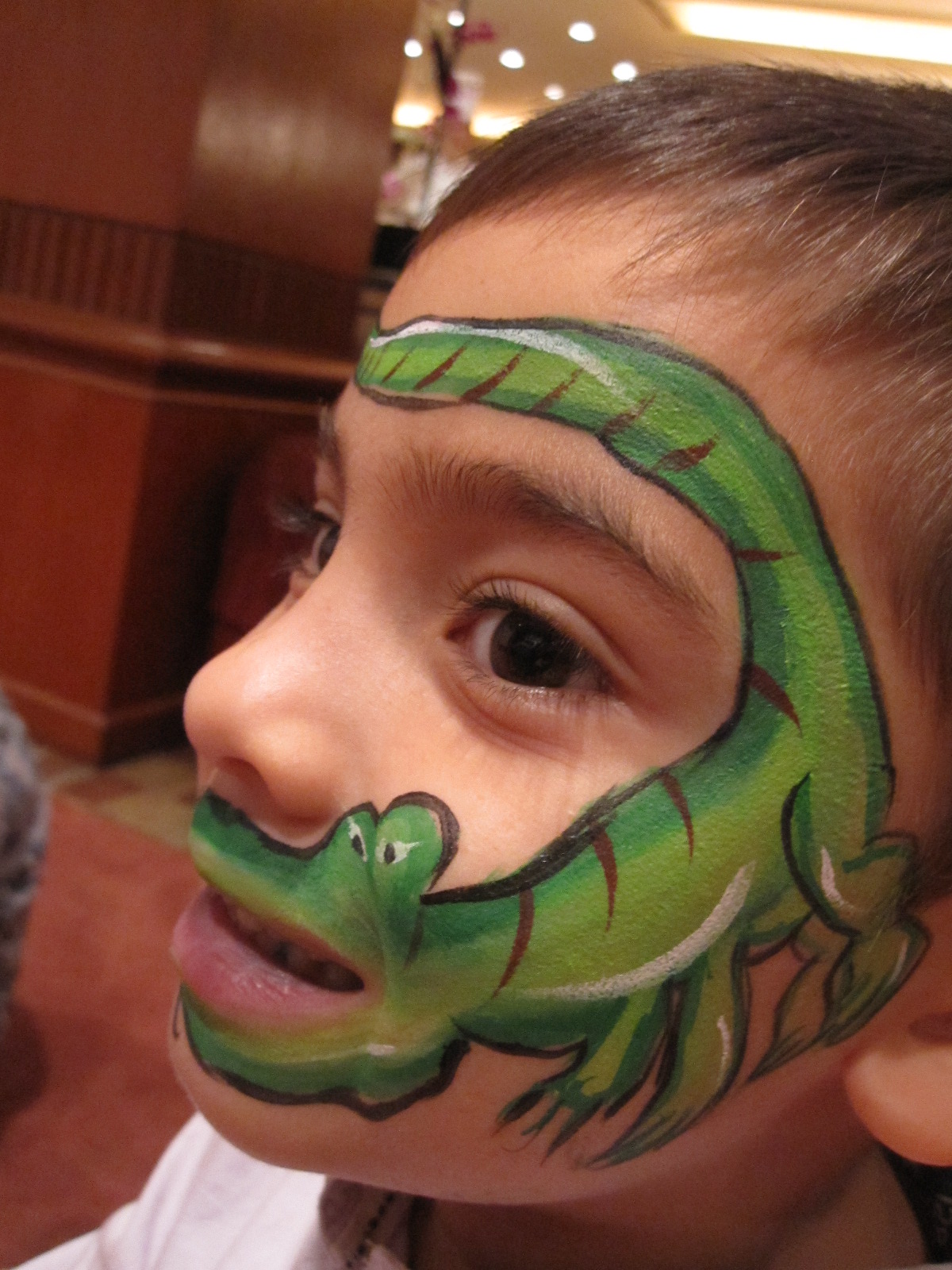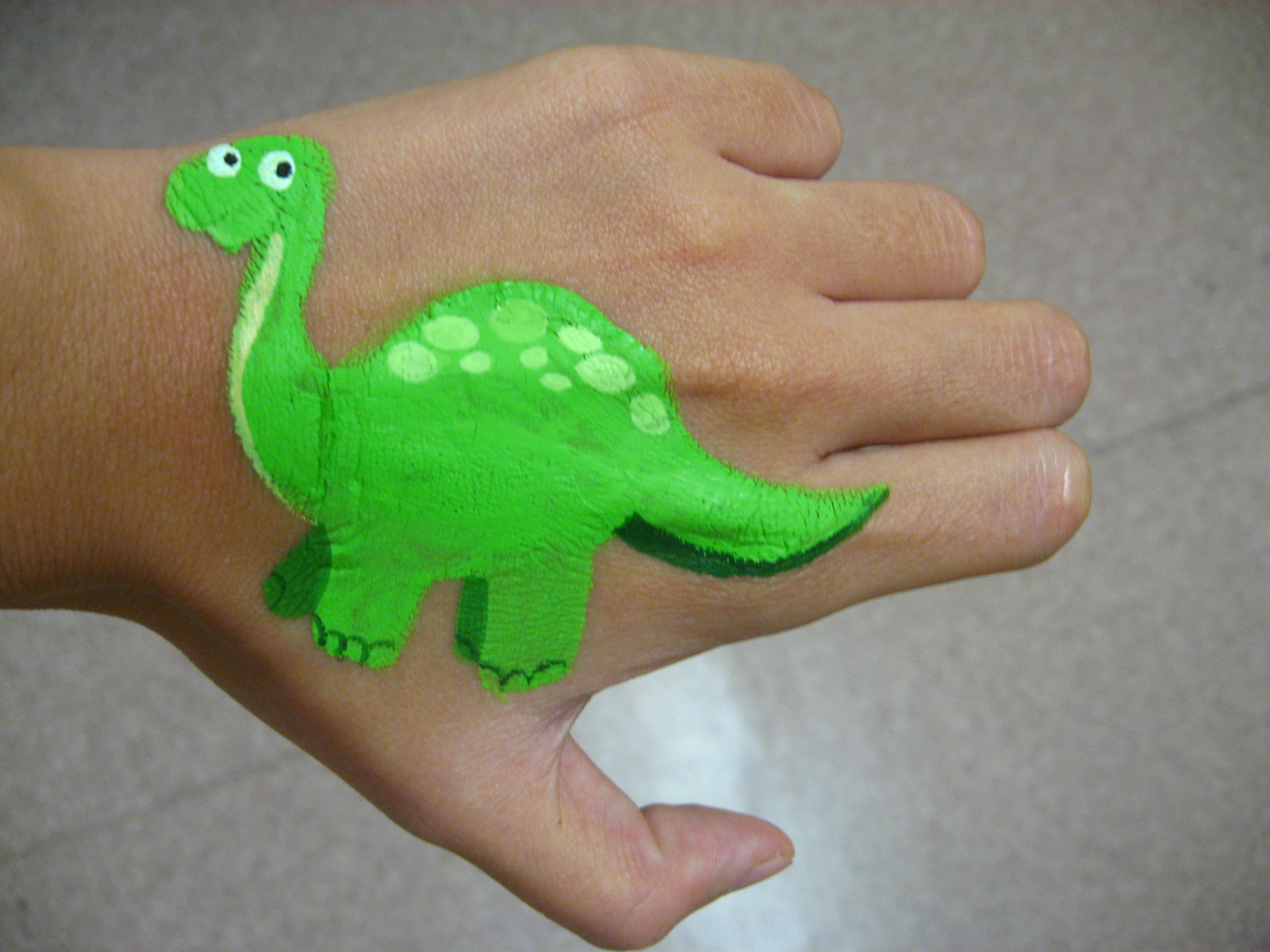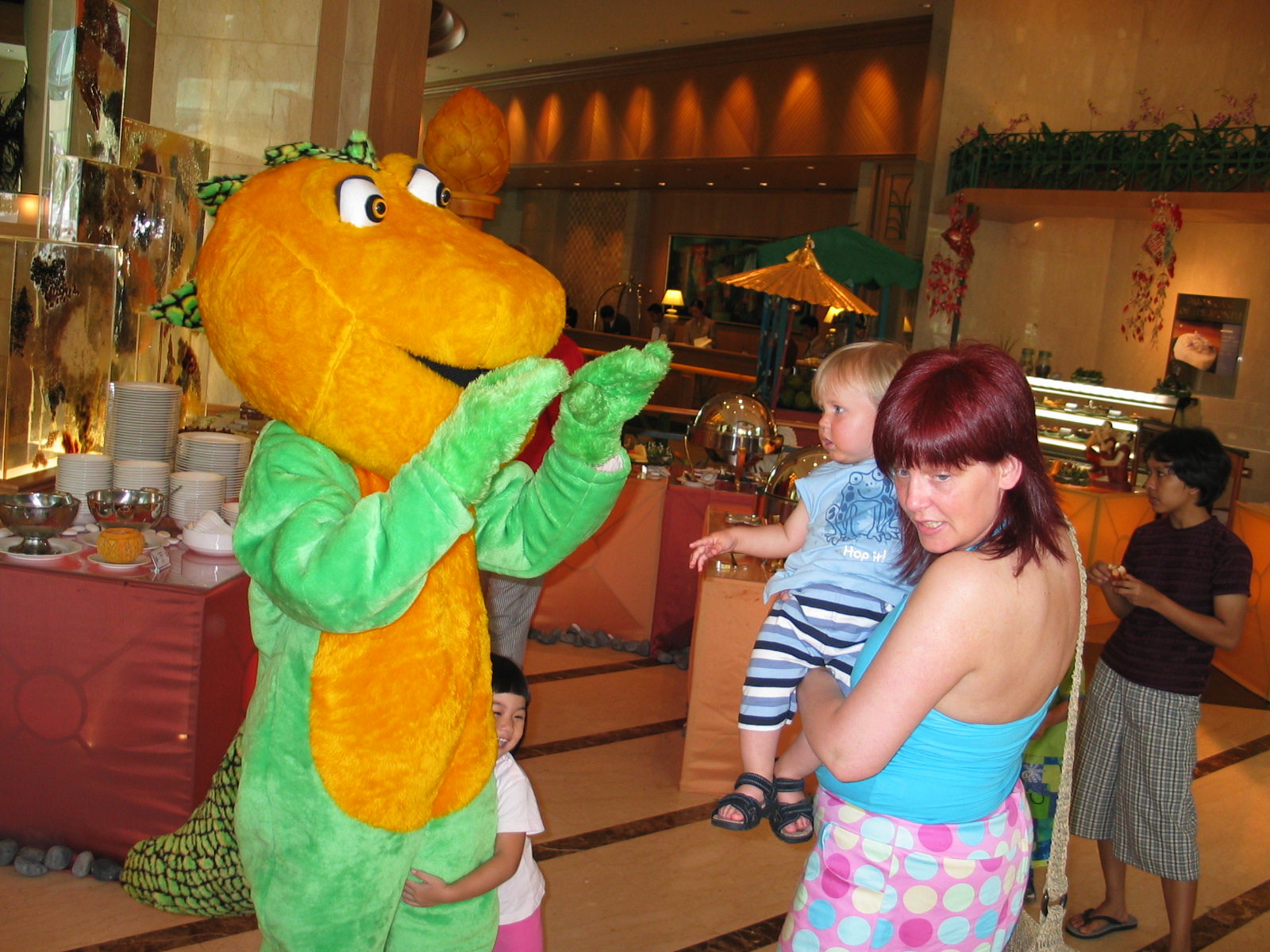 Dinosaurs Mascot – Invite your favourite dinosaur to the party!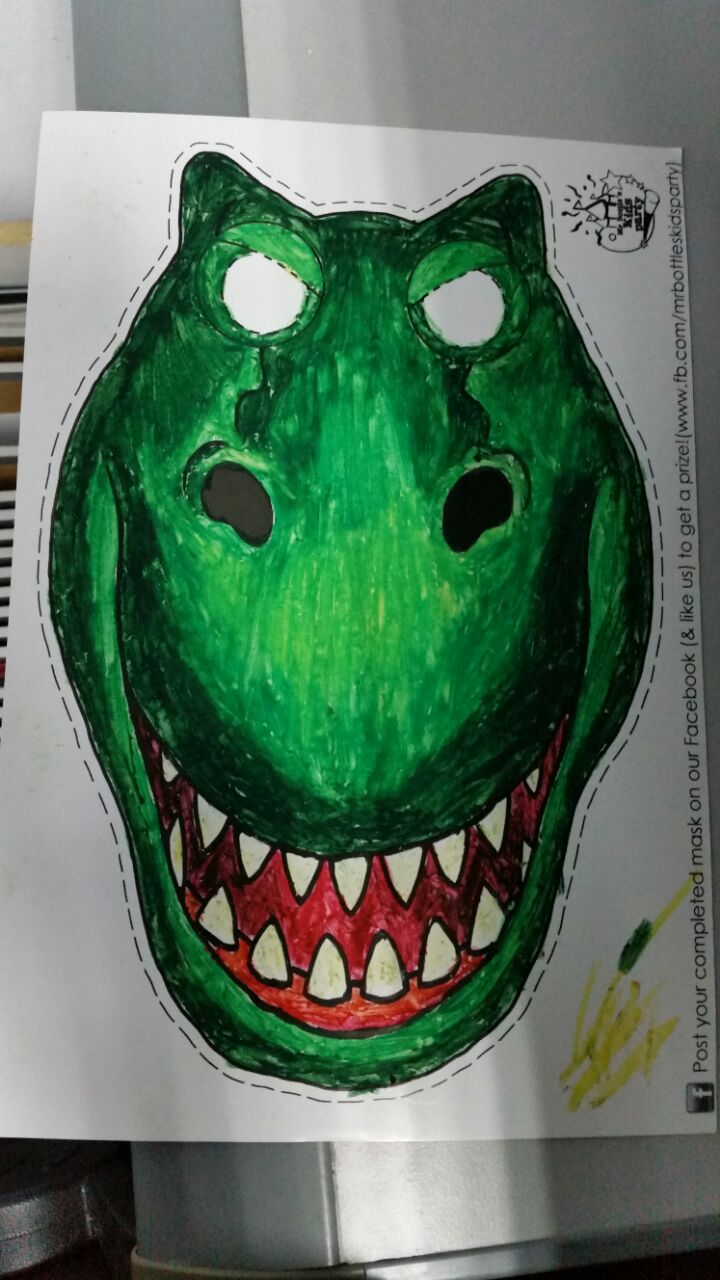 Dinosaurs Mask Making – Kids can make their own dinosaurs mask to get ready to 'roar' the party!
3.

Game: 

Mini Dinosaurs (Treasure) Hunt (30min)
Children becomes little palaeontologists as they scramble to find the "dinosaur fossils" buried in the grounds of the party! Once they find the pieces of the fossils, they can explore further by joining the broken pieces together.
---
4. Dinosaur fossils digging (30-60min)
A plaster block is given to every child to dig. They will have fun discovering how they can be an paleontologist as well as learning about the different dinosaurs and why they are extinct! The children get to keep this unique souvenir after the party!
Egg digging available for younger children.

More challenging dinosaur skeleton digging available for older children or even adults. (Some assembly required, enquire with us on the rates.)
This is exclusive concept game that you can find here and no where else!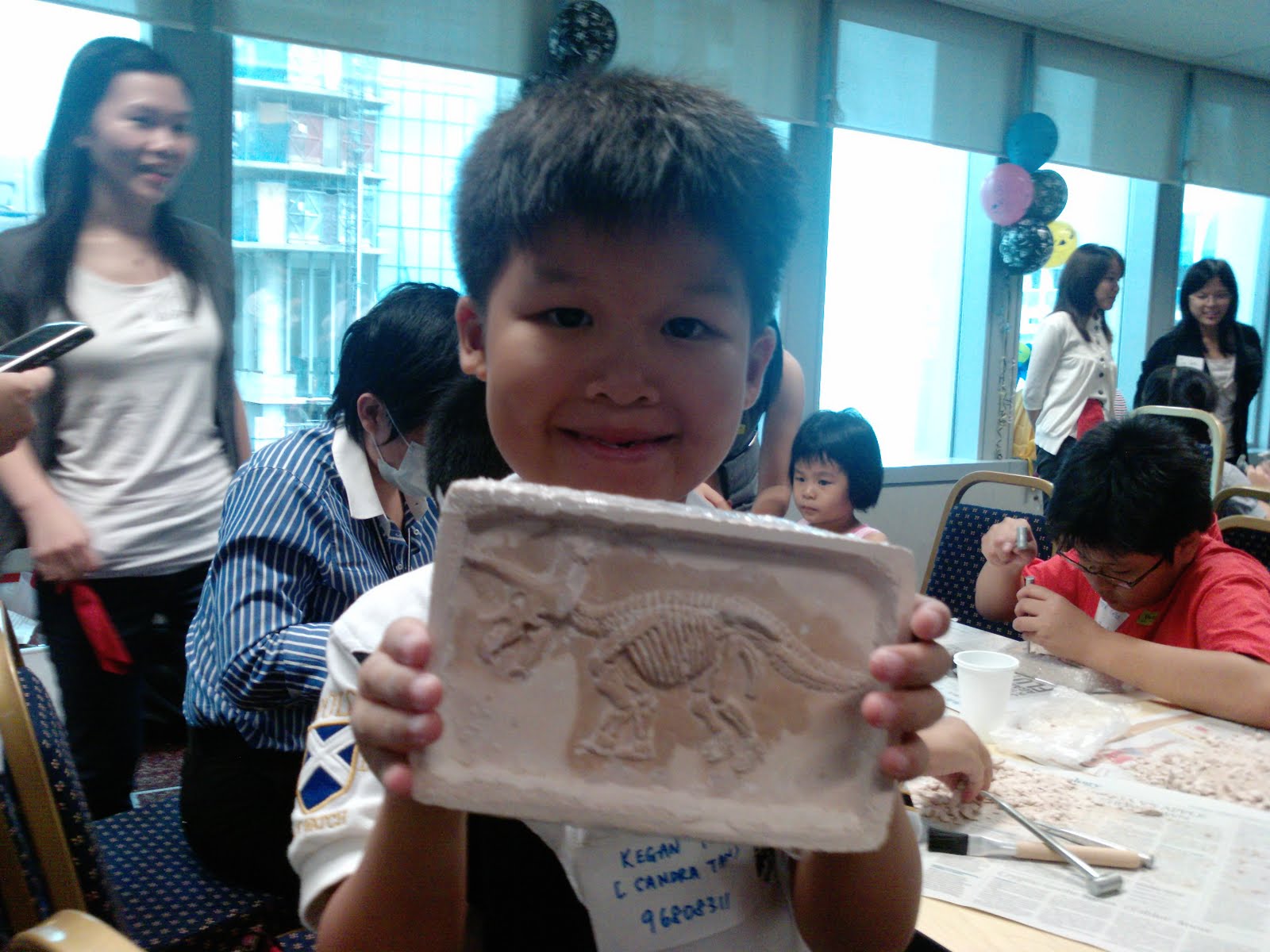 (Tools like hammer and chisel used for digging will NOT be given to the kids after the session for safety reasons.)
(Package price is for up to 20 children. Additional children is at $15/each.)
---
5. Dinosaur Vests for children
Not only the vests are used to protect the children's party clothes, they are perfect for photo taking! Make the whole theme party complete when children get into paleontologist role with these costumes.
6. Dinosaur Roars! Sound effects and music
Get into the atmosphere with our dinosaurs sounds! Don't want roars, selection of dinosaurs related music available too.
7. Hosting of the cake cutting
Let our hosts help you with the cake cutting and put the smiles on the children's faces.
8. Free e-invite
Get our customised (with name and party details) e-invite to forward to your friends. Download your FREE generic  dinosaurs card here.
Dinosaurs Theme Party Add-ons
Why not make your party AMAZING with our add-ons! With our track record in organising dinosaurs events,  add cool  dinosaurs stuff to your party for the complete experience.
---
Dinosaurs Decorations add-ons:
Customised Dinosaurs invites 
Customised autograph signing sheet

Customised welcome sign

Dinosaurs Fossil Displays (Real dinosaurs fossils available for loan, subjected to approval.)
Dinosaurs Wall Mural / Themed Scenery 

(3 x 4m 3D Banner [picture] available for rental for $120, self collection, excluding the name customisation.)

Dinosaurs Customised Banner

Dinosaurs themed Candy Buffet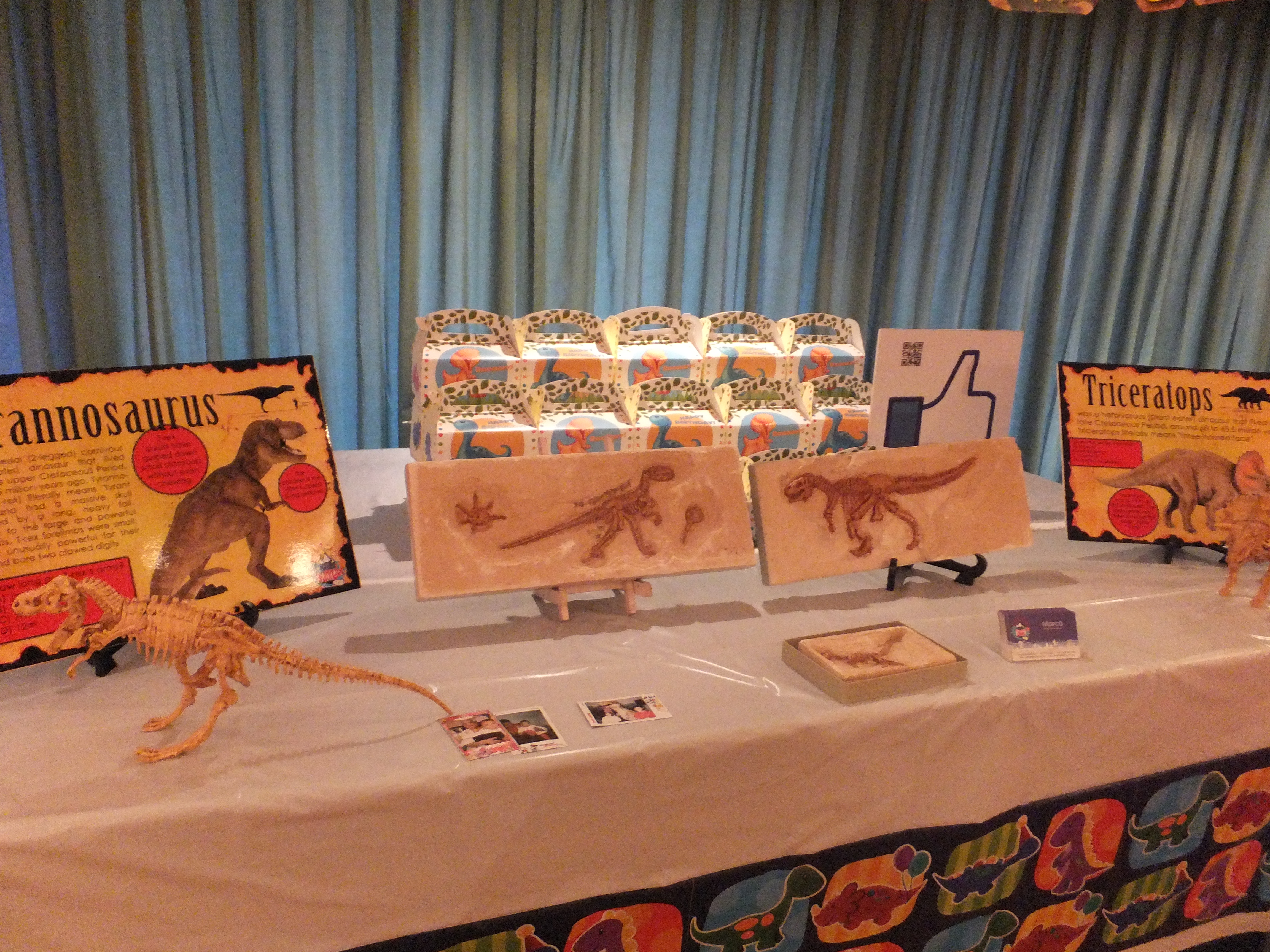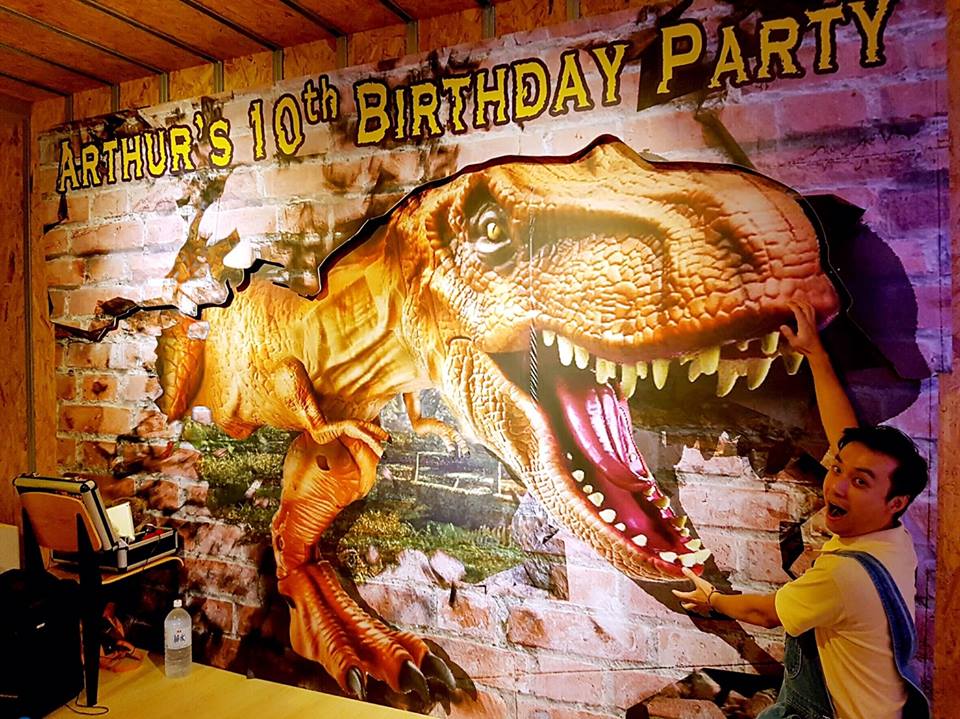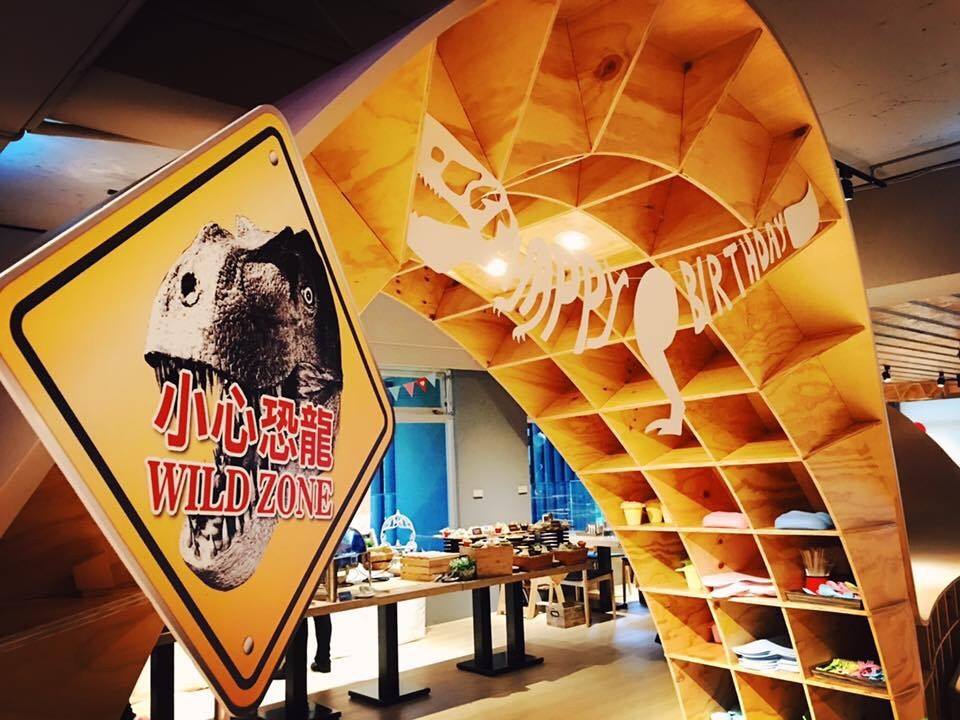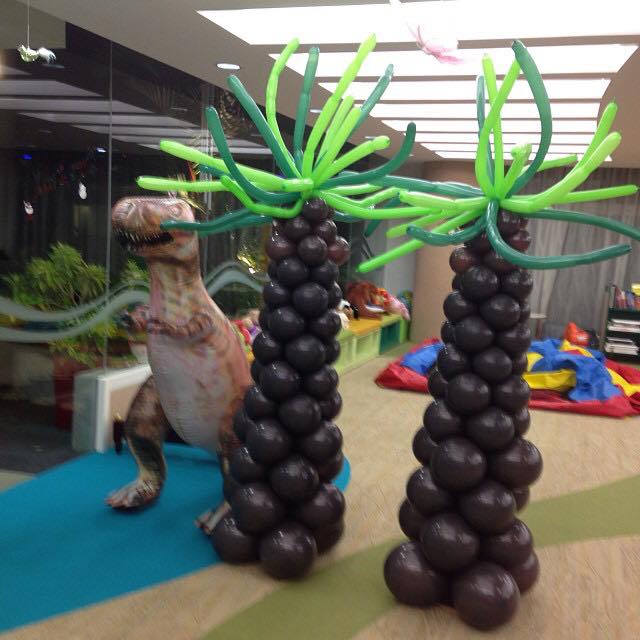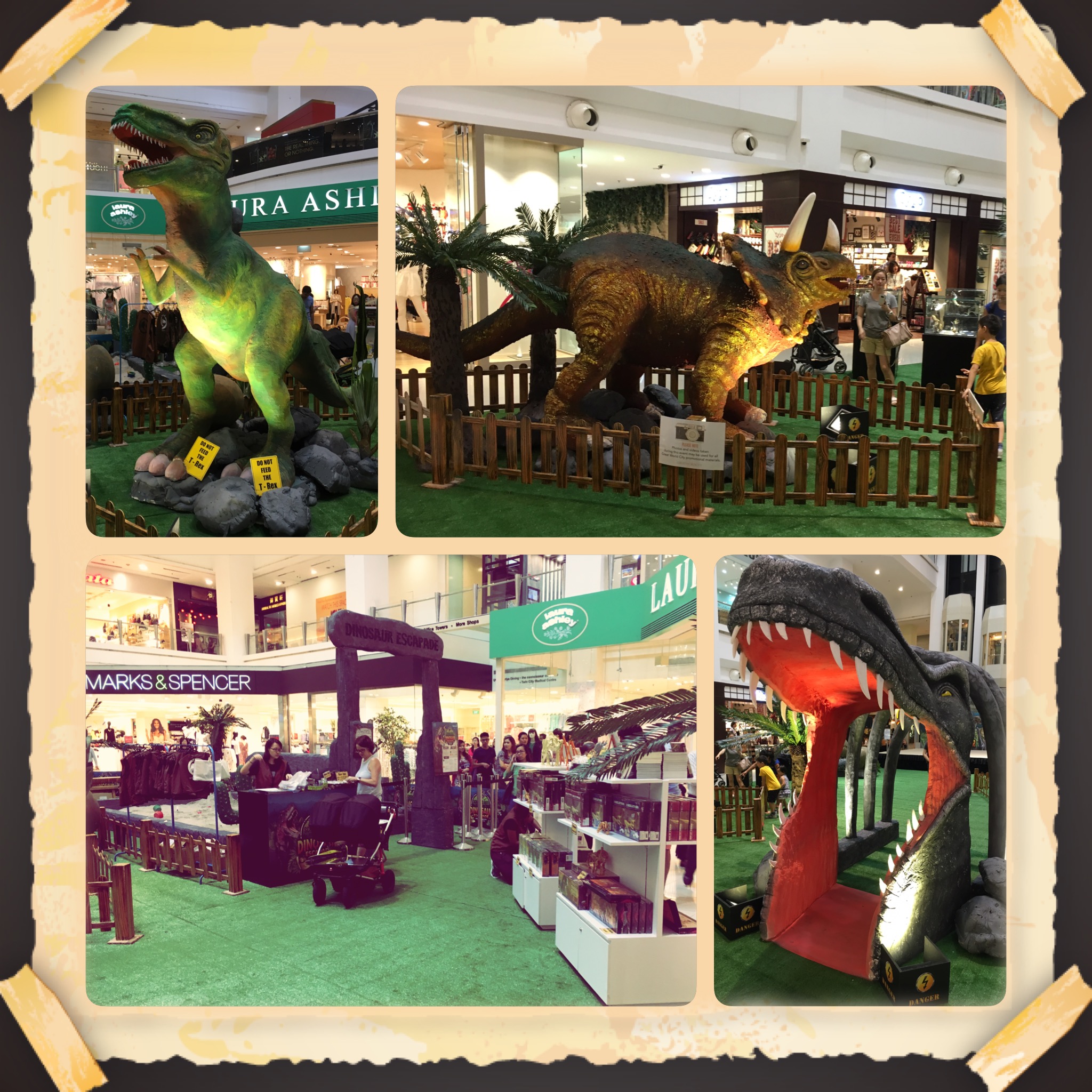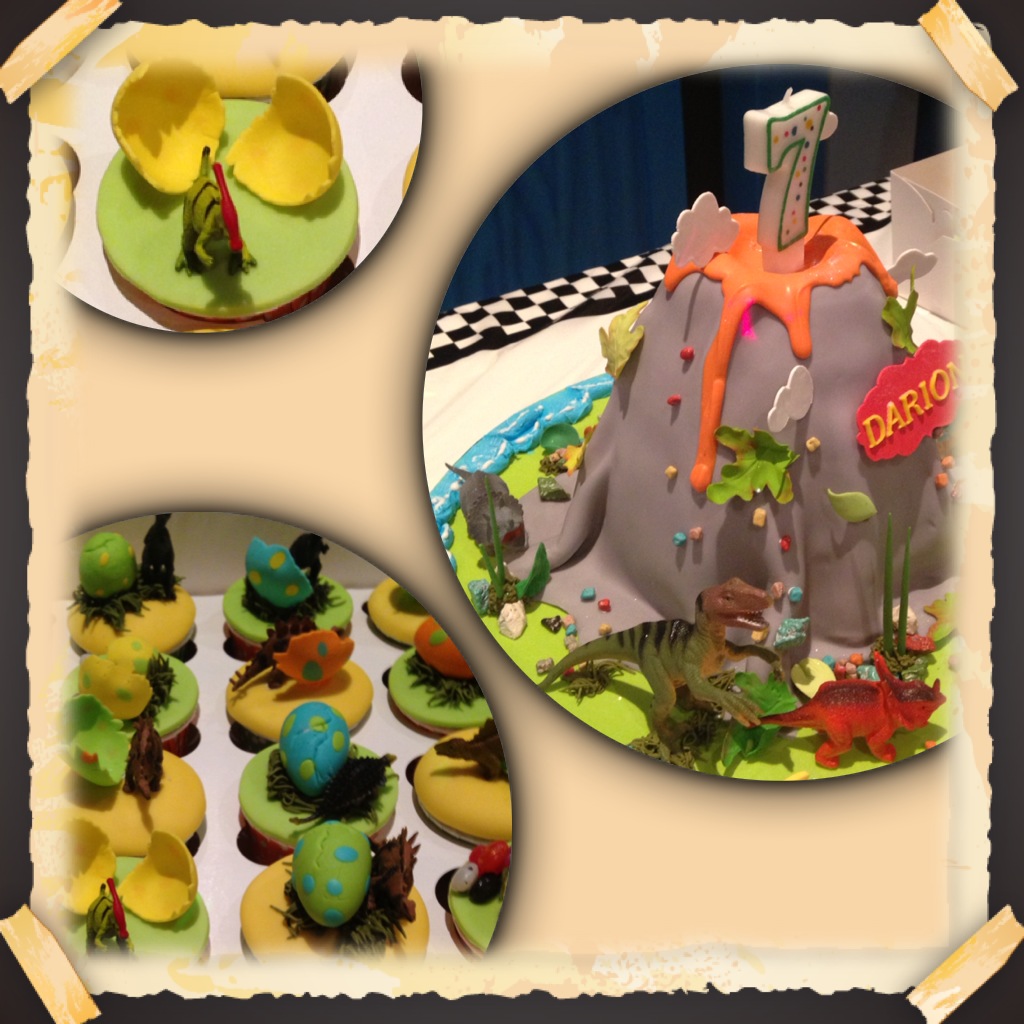 Main Activities add-ons
Dinosaur Storytelling (30min) – Listen to snippet of Singaporean author Andy Chua's book
Dinosaur Talk (30-60min) – Learn more about dinosaurs from our dinosaurs experts who will bring real fossils to show the children. The lucky birthday child may even receive a fossil gift to kick start their own collection.
Dinosaur Magic Show (30min) – Children will love this unique interactive magic show created by Mr Bottle. 
Dinosaur Puppet Show (30min) – Want to pat a baby dinosaur? You can even feed a baby dinosaur too! Just be careful to ensure this baby reptile doesn't pee on you! 
Piñata – Children take their turn to hit the Dinosaurs Piñata filled with sweets and chocolate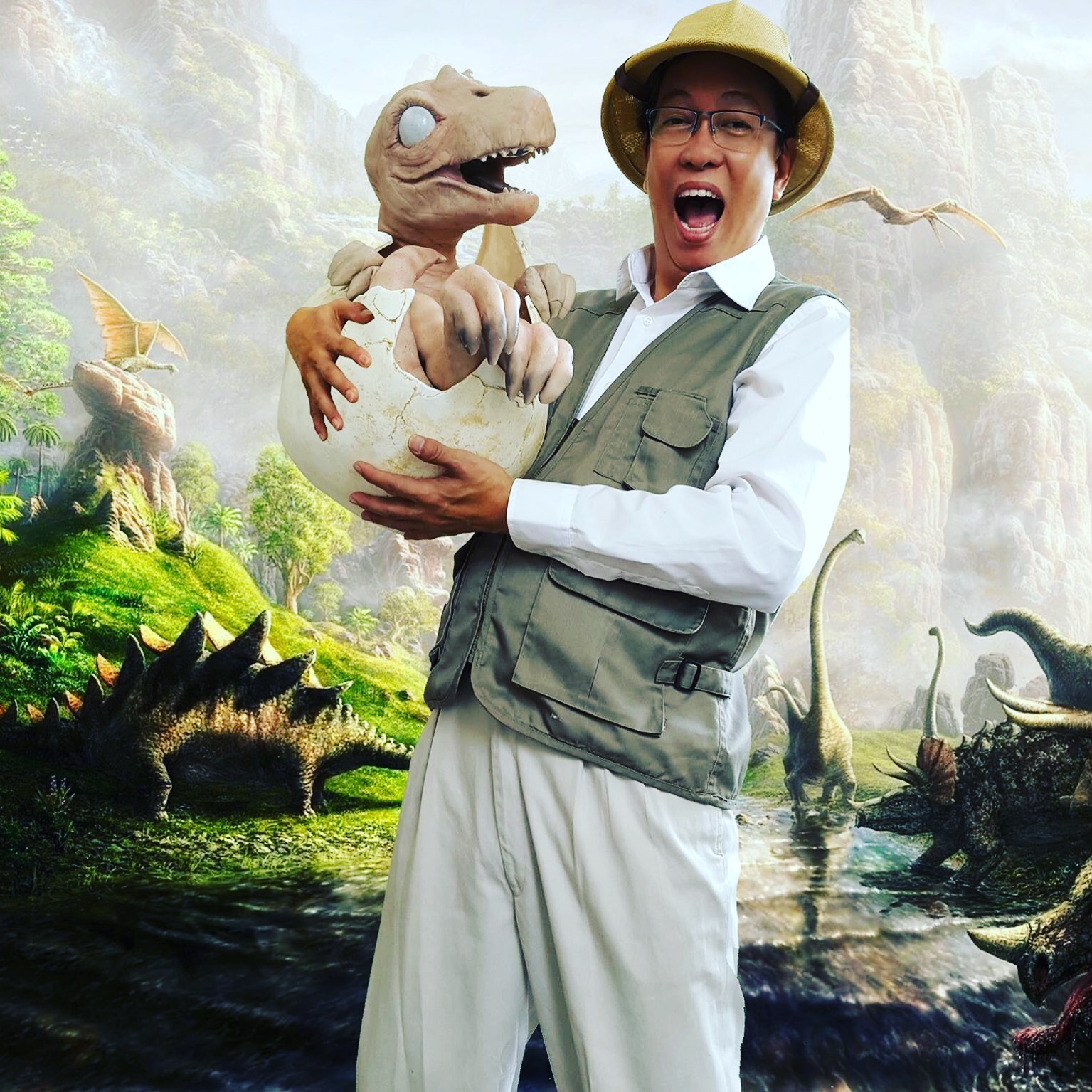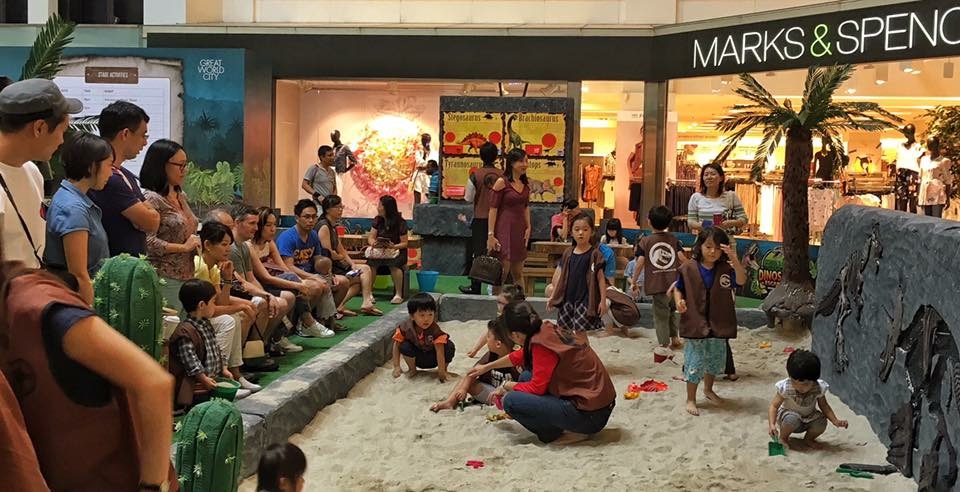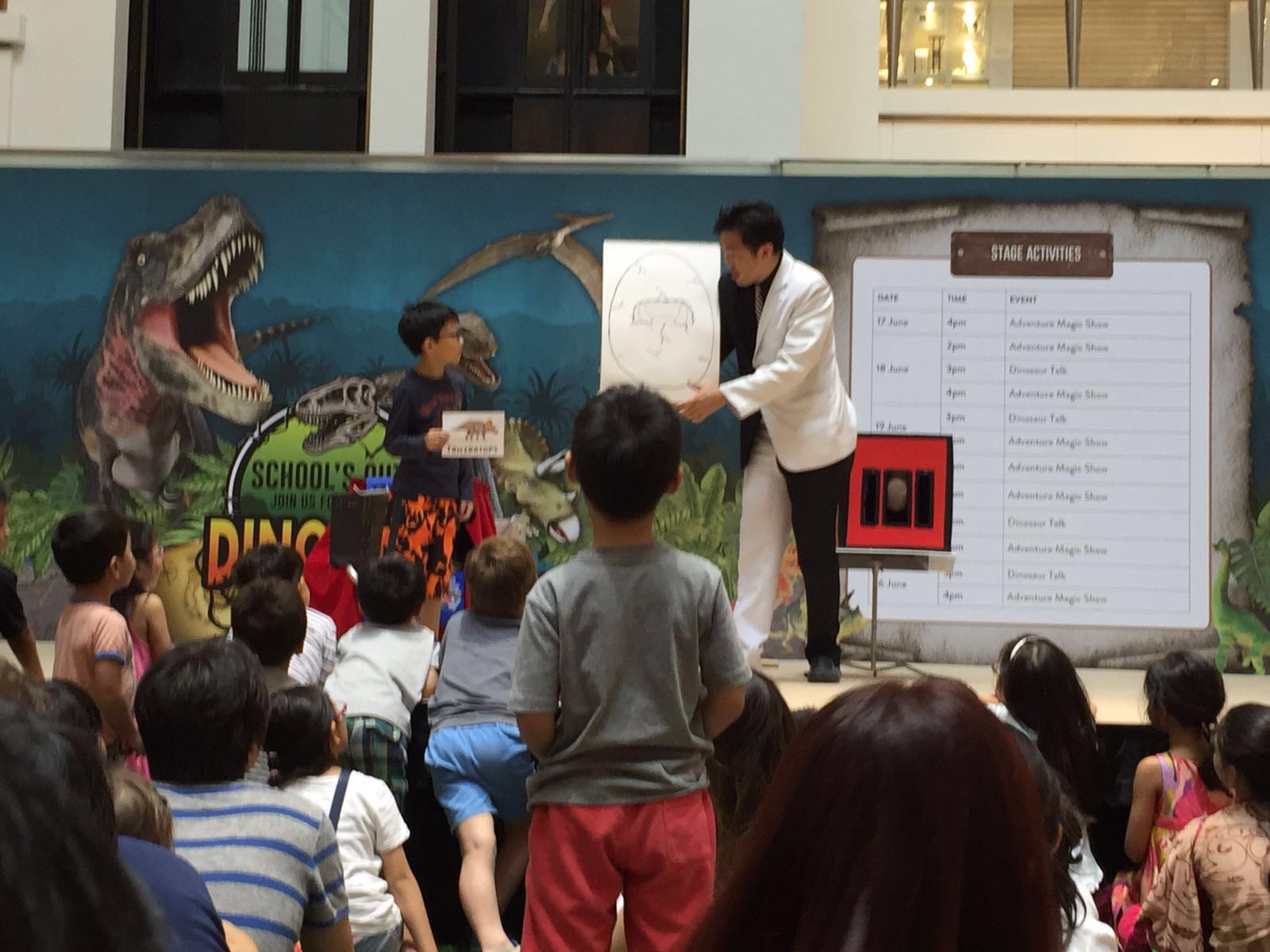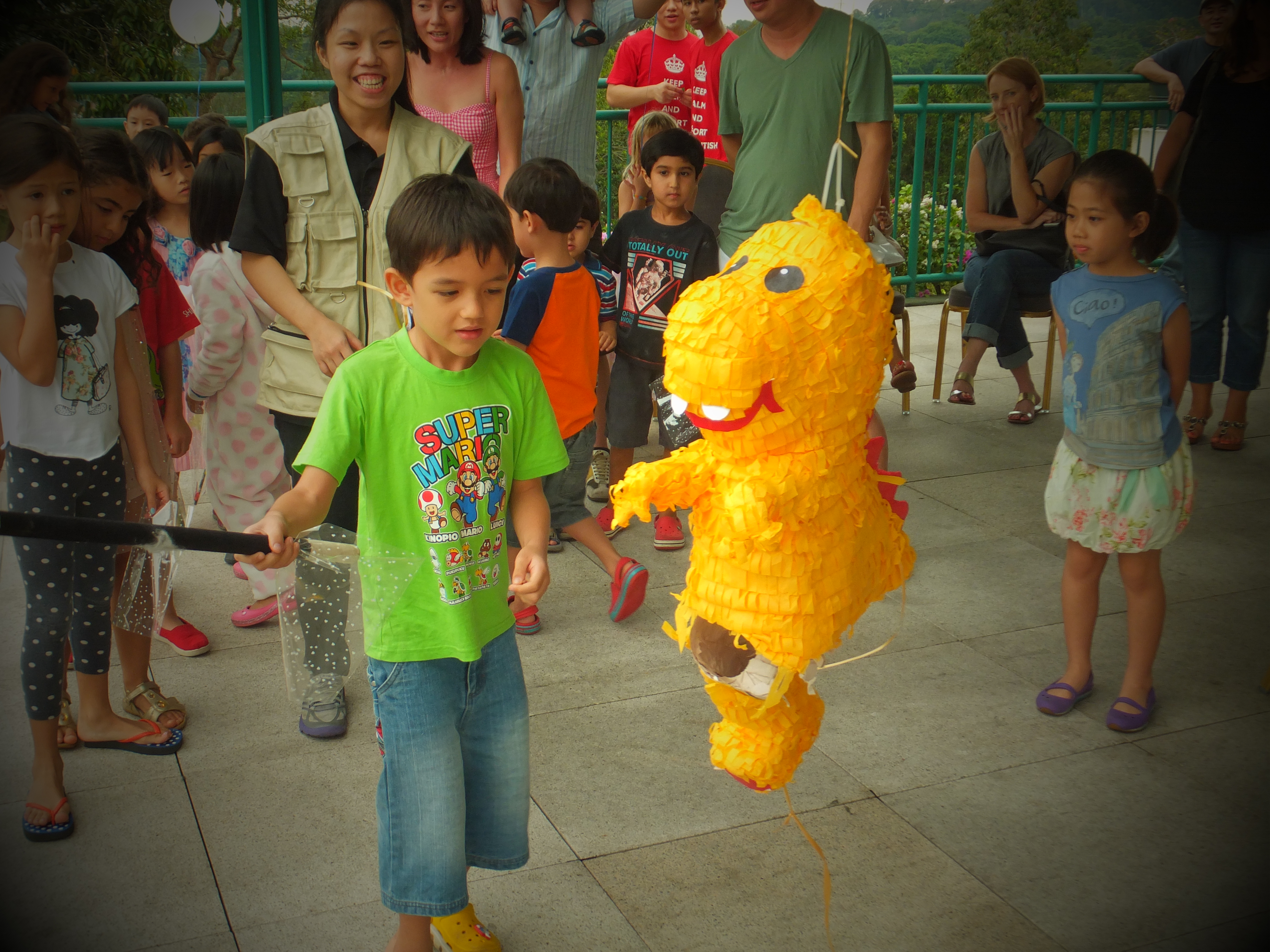 Dinosaurs Themed Goodies Box
Every guest gets to bring home a customised goodie box/bag containing little gifts, with the birthday child's name thanking his/her friends.
---
Email us with your requirements and budget for your own unique dinosaurs party!