Princess Theme Party
Want the best party tips and ideas for your little princess? Little girls go through this phase only once in their lifetime, let them be a princess for a day to create a memorable experience for them. Whether it is Elsa and Anna from Frozen, Rapunzel, little mermaid (Ariel), Snow White, Cinderella, sleeping beauty (Auora), Jasmine from Aladdin or even Sophia the First, we can customise a party for you!
---
Princess Decorations:
Customised Princess invites
Customised autograph signing sheet
Princess Cutout/Backdrop for Photo Taking 
Princess themed Candy Buffet
Want a simple party? Check out our DIY decoration packages! We will customise, print and ship them for you! Very affordable!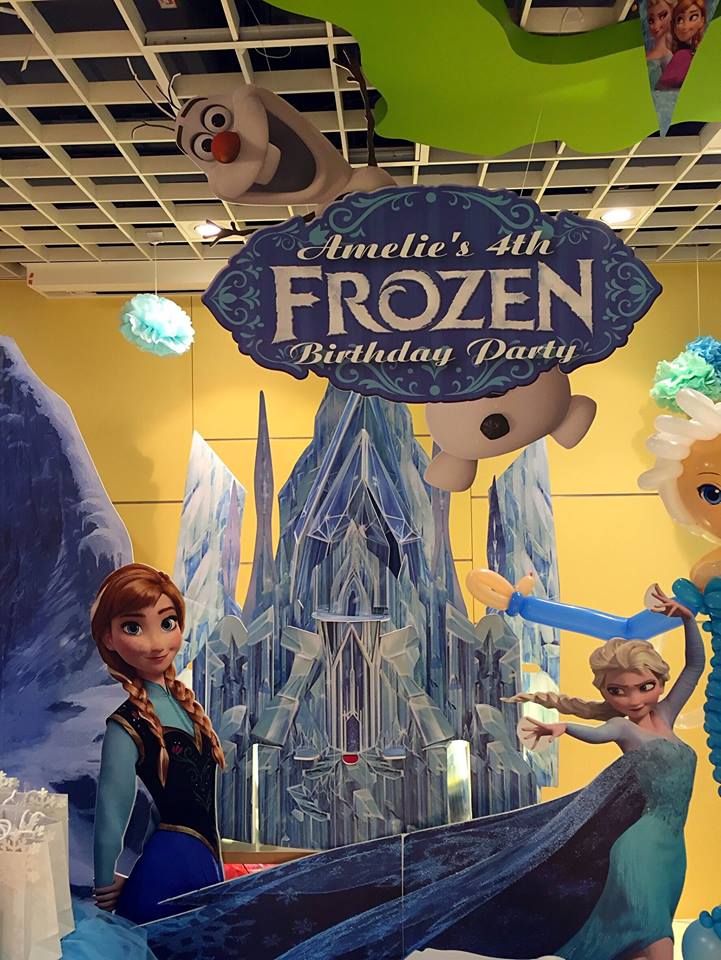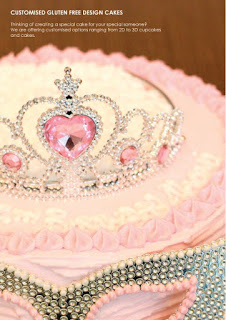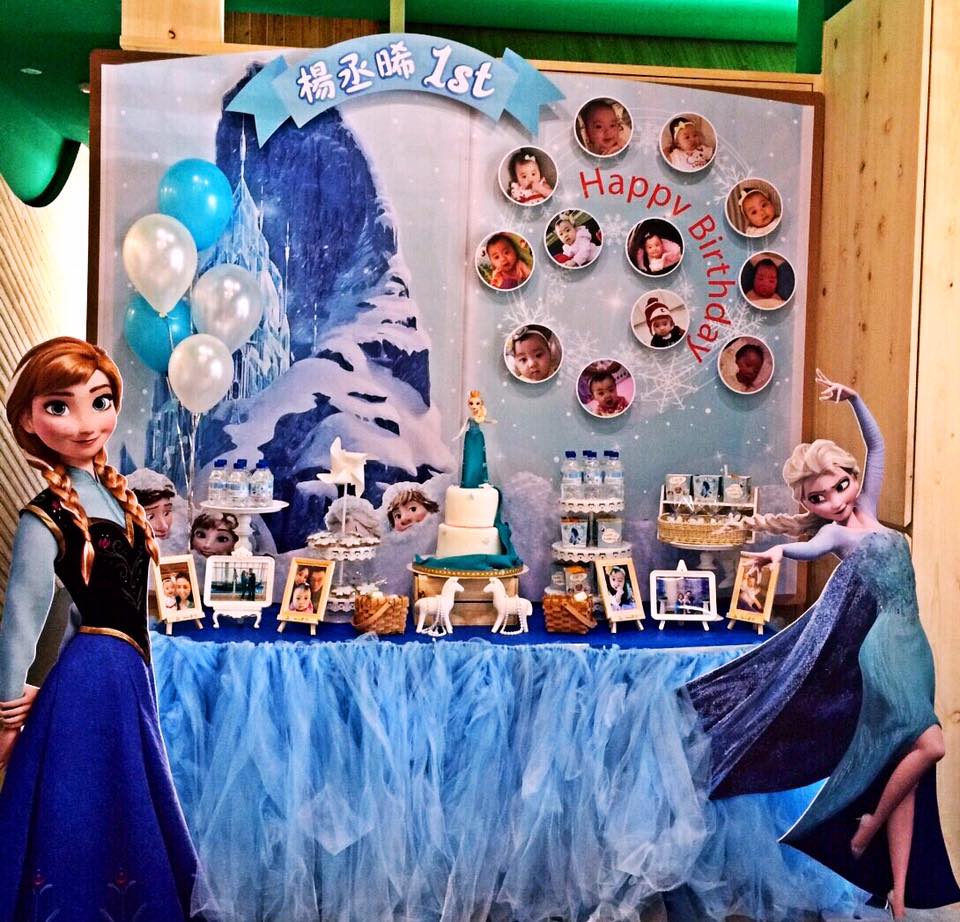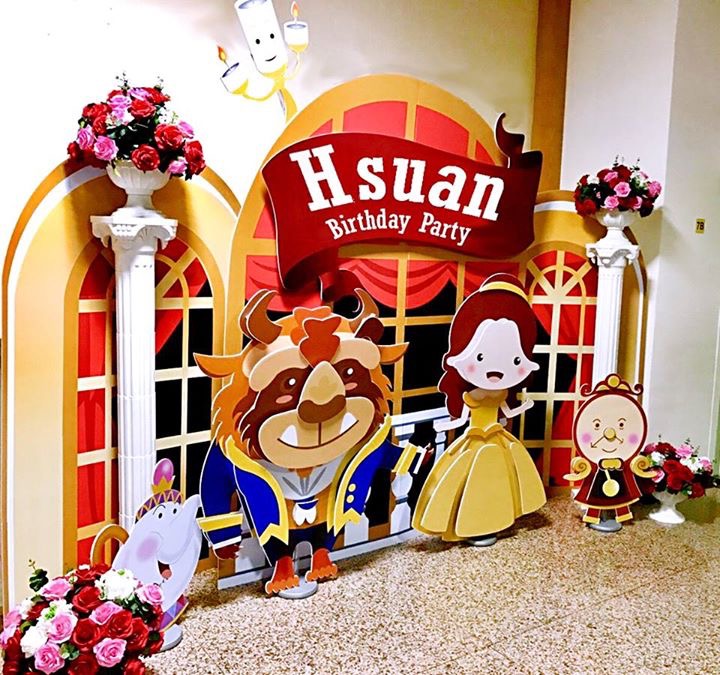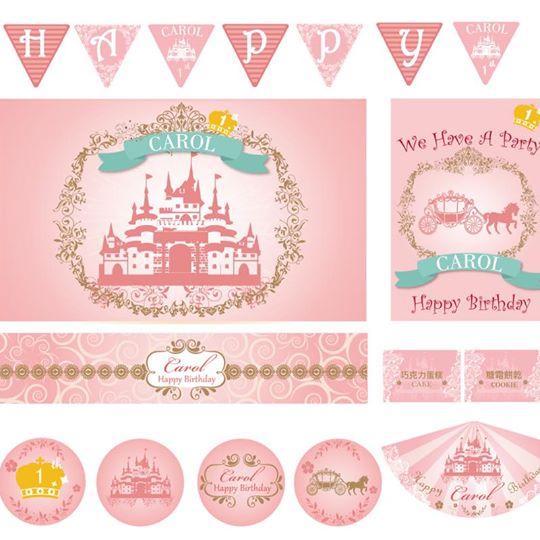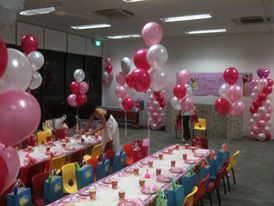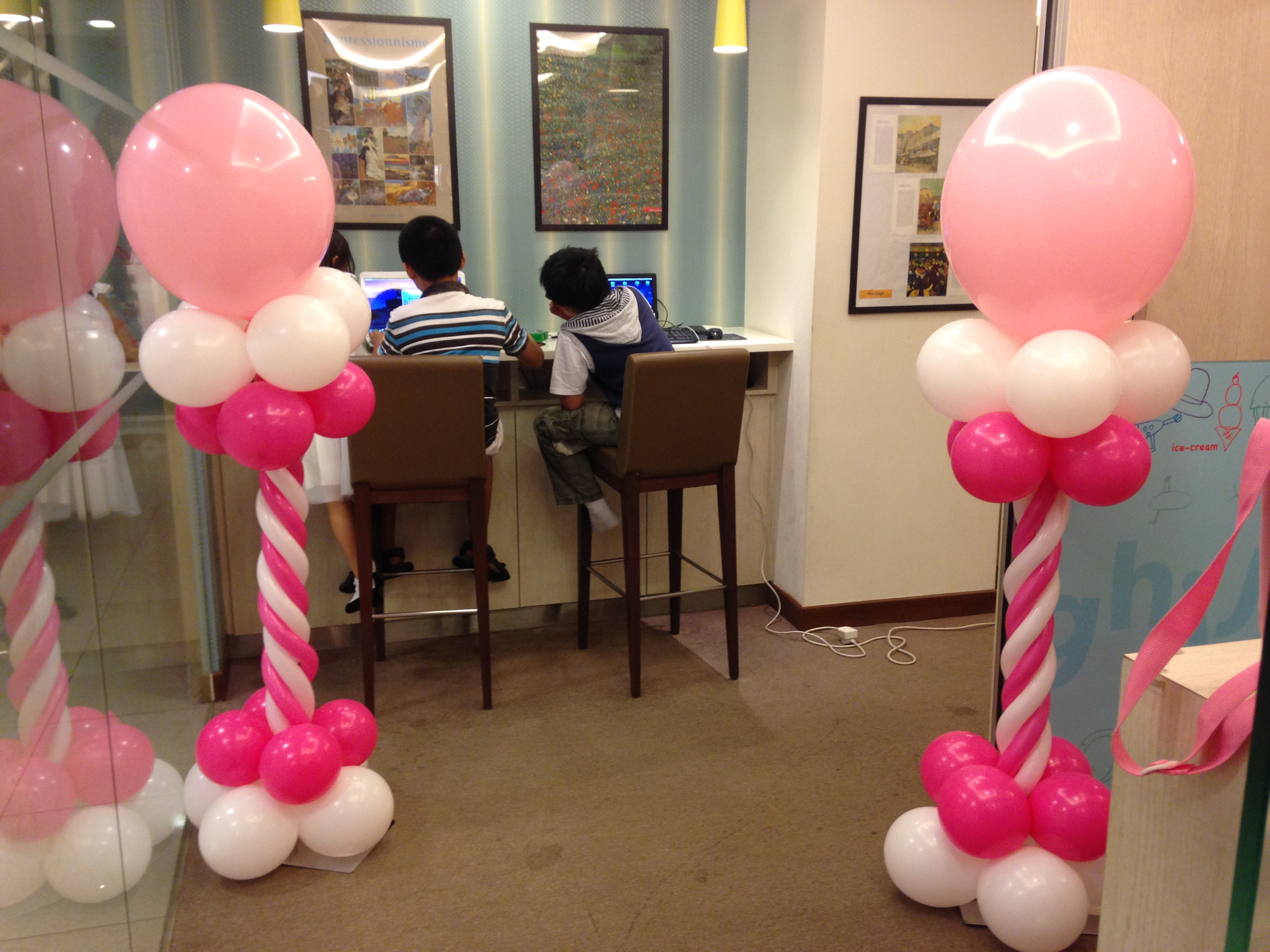 Your child celebrate her birthday only once a year! She is only 6 or 7 year old once! So fulfil her dreams of becoming a princess for a day!
---
Decorations
Guestbook – The guests will get to write their own happy ending on the story page "guestbook".
Invitation cards – Invitations are designed like medieval scrolls and tied with golden ribbon. (if invites are not posted) (up to 50 pieces)
Balloon Decorations – Theme Colours of Pink, lilac and white will be used to give princess theme to the party:

String of Pearls Balloon Archway at the entrance

Balloon columns – Used for the stage area to create a secondary focal point.

Clusters of helium balloons will be tied in clusters and placed around the room. We also used microfoil heart balloons will be used to brighten the place up.

Microfoil Balloons of princesses (x5) will be used as table centrepiece as well.

Giant Balloon Sculpture of a princess will be displayed at the reception table.
Banner –Princess banners (x 2) will be used for the party (Customised upgrade are available too)

Feathers and other decorations to be used for the reception and presents table.
Fringe Activities
Balloon Sculpting (1 hr) – Our balloon sculptor will make all kinds of Princesses balloon sculptures!
Face & Hand painting (1 hr) – Twinkle artist specially will draw and changes everyone into beautiful princesses!.
Art & Craft (1 hr) – Kids will get to make their very own princess wand for themselves!
Juggling – Our court jester will entertain our royal guests and princesses while they feast!
Colouring – For the younger children, we will prepare "Princess" colouring sheets for them.
Main Shows
Scavenger hunt (30min) – Princess Merry Mary's jewels are stolen. Help her find the missing treasures!
Magic Show (30min) – Imagine your child floating on a Magic Carpet like Princess Jasmine from Aladdin with no possible means of support! This is certainly a perfect finale to the show.
Storytelling (30min) – Our Princess will bring the children on an imagination trip into the land of fantasy. Combining with different elements like games, drawing and even role-playing, this will not only liven the party but stimulate the young minds!

Cinderella – The classic Cinderella story but with role playing with costumes and props! Kids will get a chance to be a princess and a prince! Will they live happily ever after?
Storytelling Game – A Mr Bottle's exclusive! This special game not only sparks the spatial ability in children, but also give them a chance to tell story in their own words!
The Magic Necklace – Someone will get to be the princess / prince and help retrieve the necklace from the wicked old witch (of course, with some help from the people of the kingdom; the audience.)!

Piñata – Children take their turns to hit the Tiara Piñata filled with sweets and chocolate.
 Goodies Bag x 20 – A specially Customised Goodies Bags with Princess items!
Total Cost: $4680