Want professional decorations for your birthday parties and candy buffet but on a tight budget?
Still want your parties and events to look professional? Our design team has come up with a series of popular designs in which we will customised to your birthday child's name OR event name, print them and post them to you! Perfect for baby showers, birthday parties, weddings, small company party, 100th day celebrations, and more!
All you need is some glue and tape, and viola, you have your own professional party decorations! You can even reference to our website to see how we or other clients put up the decorations which we provide!
Our prints are done in Taiwan to give the best value in terms of price and quality to you! (All designs will be in English unless specified.)
Don't want the hassle? You can book our Balloon Decorations, Themed Scenery and Candy Buffet which our party decorators will do up all the decorations on site for you!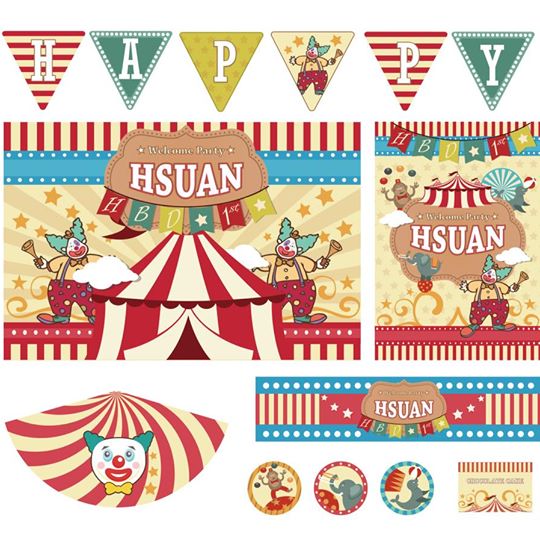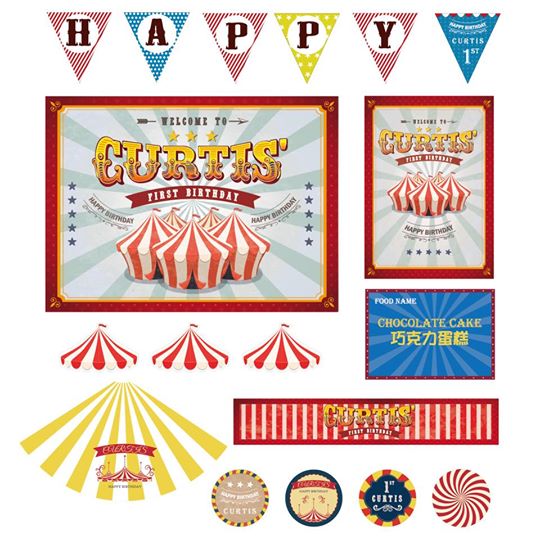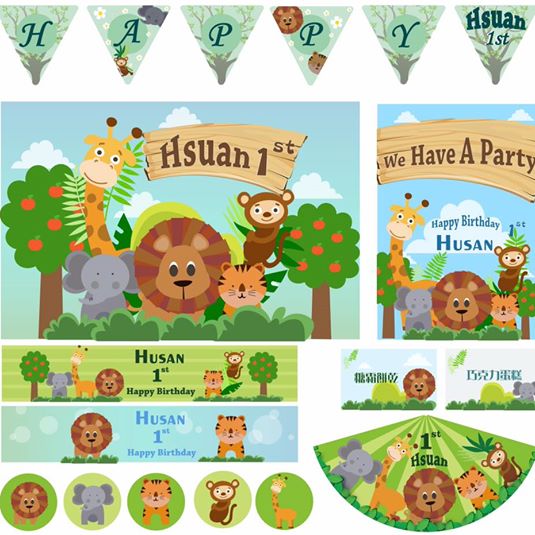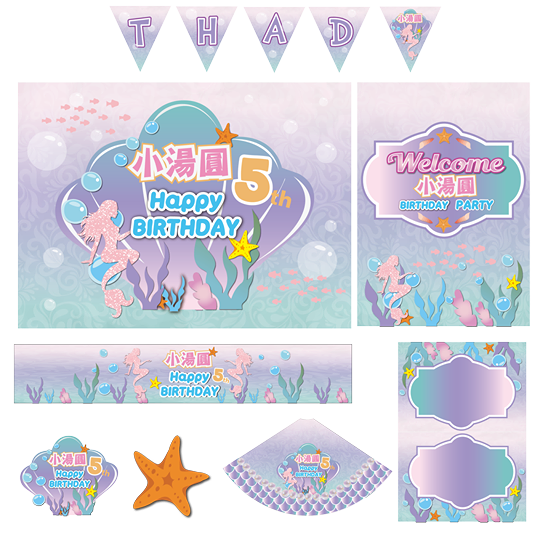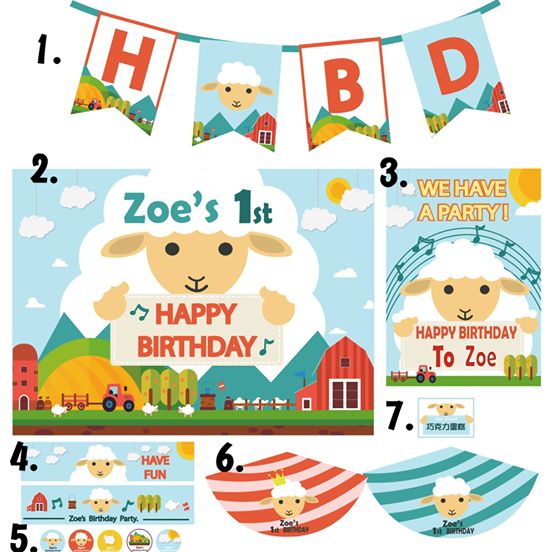 Vintage Car /Blue Car theme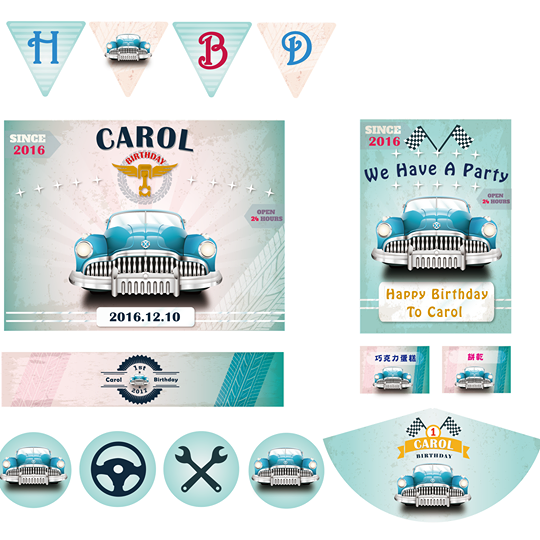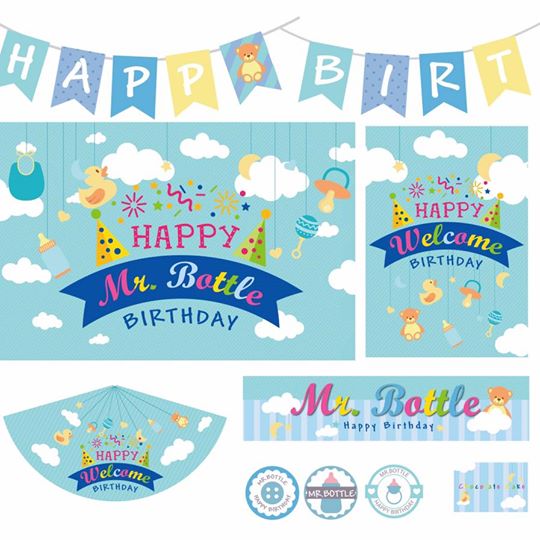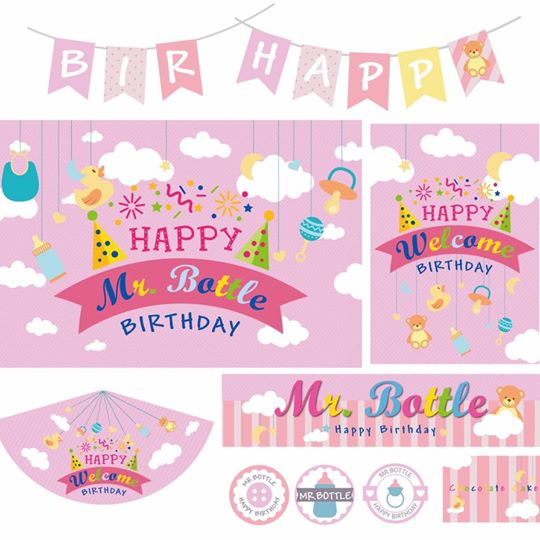 Blue Whale Steampunk theme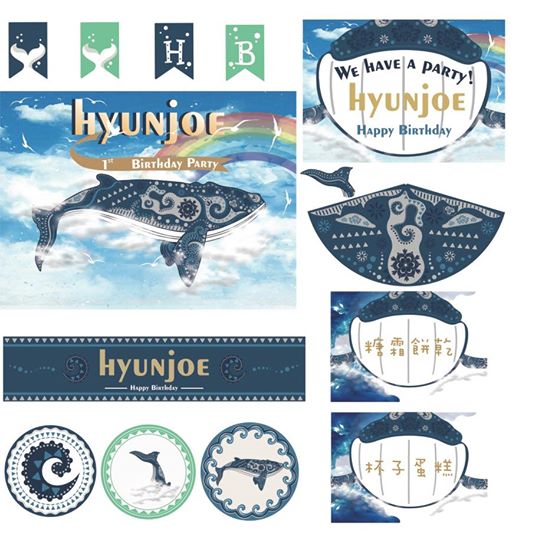 Pink Princess Castle theme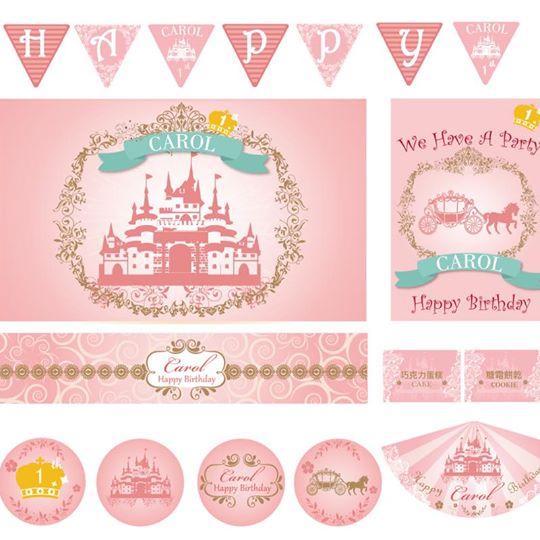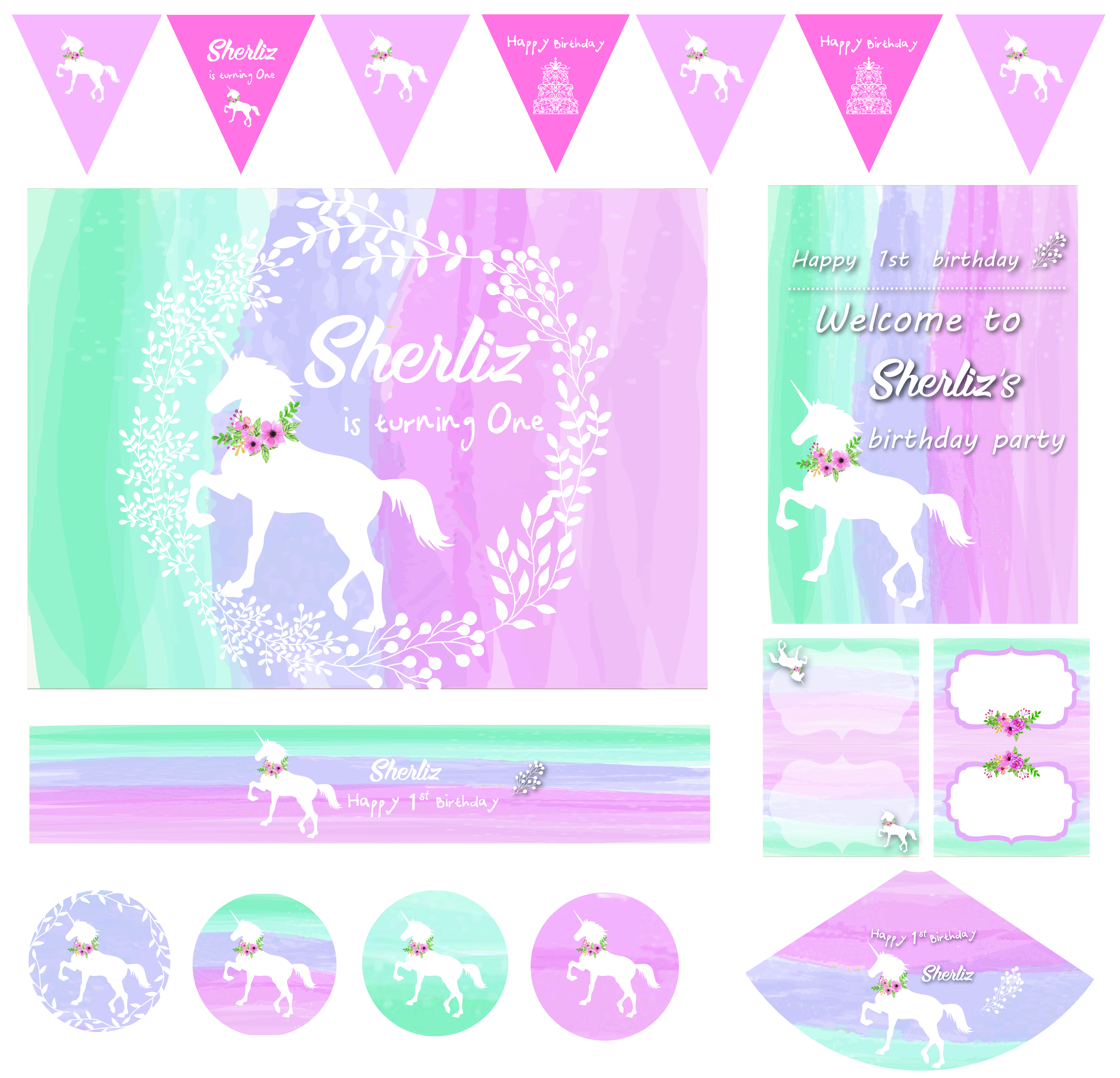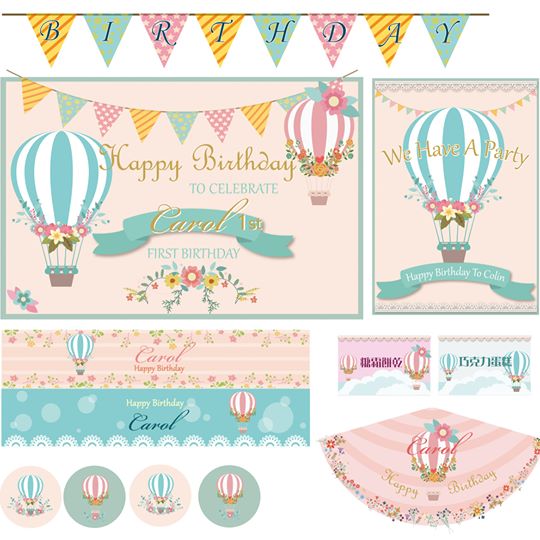 Under the Sea / Ocean theme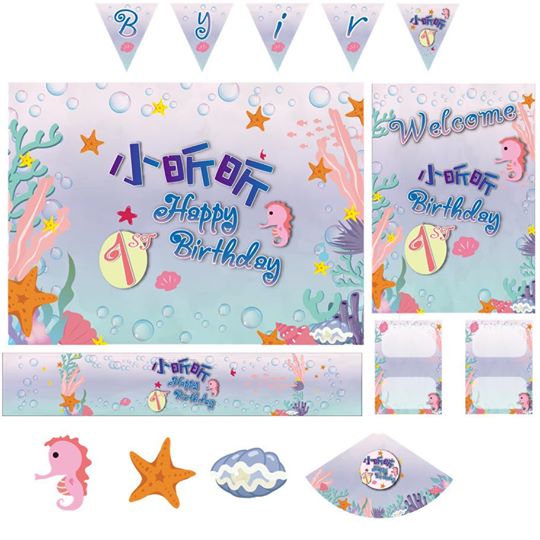 Red Car / Motor car theme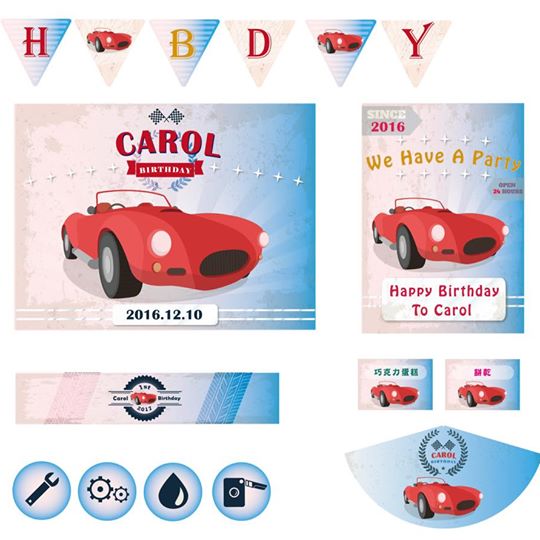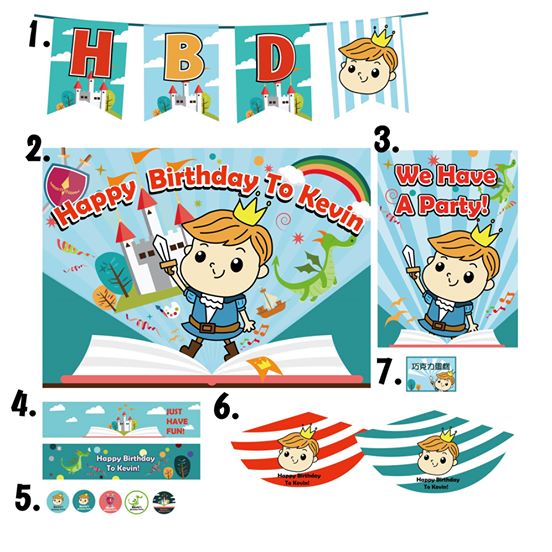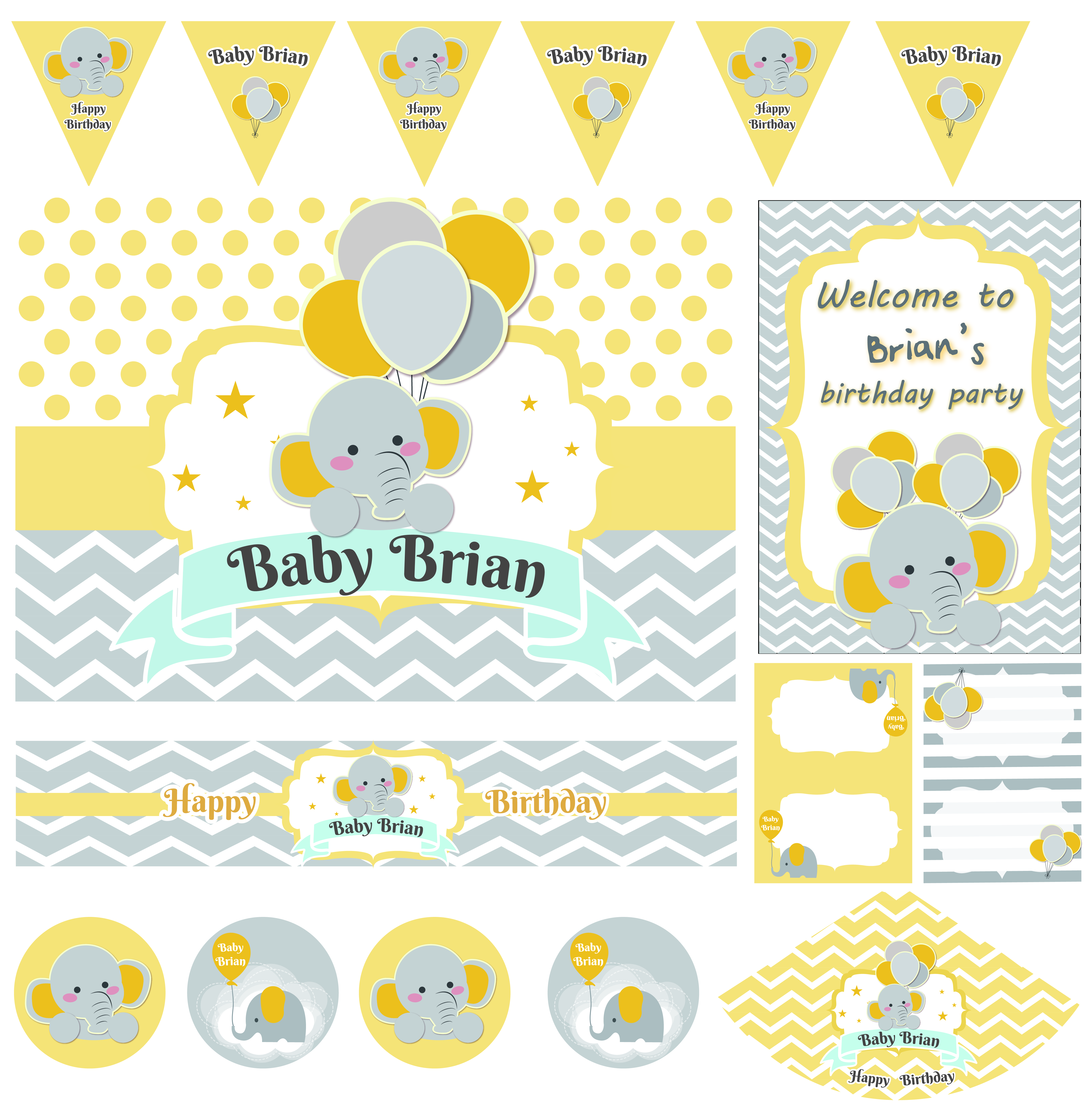 Baby Dinosaurs / Triceratops theme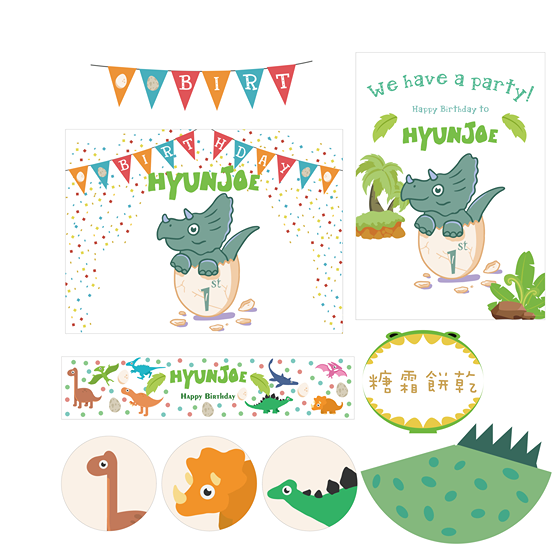 Hot Air Balloon / Sunny / Rainbow theme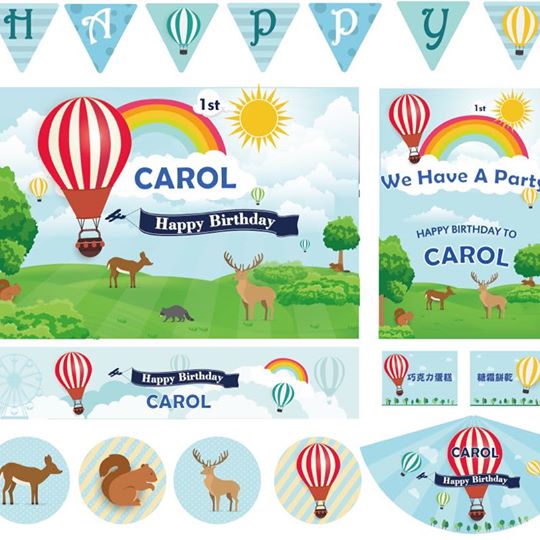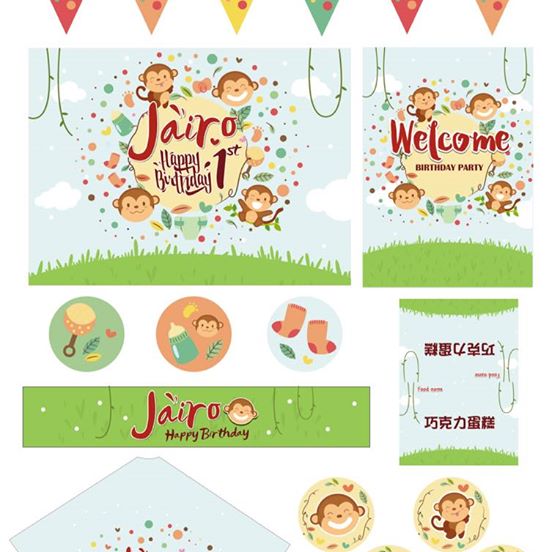 Package Pricing
Price includes customisation of name and age (for birthday parties) or event name.
If you want us to custom design a theme not seen here, you just need to top up $250 for design fee.
Email us with the theme selection, party date, name and age (if applicable) for the order.
Basic Package – $250
The main visual backdrop width 190 cm x high 140 cm x 1 (customised with birthday name, age)

Birthday flag x 1 (with HAPPY BIRTHDAY word) a total of 14 sheets

Party hats x 12

A4-size welcome sign x 1
.
.
Value Package –  $400
Birthday flags x 1 (HAPPY BIRTHDAY word) a total of 14 sheets

The theme background width 190 cm x high 140 cm (customised with birthday child's name & age)

A4-size welcome card x 1

 Water bottle / Cup wraps X 15

Food label cards x 15 (eg. for cupcakes)

Party hats x 15

Food labels x 6 (eg. be placed in front of the food plate)

Drink tags x 6 (eg for hanging on a bottle or drink bottle)

Small box x 15 (eg. to put popcorn, candy and chocolate)
.
Super Value Package  – $499
Birthday flags x 1 (HAPPY BIRTHDAY word) a total of 14 sheets

The theme background width 190 cm x high 140 cm (customised with birthday child's name & age)

A3-size welcome card x 1

 Water bottle / Cup wraps X 15

Food label cards x 15 (eg. for cupcakes)

Party hats x 15

Food labels x 6 (eg. be placed in front of the food plate)

Drink tags x 6 (eg for hanging on a bottle or drink bottle)

Small box x 15 (eg. to put popcorn, candy and chocolate)

Signing board (Guestbook) A3

Gift (Paper) bag  + sticker x 15

Tablecloth (single colour tablecloth)

Paper flower ball x 8