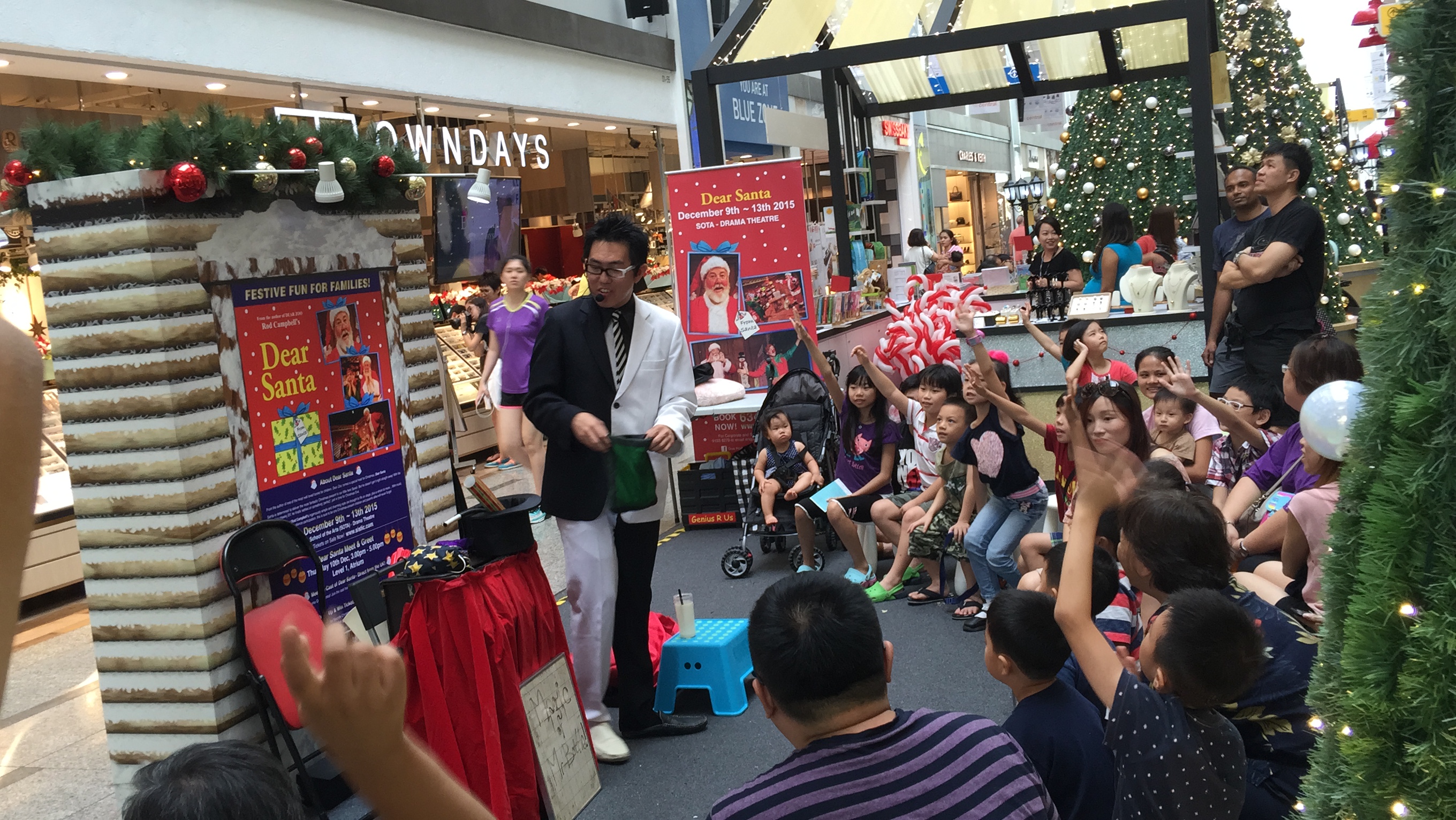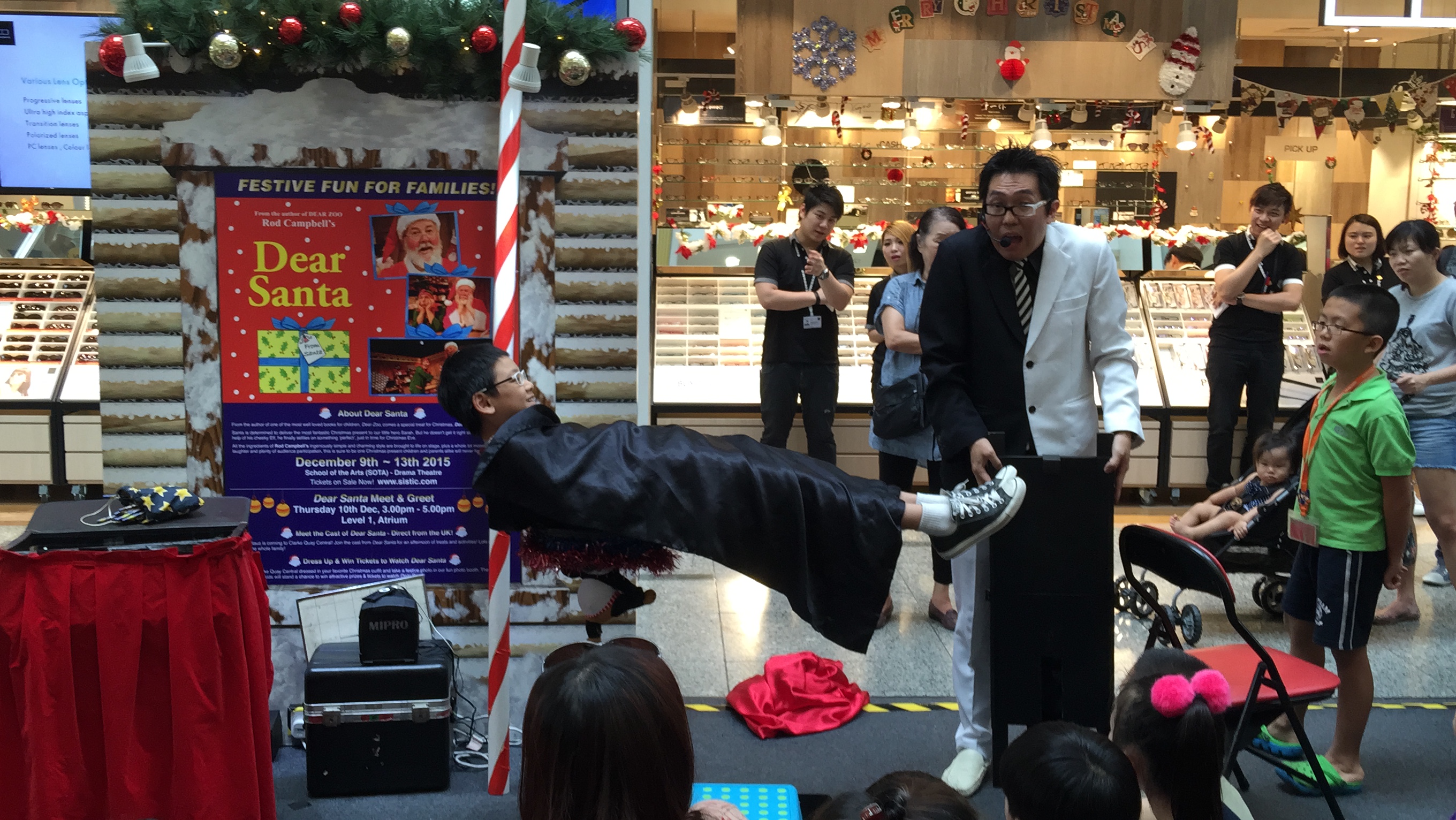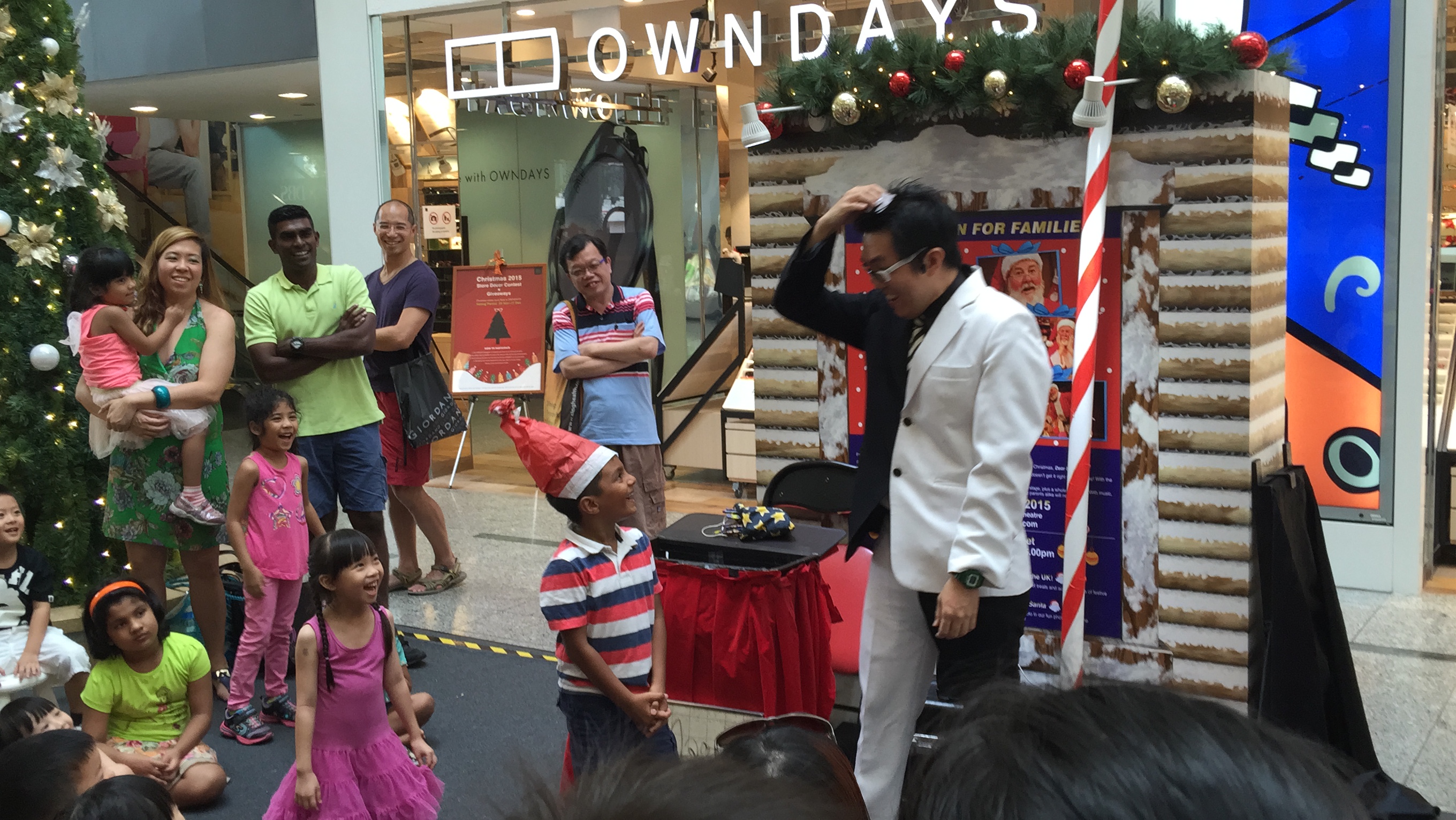 Magic is great for the festive season! Mr Bottle's Christmas Magic Show has lot of interaction; a drawing of Santa which talks, an appearing Christmas Tree, a snowy finale and even an illusion which a child will be balanced on top of toys left behind by Santa Claus! 
This show is suitable for:
shopping malls
condominium celebrations – Get a show which residents will want to watch.
RC / CC parties
restaurants – attract family crowd with this unique show!
company family get together
private X'mas gatherings
Some of our clients include The Central, Regent Hotel, Bedok Court and Wisteria Mall.
Highlights include:
Toys Galore – Mr Bottle attempts to balance toys on top of each other and as a finale, he puts a child on top!
Christmas Hat Tear – Kids learn how to make a Christmas Hat with hilarious results!
Let it snow, let it snow, let it snow – Experience white Christmas in Singapore as Mr. Bottle produce "snow" for everyone.
Comedian Santa Claus – The magician draws Santa Claus on a drawing board and right before the audience's eyes, Santa comes to life! He then starts to have a humorous conversation with the magician. He even sings Christmas carols!
Mr Bottle brings the audience on a journey of magic and mystery, stretching beyond everyone's imagination! Merry Christmas! Hohoho!