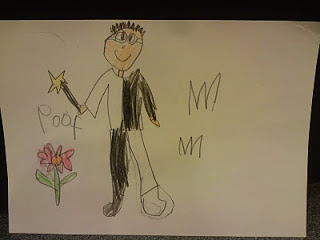 Thank you for coming to watch us at the flyer!
Thank you so much to those who came to watch Mr Bottle and friends at the Singapore Flyer! We really appreciate everyone coming all the way to watch us. Special thanks to Isabelle and family who came twice and waited very patiently for us.
 Not forgetting our little fan who drew a very nice picture of Mr Bottle (I think he is making a flower appear!)! Noticed that she got all the details right (The glasses, shoes, hair)! Incredible! I am sure she will grow up to be a great artist!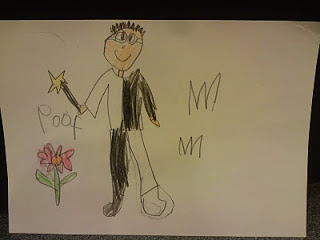 If you miss the performances by Ice McDonald and Mr Bottle at the Singapore Flyer, fret not! You can always book our Magic Theme Package to create your own Magic Festival in your own home!