Magic Theme Party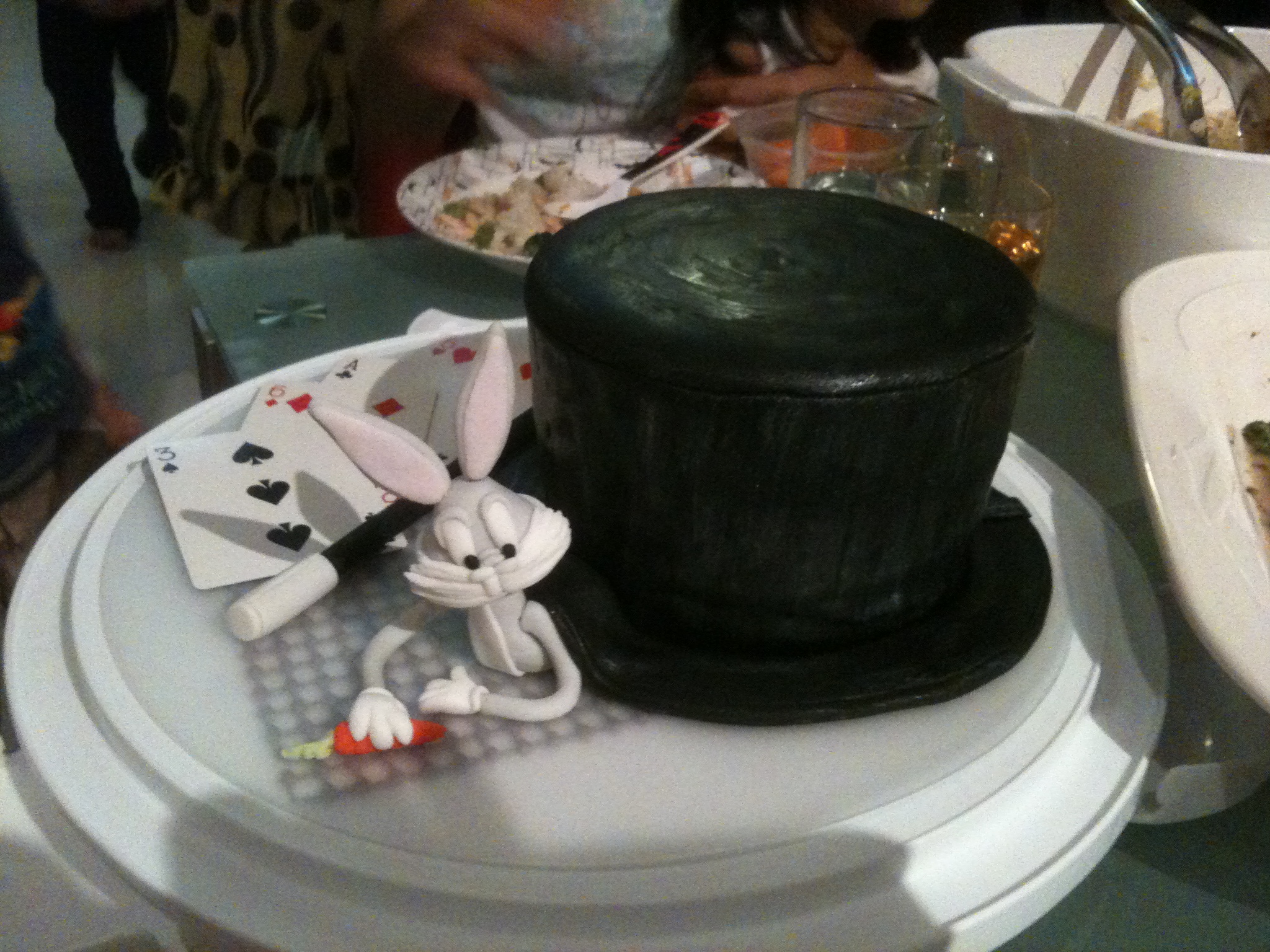 With close-up magic and birthday magic show by inhouse magician, children magic specialist, Mr Bottle, children as well adults will be entertained by a magic show which will create memories for years to come! He has performed in more than 20 cities around the world including Shanghai, Seoul and Philadelphia.
In additional children get to learn magic at our magic academy. This workshop exclusive to us let children understand the principles underlying magic by letting them construct their own props from scratch.
With everything from A to Z, 1 to 10 provided for you, you just need to be there, bring the cake!
Book your unique magic party for only $1288!
---
---
Rabbit in Top Hat balloon column
Rental of World's Greatest Magician backdrop (perfect for phototaking) – Customised with poker letter cards with birthday child's name
Rental of 3 BIG Dice (about 45 cm)
Rental of Giant wand (about 250cm tall)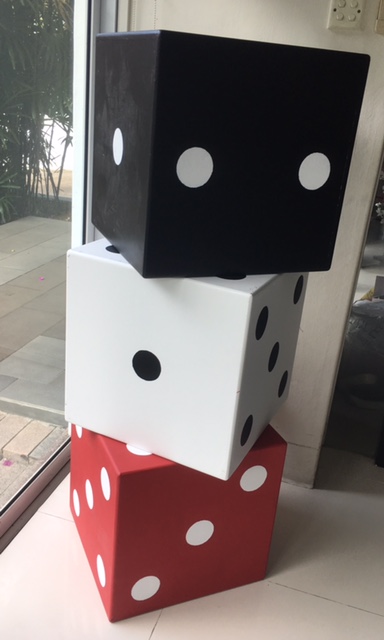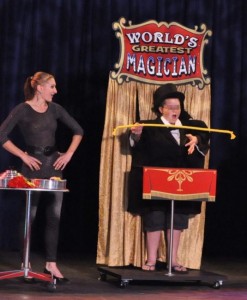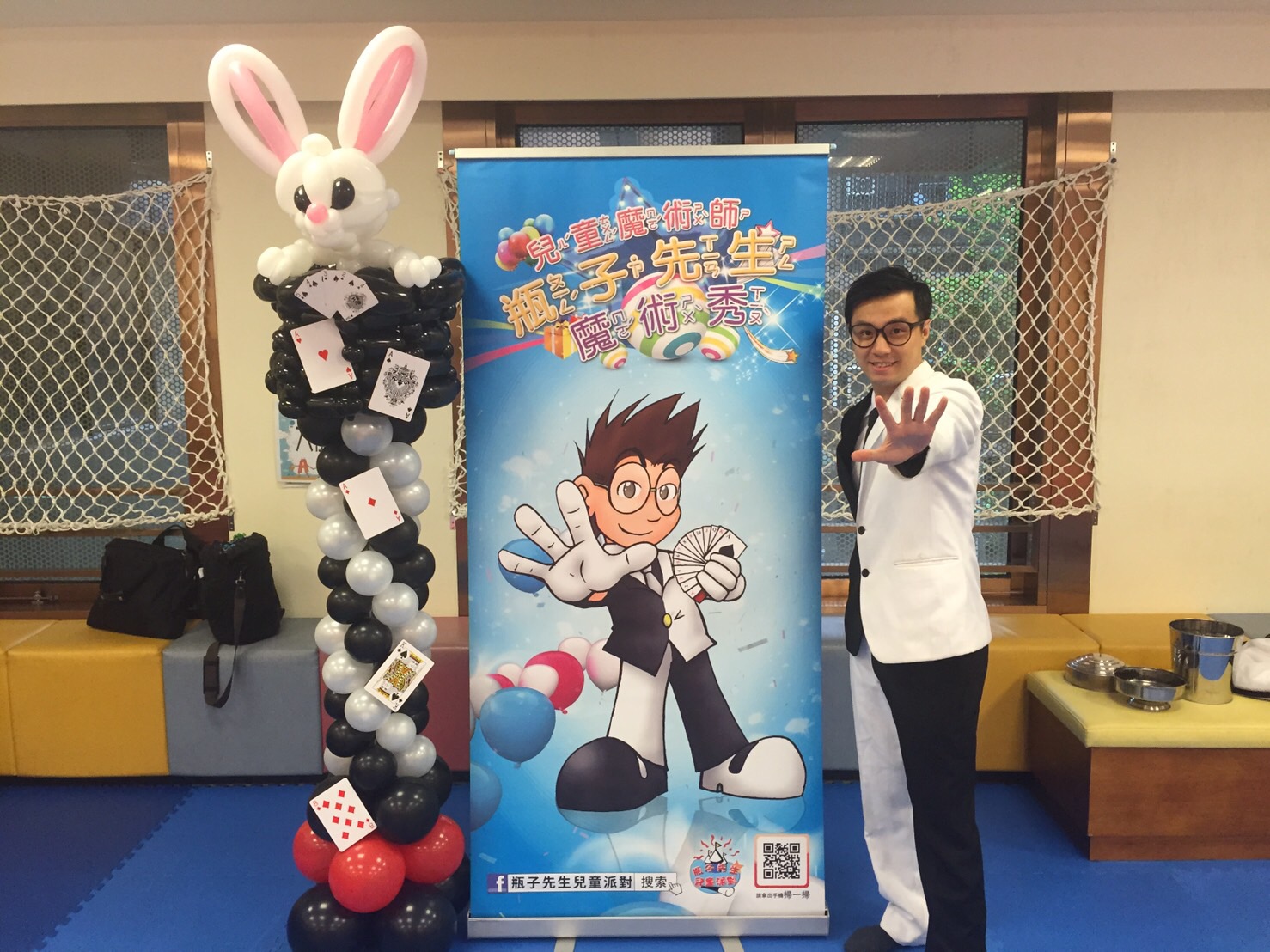 ---
Optical Illusion Bookmark making (1hr) – While the guests streams in, they can make their own illusion bookmark!

Black and White Parallel lines Illusion
Wavy Illusion
Mr Bottle in a bottle illusion.

Close-Up Magic (30min)
In case Mr Bottle is not available? We have a lot of magicians available from our sister company, Singapore Magicians Network.
---
Learn more about magic with our optical illusion exhibits (x4)
Which one is darker?
What card is it?
Carrot or cabbage.
Moving dragon
---
Choose one of the following: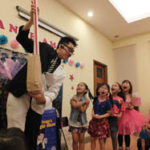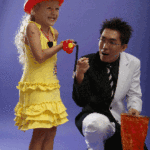 5. Magic Academy
Learn magic the fun way!
---
Magic Workshop by Mr Bottle's Magic Academy for 10 children (30-45min) (As seen at Kidzania!)
– Includes all materials needed for the workshop.
– Choose from different workshops available, accordingly to their age groups.
– Learn about a simple value when they perform the magic
– Children as young as 4 years old can do on their own / Kids as young as 2 years old can perform on their own!
– Additional kids at $28/child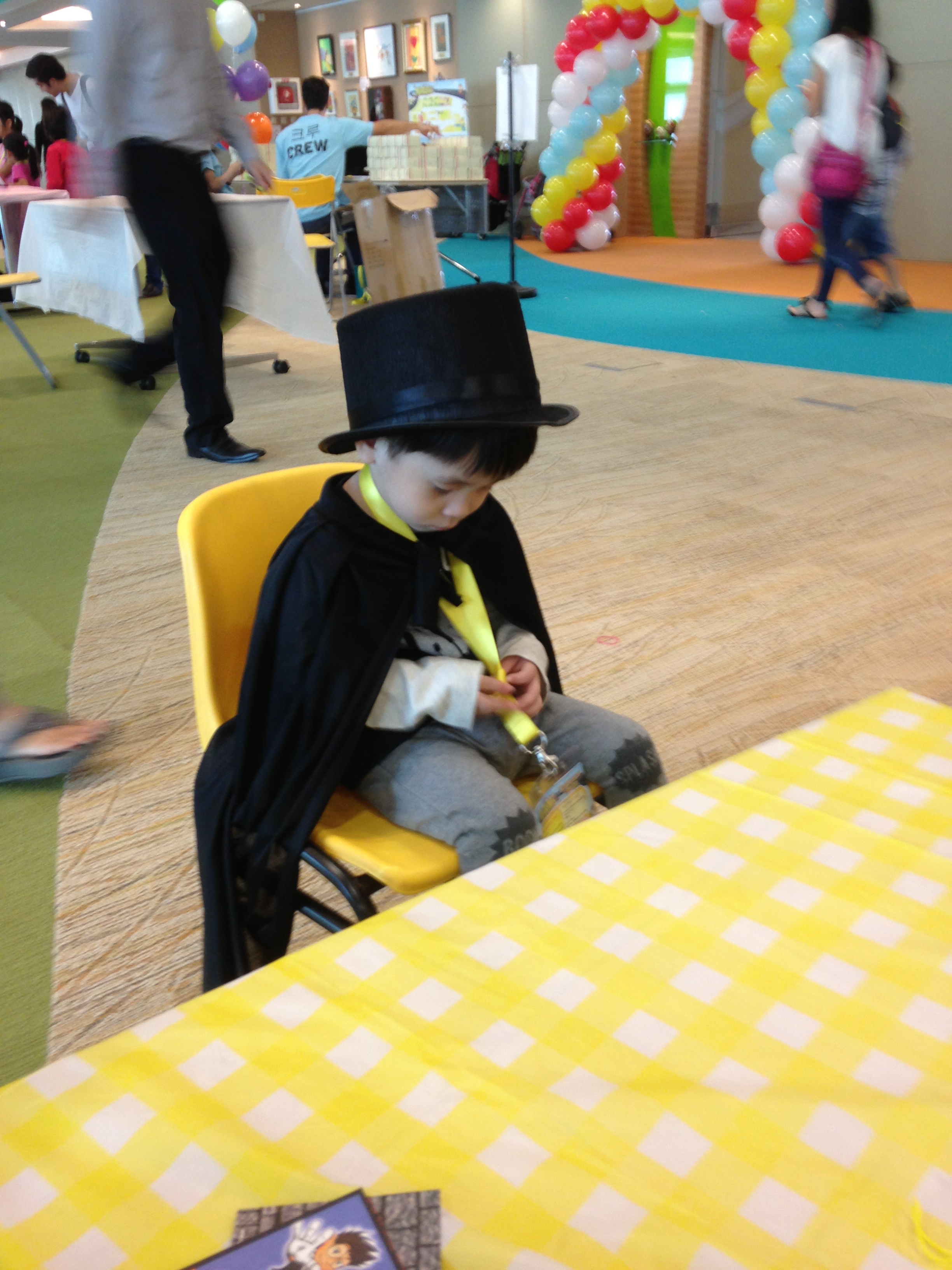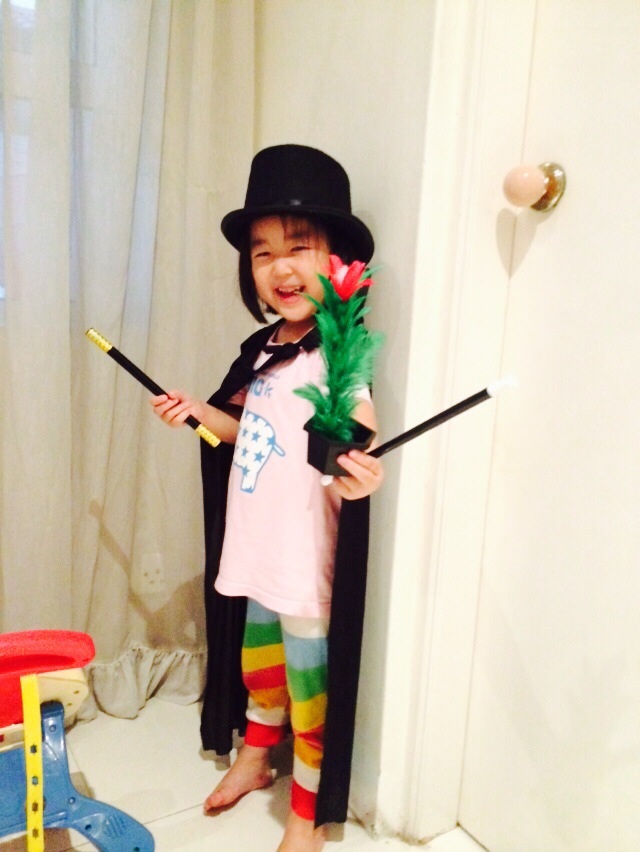 ---
Free rental of top hats and capes for all the children.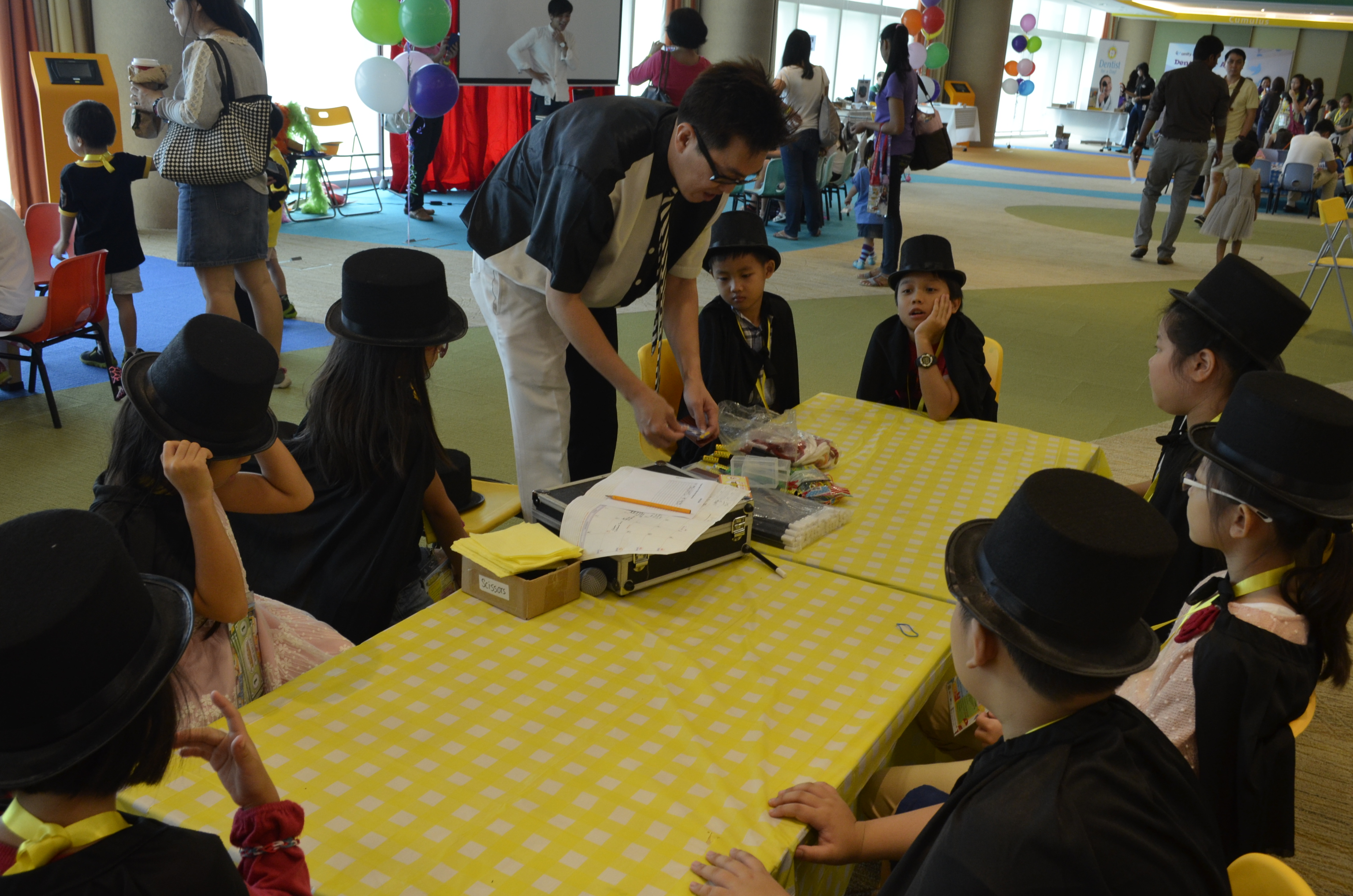 ---
Watch a show put up by our newly mint magicians! (~5min)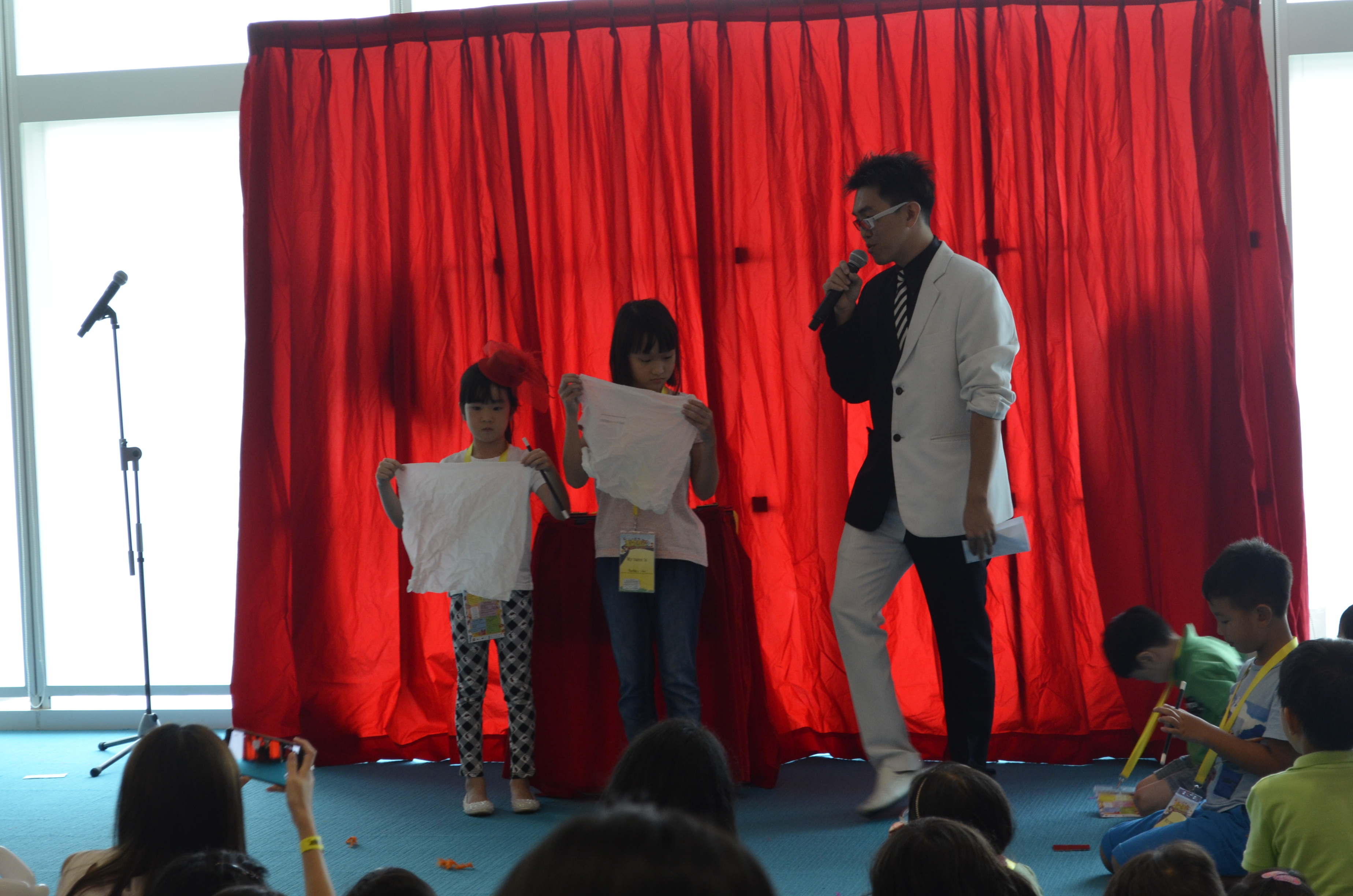 9. Hosting of cake cutting
---
Let our hosts help you with the cake cutting and put the smiles on the children's faces.
---
Bring home Mr Bottle's Goodie Box (10 sets, additional sets at $5) containing the following items:
Dice explosion (recommended for younger kids) OR Walk through Wall cards (recommended for older kids)
Goodies Box
an Mr Bottle's Origami game
2 x Mr Bottle's Pencils
Mr Bottle's Sharpener
Mr Bottle's Nothing Book (Hardcover Notebook)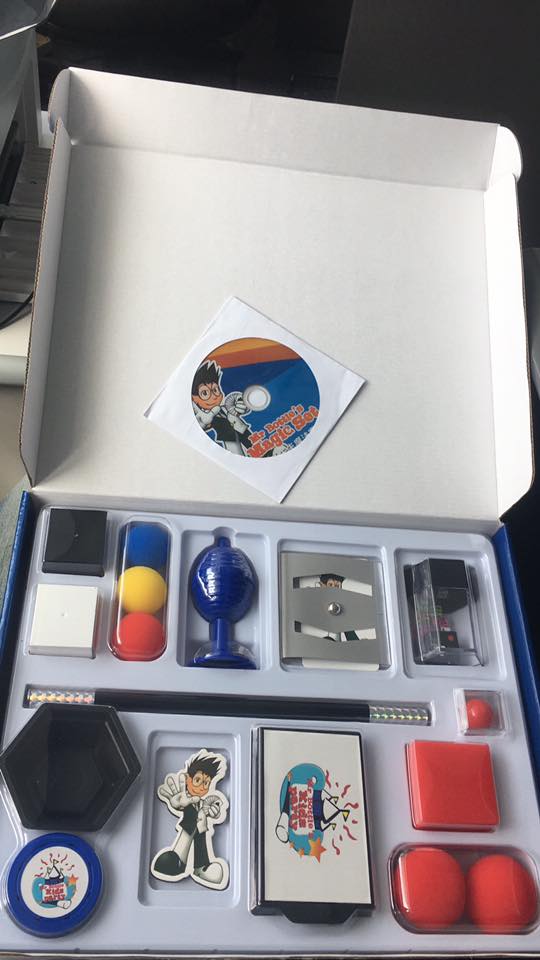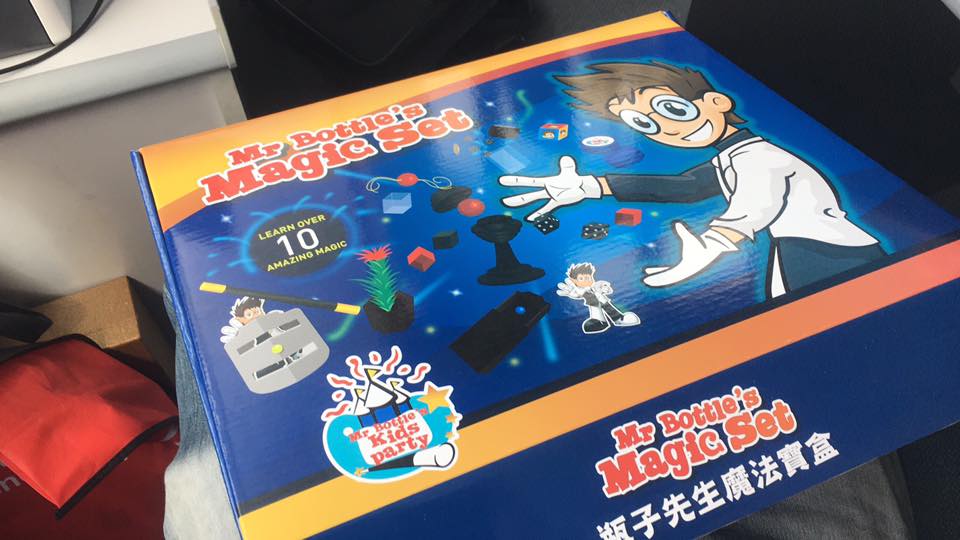 Add $3 to upgrade to a mysterious black and white bag decorated with poker pips OR upgrade to our Mr Bottle's Magic Set for only $18/set.
---
Music commonly use in magic will be play as background music. Mr Bottle will of course use this for show too.