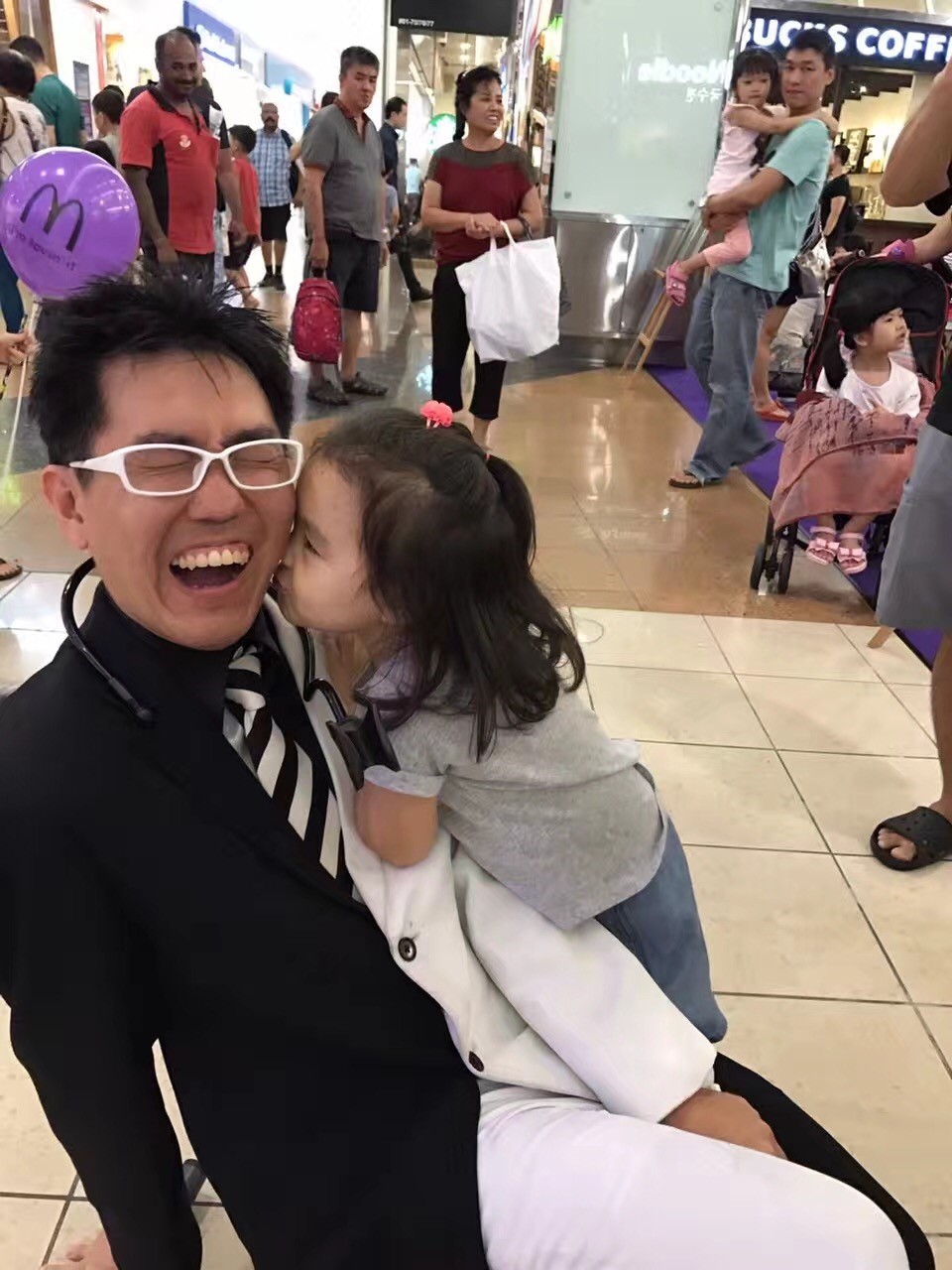 Why book a Professional magician for birthday parties in Singapore?
There are a lot of different choices of entertainment programme like laser tags, dinosaurs fossil digging and art jam  which parents can do for their birthday parties in Singapore! It's great when your children like violence (just kidding army), dinosaurs or art respectively, but if you have no idea, then probably items like magic show, science show and balloon sculpting are the best bet!
I must say Magic Show probably still remains one of the most popular entertainment for children! But with so many magicians in the market to choose from nowadays, with some entertainers even claiming to be the World's Best magicians (when they cannot even spell), how do we decide who to book? How do you differentiate a Professional Magician from an amateur or hobbyist? We are here to guide you!
Children can do amazing things – Mr Bottle's magic show is based on the philosophy that "nothing is impossible". In his show, he never says negative things like 'wrong'. Instead, positive words like 'good guess!' are used to encourage children to think of endless possibilities. This is enhanced with the magic which Mr Bottle does to tell children that they can do amazing things too. For example, the birthday child becomes the superhero because Mr Bottle has a problem making the candies appear. One of the lines in the act, "I think everyone has some magic in you!". Do read Mr Bottle's story here to understand the character's philosophy.
Every show is different – a professional magician will react to the situation and milk it right for the audience. If not, it is better off watching YouTube for the children?
Different shows for different situations – Mr Bottle has created different shows suitable for different situations. A psychologist by training, Mr Bottle creates different shows to suit different needs, age groups, venues. For instance:
"We really enjoyed the Mr Bottle's magic show in RWS on 27 Dec. It was the first time that I saw my daughter who usually is a very shy person raised her hand to go up to the stage to be the magician's helper, so it was a very special experience for her and for me. Thanks again for that." — Seunghee
Connect with the children to create memories – A professional magician has the charisma to connect with the children to make them think he is cool, funny, amazing, etc. (Or whatever the magician wants to portray) A connection made can make a difference in the child's life!
We even had young adults coming up to Mr Bottle that he had performed for them more than a decade ago. Make a difference in your children's life!
Want more advice on how to select a great magician for your party? Read the post on Our Parenting World or our next post on How to "Choose the Right Entertainer" to find out more!