The 'Mr Bottle' Difference
Why should you choose Mr Bottle's Kids Party over another party planner or family event organiser? How are we difference from the rest?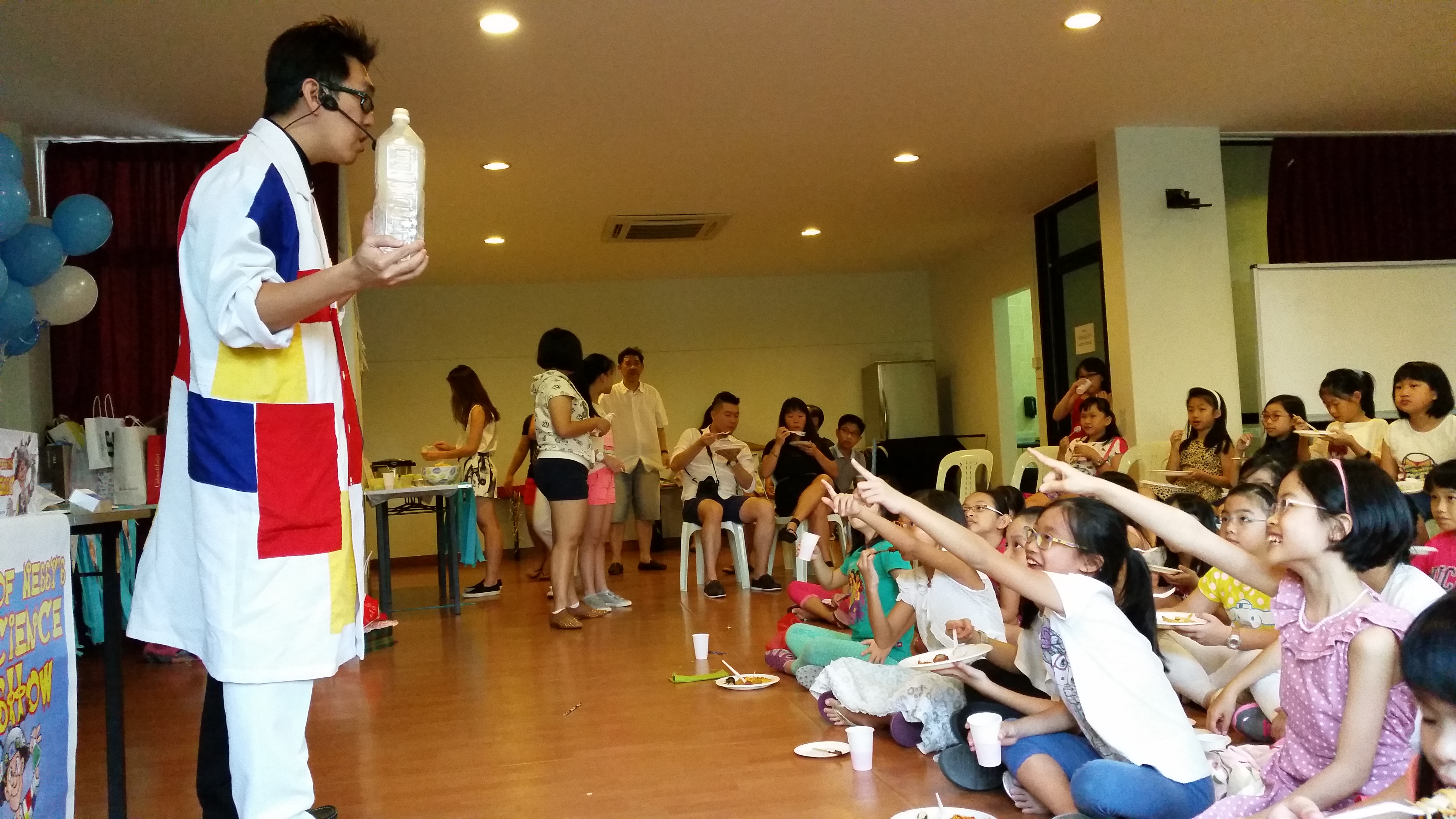 1. Mr Bottle's Kids Party is an one-stop party organiser focusing on children and family events
We are expert in the children parties and family events, having been in the niche for over 19 years. We help you find event solutions from decorations to performances, from fringe activities to goodies bags. We even go a step to cover your public liabilities! (Although in our 19 years in business, no party has claimed against us, it is important to know that you are protected in case of accidents.)
Our clients include:
Recommended by celebrities; provided entertainment and services for various celebrities Dee Hsu(小S), Jordan Chan (陳小春), Meggie Yu (郁芳) and Joe Labero
Conceptualise and execute major projects for shopping malls like Tanglin Mall, Great World City, Harbourfront Centre.
Satisfied clients includes RWS, MBS, Temasek Holdings, HPB, Hilton, Young Generations Magazine, Happy Valley Theme Parks in China, Shangri-La Hotel in Inner Mongolia.
2. Mr Bottle's Kids Party uses 'science' to understand and plan the event for you
Yes, we believe that every event is difference. You cannot have a one-size-fit-all  method to plan every event; a 30 pax Bring Your Kids To Work is very different from a 300 pax one.
In our Superhero Bring Your Children to Work event, there are about 300 children. We have to consider the spread of crowd over the space available, we plan and calculate the activities to minimum the waiting time, we factor in age groups, we even think about adults who will be there to take care of the children.
 In the Dream Comes True Kid@Work event, children earned money to buy things so we plot out the average amount each child would earn so client knew the recommended retail prices of the items to sell and there is enough money to go around!
In any of the birthday parties, understanding the psychology of the age groups and providing suitable and variety of entertainment to keep them interested all the time. Kien, our founder, is a psychologist by training.
3. Mr Bottle's Kids Party is known for our creative concepts and events. Most of the productions are done inhouse hence customisable.